10 Projects Reinvigorating Farming and Culinary Traditions
Mar. 12, 2014 11:41AM EST
Food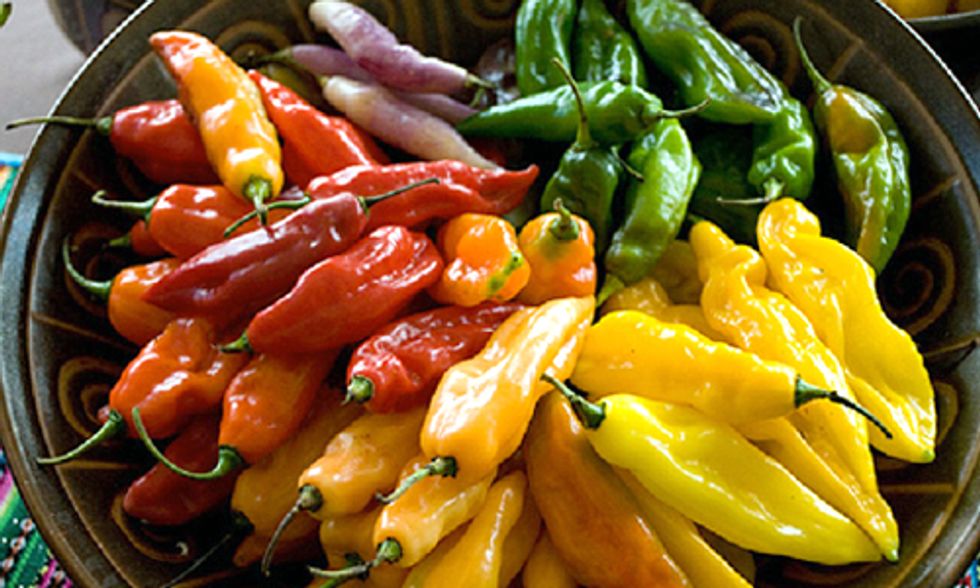 Projects connecting eaters and producers, encouraging youth to choose agriculture, bringing and restoring faded culinary traditions are beginning to sprout up across the world.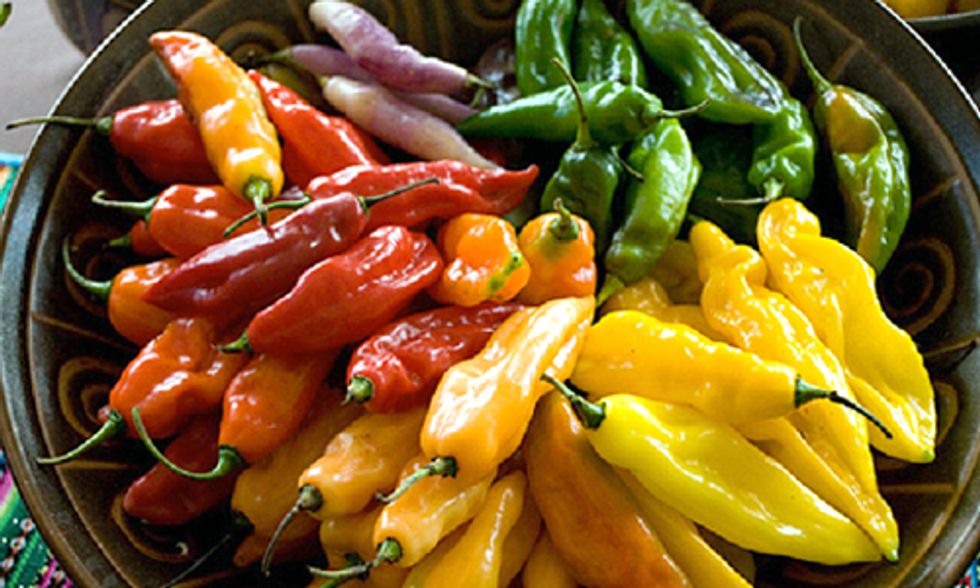 Additionally, the growth in farmers' markets and the surge of interest in local food and food transparency is not only bringing people closer to producers, but creating much-needed excitement around cooking and food cultivation.
According to The Guardian, here are 10 projects that are highlighting and reinvigorating farming's greatest aspects:
1. Developing Innovations in School and Community Cultivation—Uganda
Teaching pupils about indigenous crops, founders Edward Mukiibi and Roger Sserunjogi have partnered with Slow Food International to strengthen relationships between young people and food. As well as improving diets and agricultural techniques they've helped reignite a vibrant cooking culture and local food knowledge.
2. Know Your Farmer, Know Your Food (KYF2)—U.S.
KYF2 local markets provide opportunities for new farmers, diversified sales for experienced farmers and retail for small businesses, and allow consumers to learn about the origin of their food. Strengthening regional food systems, fostering healthy eating and empowering consumers are the U.S. Department of Agriculture's goals.
3. Tackling the Agriculture Nutrition Disconnect—India
Agriculture employs more than half of India's workforce and yet pervasive undernutrition endures, especially among the young. With the long-term goal of building a nutrition knowledge and innovations network in India, this International Food Policy Research Institute program provides an information-sharing platform for nutrition, health, agriculture and education stakeholders.
This campaign encourages the use of local foods in schools, teaches children about food origins, and educates Finland and the world in appreciating Finnish food. Parents are urged to enjoy food with their children, with the aim of raising a new generation of eaters who think of food as a vehicle for connection and gathering.
5. The Center for Foods of the Americas—Latin America
Much like language, culinary tradition must be practiced to be retained. This team preserves Latin American cuisine, traveling through the 21 countries cataloging ingredients, dishes and street food for future generations.
Federica Marra wants to bring young people closer to the food system and shorten the field-to-fork loop. Using urban roof gardens, young people own the process, from growing methods and energy supplies to harvesting and taking the product to market.
7. The Prettiest Kitchen Gardens—Hungary
By encouraging Hungarians to grow food, not just flowers, this new initiative revives the forgotten popular kitchen garden traditions.
8. The Binational Center for the Development of Oaxacan Indigenous Communities—U.S.
Created by a group of Oaxacan mothers, who were worried about their children forgetting native recipes—and the consequential health problems they observed. They publish recipes, consult, run workshops and classes to preserve and strengthen indigenous food culture.
9. The European Council for Young Farmers—Europe
Giving a voice to young farmers and promoting a youthful and innovative agricultural sector is the Council's aim. Through exchange programs, training and protecting agricultural and cultural traditions, they work to support young farmers and strengthen rural areas.
10. USAID Kenya Dairy Sector Competitiveness Programme
With a focus on youth and women, this project encourages farmers to develop dairy skills and grow their income throughout the value chain. Transferring knowledge from older farmers, as they retire, to Kenya's youth, is seen as critical.
Visit EcoWatch's FOOD and HEALTH page for more related news on this topic.

EcoWatch Daily Newsletter