This website uses cookies to ensure you get the best experience while browsing it. By clicking 'Got It' you're accepting these terms.
10 Most Important Things We Can Do to Change the Food System
Jan. 20, 2015 02:43PM EST
Food
Food Tank, the food think tank, will hold its first annual summit from Jan. 21-22 with 75 different speakers from the food and agriculture field, including researchers, farmers, chefs, policy makers, government officials, students and writers. Leading up to the event, Food Tank asked its speakers: What is the most important thing we can all do to change the food system?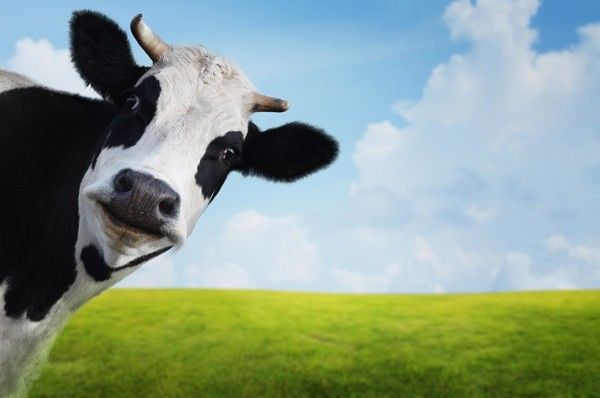 Photo credit: Shutterstock
Here are 10 of the top responses:
José Andrés, president of Think Food Group, which seeks to change the world through the power of food: "To eat today is a political statement. We vote with the food we choose to eat, and this is a power we need to use wisely and efficiently."
Ben Simon of Food Recovery Network, which prevents food in college dining halls from being wasted by donating the excess to those in need: "Tell one college student to bring Food Recovery Network to their campus to feed people, not landfills."
Tom McDougall of 4P Foods, which distributes locally sourced food in the Washington DC area: "Plant something. Anything. Help two others in your community do the same. Have them each help two more. Nurture, care and watch 'it' grow."
Barbara Ekwall of the U.N. Food and Agriculture Organization: "With more than 805 million people suffering from chronic hunger and malnutrition in a world that produces more than enough food for all, more attention needs to be paid to how society is organized. To start with, we should focus on the poorest groups and make agriculture, trade, health, education and other policy areas work for them."
Coach Mark Smallwood of the Rodale Institute, which has been a pioneer in organic farming since 1947: "Read the science. Help spread the vision of an Organic Planet. Work to make it a reality."
Richard McCarthy of Slow Food USA, which promotes good, clean and fair food for all: "Recognize that the elephant in the room is a cow."
Brian Halweil of Edible Manhattan, a publication dedicated to local and seasonal food: "Build your diet around a diversity of small food and drink producers."
John Fisk of Winrock International, which works around the world to empower the disadvantaged while sustaining natural resources: "Make connections: Be a conscience consumer, speak on behalf of your beliefs, vote for a healthy food system, talk to your farmer, and stay connected to nature."
Baldemar Velasquez, President of Farm Labor Organizing Committee, a labor union representing migrant farm workers: "Spread the word and grow the movement for self-determination of the oppressed."
Thomas Forster of EcoAgriculture Partners, which promotes agriculture and development as a source of conservation: "Go beyond food fashion to what transforms how we are fed, past fossil fuel-based industrial food to bio-based agroecologically grown food."
YOU MIGHT ALSO LIKE
Part II: How Regenerative Organic Agriculture Can Save the Planet
Finding Solutions That Nourish Ourselves and Protect the Planet
EcoWatch Daily Newsletter
Variety of fermented food korean traditional kimchi cabbage and radish salad. white and red sauerkraut in ceramic plates over grey spotted background. Natasha Breen / REDA&CO / Universal Images Group / Getty Image
Even if you've never taken probiotics, you've probably heard of them.
These supplements provide numerous benefits because they contain live microorganisms, such as bacteria or yeast, which support the healthy bacteria in your gut (1, 2, 3, 4).
Pexels
Singapore will become the first country in the world to place a ban on advertisements for carbonated drinks and juices with high sugar contents, its health ministry announced last week. The law is intended to curb sugar consumption since the country has some of the world's highest diabetes rates per capita, as Reuters reported.
A typical adult takes around 20,000 breaths per day. If you live in a megacity like Beijing, with many of those lungfuls you're likely to inhale a noxious mixture of chemicals and pollutants.
Fred Stone holds his brown swiss cow Lida Rose at his Arundel dairy farm on March 18 after a press conference where he spoke about PFAS chemical contamination in his fields. Gregory Rec / Portland Portland Press Herald via Getty Images
By Susan Cosier
First there was Fred Stone, the third-generation dairy farmer in Maine who discovered that the milk from his cows contained harmful chemicals. Then came Art Schaap, a second-generation dairy farmer in New Mexico, who had to dump 15,000 gallons of contaminated milk a day.
Protesters attend the 32nd annual Fur-Free Friday demonstration on Nov. 23, 2018 in Beverly Hills, California. Ella DeGea / Getty Images
California Governor Gavin Newsom signed into law a bill that that bans the sale and manufacture of fur products in the state. The fur ban, which he signed into law on Saturday, prohibits Californians from selling or making clothing, shoes or handbags with fur starting in 2023, according to the AP.
By Simon Evans
During the three months of July, August and September, renewables generated an estimated total of 29.5 terawatt hours (TWh), compared with just 29.1TWh from fossil fuels, the analysis shows.
A demonstrator waves an Ecuadorian flag during protests against the end of subsidies to gasoline and diesel on Oct. 9 in Quito, Ecuador. Jorge Ivan Castaneira Jaramillo / Getty Images
Protesters block the road outside Mansion House in London during an XR climate change protest. Gareth Fuller / PA Images via Getty Images