This website uses cookies to ensure you get the best experience while browsing it. By clicking 'Got It' you're accepting these terms.
10 Mesmerizing Photos of Earth Taken From Space
Feb. 20, 2016 11:59AM EST
We earthlings have been blessed with some pretty spectacular images from space in recent months. There was the "Blue Marble" image, the dark side of the moon, up close images of the sun, the moon and Pluto and the plumes of smoke from wildfires raging in the Western U.S. and Canada.
Astronauts at the International Space Station (ISS) have been able to capture some great images. Check out these 10 mesmerizing photos of Earth taken from space:
1. Hurricane Danny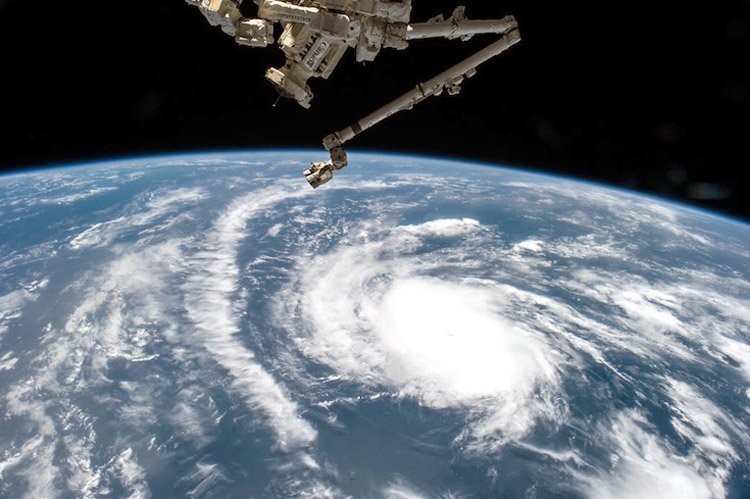 Current ISS Commander Scott Kelly snapped this picture of Hurricane Danny as the ISS passed over the central Atlantic Ocean. Hurricane Danny was a Category 3, the first of the 2015 hurricane season, which made landfall in the Caribbean.
2. Oman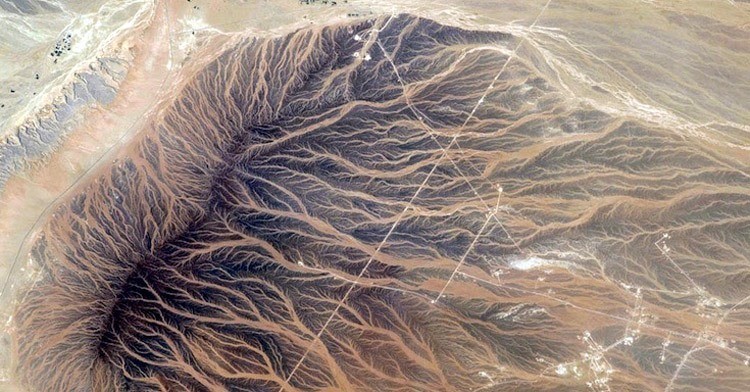 According to Upworthy, NASA teams up with local aid agencies to help provide drinking water to water-stressed places such as Oman. NASA "discovers previously untapped water sources and provides these at-risk areas with water purification technology used onboard the ISS," according to Upworthy.
3. Australia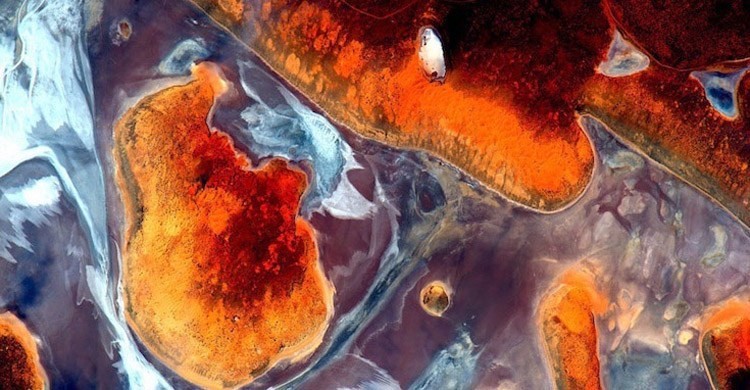 Commander Kelly took this photo as the ISS passed over Australia in October 2015. It's just one of a 17-photo series on the Land Down Under.
4. British Columbia, Canada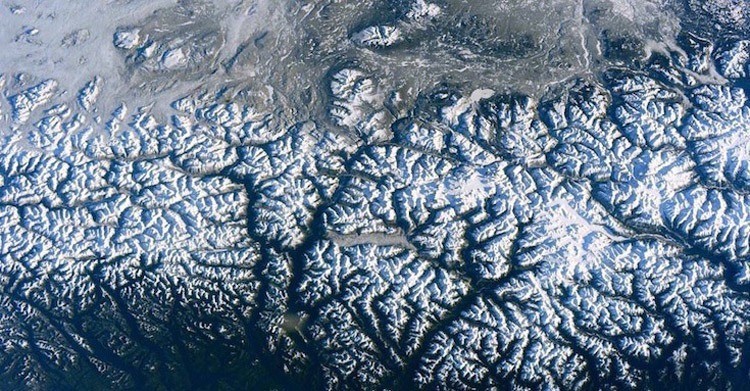 Astronaut Tim Peake, who joined the ISS team in December 2015, has wasted no time taking stunning pictures of planet Earth. He captured this image of British Columbia's Coast Mountains on Jan. 5.
5. The Aurora Borealis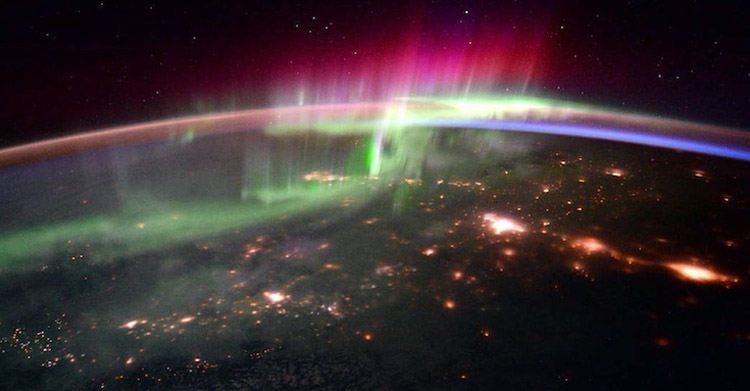 The Aurora Borealis, or Northern Lights, are "the result of collisions between gaseous particles in the Earth's atmosphere with charged particles released from the sun's atmosphere," according to the Northern Lights Centre. "Variations in color are due to the type of gas particles that are colliding."
6. Golden Aurora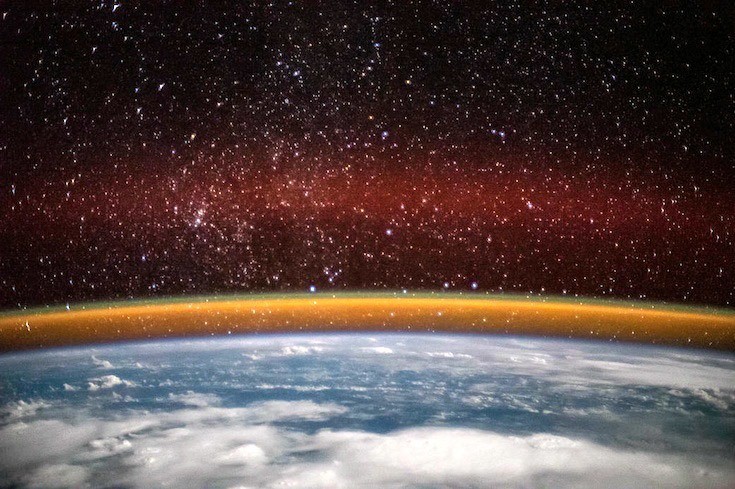 The image shows cloud cover over England, the Baltic Sea and Persian Gulf with a golden aurora on the horizon.
7. Manhattan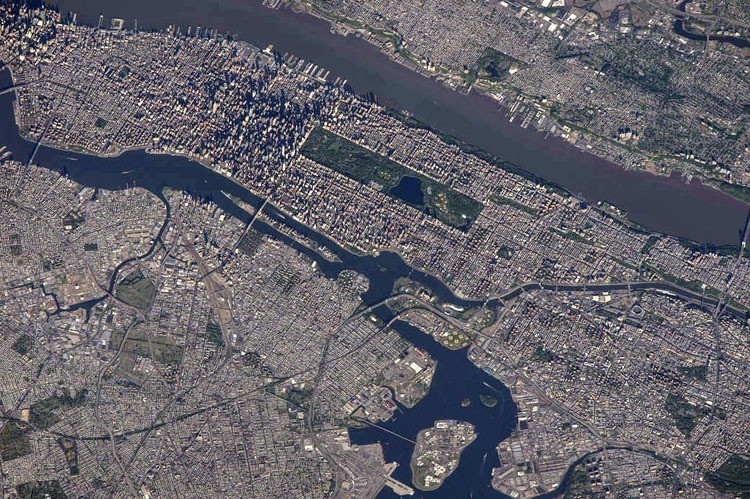 Scott Kelly tweeted this image with the following comment: "Good morning #Manhattan! #bigapple #YearInSpace."
 8. Lake Powell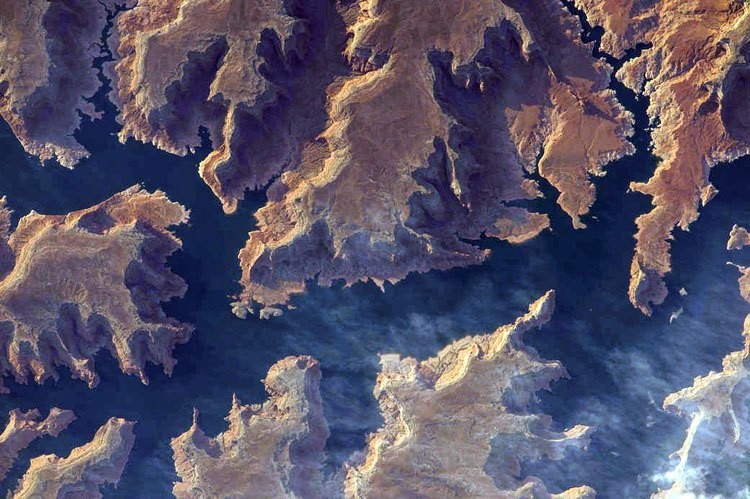 Lake Powell is the second largest man-made reservoir by maximum water capacity in the U.S. after Lake Mead. However, it is now larger than Lake Mead in terms of water volume because of the high rates of water extraction and years of drought in the area.
9. Sunrise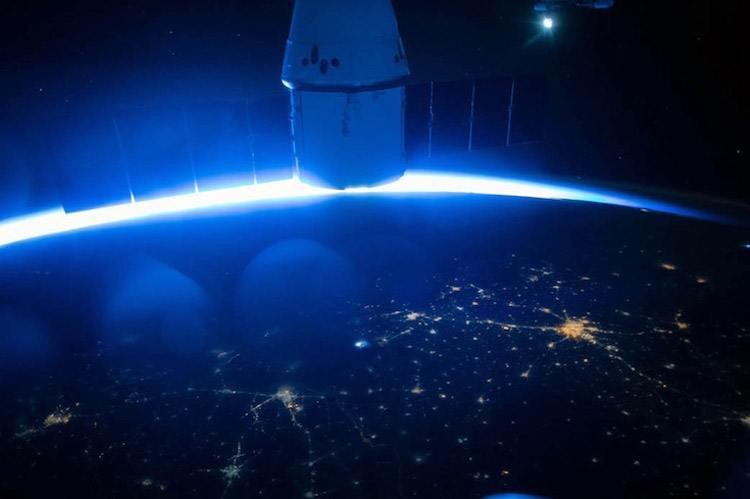 According to Upworthy, some of the astronauts, such as Scott Kelly, even received training in photography before heading to space. It shows. These photos are incredible.
10. Space selfie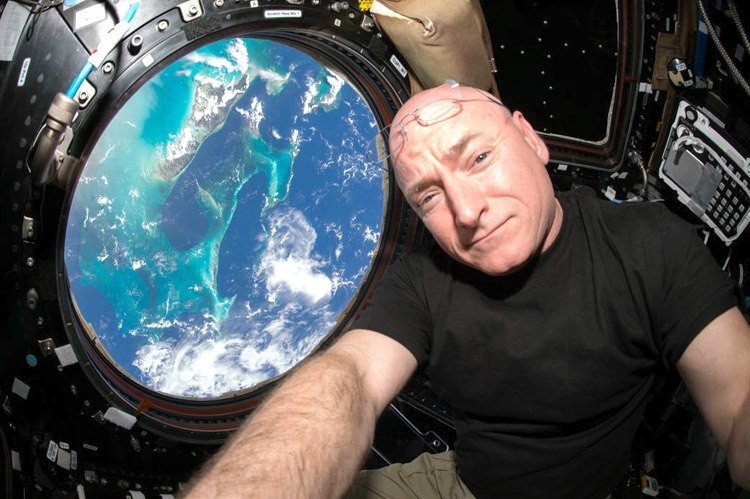 Notice the breathtaking image in Kelly's camera lens. Wow!
Tim Peake said it best in his Instagram post:
YOU MIGHT ALSO LIKE
Baby Dolphin Dies After Being Passed Around by Tourists Taking Selfies
Radioactive Leak at Indian Point Nuclear Plant Shows 'We Are Flirting With Catastrophe'
10,000 Sharks Swarm Florida Coast Beaches
Three scissor-tailed flycatcher fledglings in a mesquite tree in Texas. Texas Eagle / CC BY-NC 2.0
By Gary Paul Nabhan
President Trump has declared a national emergency to fund a wall along our nation's southern border. The border wall issue has bitterly divided people across the U.S., becoming a vivid symbol of political deadlock.
PeopleImages / E+ / Getty Images
By Daniel Ross
Hurricane Florence, which battered the U.S. East Coast last September, left a trail of ruin and destruction estimated to cost between $17 billion and $22 billion. Some of the damage was all too visible—smashed homes and livelihoods. But other damage was less so, like the long-term environmental impacts in North Carolina from hog waste that spilled out over large open-air lagoons saturated in the rains.
Hog waste can contain potentially dangerous pathogens, pharmaceuticals and chemicals. According to the state's Department of Environmental Quality, as of early October nearly 100 such lagoons were damaged, breached or were very close to being so, the effluent from which can seep into waterways and drinking water supplies.
This picture taken on May 21, 2018 shows discarded climbing equipment and rubbish scattered around Camp 4 of Mount Everest. Decades of commercial mountaineering have turned Mount Everest into the world's highest rubbish dump as an increasing number of big-spending climbers pay little attention to the ugly footprint they leave behind. DOMA SHERPA / AFP / Getty Images
China has closed its Everest base camp to tourists because of a buildup of trash on the world's tallest mountain.
Researchers tested the eggs of Arctic northern fulmers like these in Nunavut, Canada.
Fiona Paton / Flickr
By Madison Dapcevich
Plastics have been recorded in every corner of the world, from the remote icy waters of Antarctica to the bellies of deep-sea fishes. Now, preliminary findings presented at this year's American Association for the Advancement of Science (AAAS) annual meeting in Washington, DC suggest that bird eggs from the high Arctic—one of the most remote wildernesses on the planet—show evidence of contamination from chemicals used in plastics.