This website uses cookies to ensure you get the best experience while browsing it. By clicking 'Got It' you're accepting these terms.
10 Mesmerizing Photos of Earth Taken From Space
Feb. 20, 2016 11:59AM EST
Science
We earthlings have been blessed with some pretty spectacular images from space in recent months. There was the "Blue Marble" image, the dark side of the moon, up close images of the sun, the moon and Pluto and the plumes of smoke from wildfires raging in the Western U.S. and Canada.
Astronauts at the International Space Station (ISS) have been able to capture some great images. Check out these 10 mesmerizing photos of Earth taken from space:
1. Hurricane Danny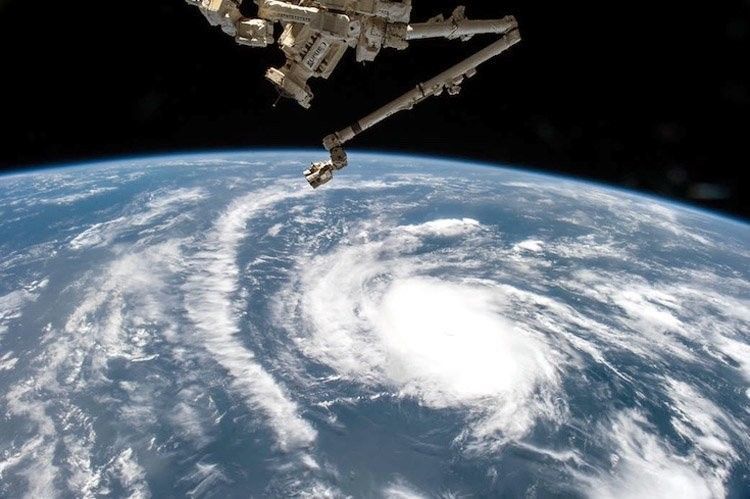 Current ISS Commander Scott Kelly snapped this picture of Hurricane Danny as the ISS passed over the central Atlantic Ocean. Hurricane Danny was a Category 3, the first of the 2015 hurricane season, which made landfall in the Caribbean.
2. Oman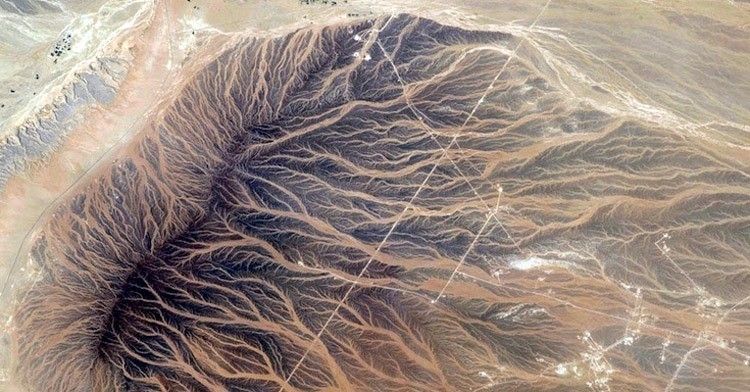 According to Upworthy, NASA teams up with local aid agencies to help provide drinking water to water-stressed places such as Oman. NASA "discovers previously untapped water sources and provides these at-risk areas with water purification technology used onboard the ISS," according to Upworthy.
3. Australia
Commander Kelly took this photo as the ISS passed over Australia in October 2015. It's just one of a 17-photo series on the Land Down Under.
4. British Columbia, Canada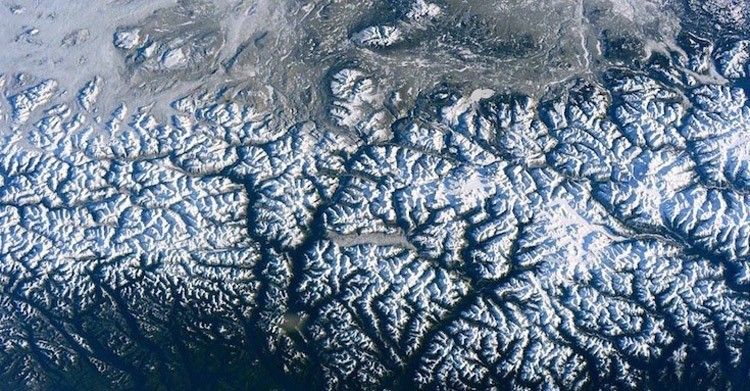 Astronaut Tim Peake, who joined the ISS team in December 2015, has wasted no time taking stunning pictures of planet Earth. He captured this image of British Columbia's Coast Mountains on Jan. 5.
5. The Aurora Borealis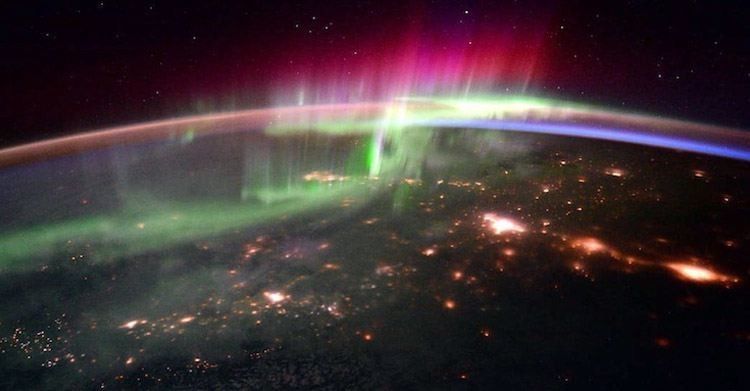 The Aurora Borealis, or Northern Lights, are "the result of collisions between gaseous particles in the Earth's atmosphere with charged particles released from the sun's atmosphere," according to the Northern Lights Centre. "Variations in color are due to the type of gas particles that are colliding."
6. Golden Aurora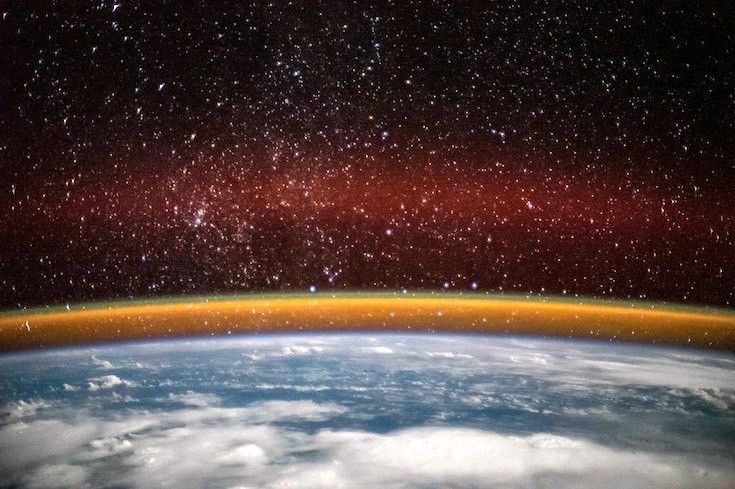 The image shows cloud cover over England, the Baltic Sea and Persian Gulf with a golden aurora on the horizon.
7. Manhattan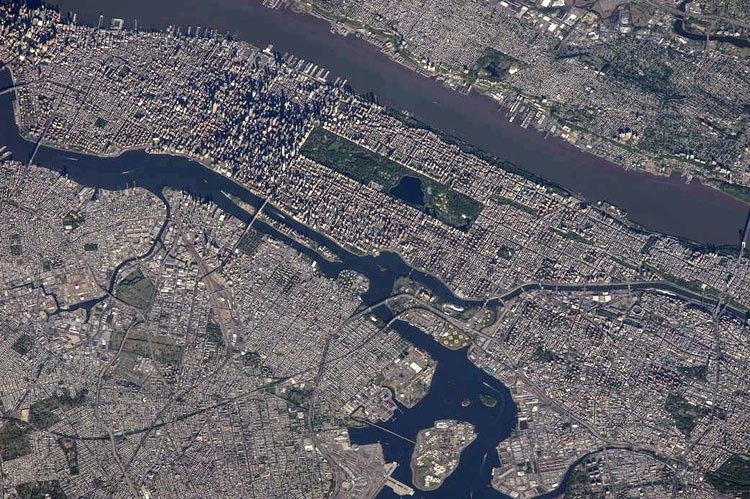 Scott Kelly tweeted this image with the following comment: "Good morning #Manhattan! #bigapple #YearInSpace."
 8. Lake Powell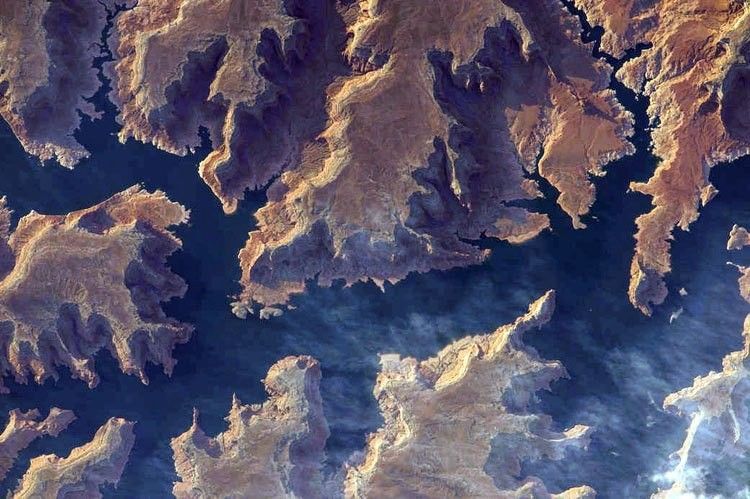 Lake Powell is the second largest man-made reservoir by maximum water capacity in the U.S. after Lake Mead. However, it is now larger than Lake Mead in terms of water volume because of the high rates of water extraction and years of drought in the area.
9. Sunrise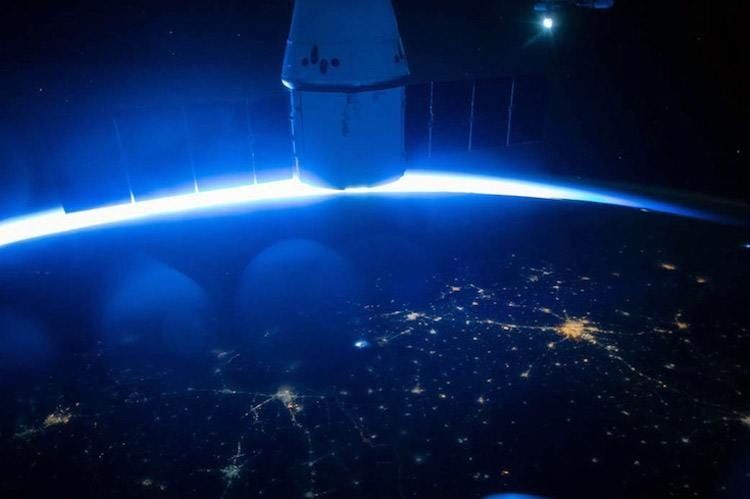 According to Upworthy, some of the astronauts, such as Scott Kelly, even received training in photography before heading to space. It shows. These photos are incredible.
10. Space selfie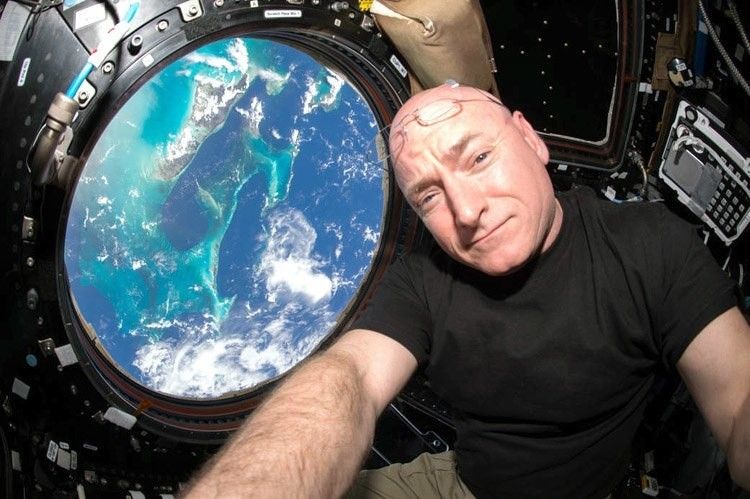 Notice the breathtaking image in Kelly's camera lens. Wow!
Tim Peake said it best in his Instagram post:
YOU MIGHT ALSO LIKE
Baby Dolphin Dies After Being Passed Around by Tourists Taking Selfies
Radioactive Leak at Indian Point Nuclear Plant Shows 'We Are Flirting With Catastrophe'
10,000 Sharks Swarm Florida Coast Beaches
EcoWatch Daily Newsletter
Environmental Investigation Agency
Last week, the Peruvian Palm Oil Producers' Association (JUNPALMA) promised to enter into an agreement for sustainable and deforestation-free palm oil production. The promise was secured by the U.S. based National Wildlife Federation (NWF) in collaboration with the local government, growers and the independent conservation organization Sociedad Peruana de Ecodesarrollo.
Pixabay
Leaked documents show that Jair Bolsonaro's government intends to use the Brazilian president's hate speech to isolate minorities living in the Amazon region. The PowerPoint slides, which democraciaAbierta has seen, also reveal plans to implement predatory projects that could have a devastating environmental impact.
XL CATLIN SEAVIEW SURVEY / THE OCEAN AGENCY
Hope may be on the horizon for the world's depleted coral reefs thanks to scientists who successfully reproduced endangered corals in a laboratory setting for the first time, according to Reuters.
Last week we received positive news on the border wall's imminent construction in an Arizona wildlife refuge. The Trump administration delayed construction of the wall through about 60 miles of federal wildlife preserves.
PhotoAlto / Frederic Cirou / Getty Images
Drinking water treated with fluoride during pregnancy may lead to lower IQs in children, a controversial new study has found.
National Institude of Allergy and Infectious Disease
A Greenpeace rally calls for a presidential campaign climate debate on June 12 in Washington, DC. Sarah Silbiger / Getty Images