This website uses cookies to ensure you get the best experience while browsing it. By clicking 'Got It' you're accepting these terms.
10 Low-Carbon Ways to Save Money For Earth Day and Beyond
Apr. 19, 2014 08:00AM EST
With Earth Day just days away, there is no better time to be thinking about steps you and your family can take to protect the environment and our climate. And the most impactful steps are often the ones that cut your carbon emissions and save you money.
In Cooler Smarter: Practical Steps for Low-Carbon Living, my colleagues and I analyzed and measured the most effective actions each of us can personally take to address the global warming emissions from our decisions as consumers.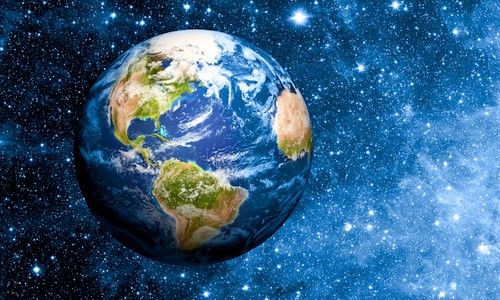 Photo courtesy of Shutterstock
We identified a broad menu of options that fit any lifestyle and help keep you focused on the decisions that matter the most, which, our research found, are how we get around, the energy we use in our homes, the food we eat, and the stuff we buy.
Fortunately, there are lots of measures you can take that will save money right away, while also lowering your carbon footprint. Here are 10 money-saving, low-carbon living tips for you to consider as we celebrate Earth Day:
Make your house more airtight. Even in reasonably tight homes, air leaks may account for 15 to 25 percent of the heat our furnaces generate in winter or that our homes gain in summer. If you pay $1,100 a year to heat and cool your home, tackling those leaks could save you as much as $275 annually.
Use smart power strips in your home office and home entertainment center to curb "phantom loads" and save a surprising amount on your electric bill. Shutting off your laser printer when you're not using it, for example, could save you as much as $130 annually.
Upgrade your refrigerator and air conditioner, especially if they are more than five years old. New ones are twice as efficient or more. With older fridges, an upgrade can pay for itself in as little as three years in energy savings alone.
Get an electricity monitor from your local hardware store or even borrow one from many local libraries to see where the energy hogs are in your home. This can help you save hundreds of dollars annually.
Change those light bulbs. New LED light bulbs can give the same light for less than one-quarter the electricity and can last for 20 years. That can add up to more than $100 in savings for most families each year.
Wash clothes in cold water. They get just as clean with today's detergents. Hot water washes use five times the energy — and create five times the emissions. Cold-water washing could save you nearly $100 a year.
Go car shopping for a car with better fuel economy. Upgrading from a 20-mpg car to a 40-mpg car can save you 4,500 gallons of gasoline over the car's lifespan. At today's gas prices, that's a total savings of almost $18,000. And whether you are not in the market to buy a car now or not, consider ways to drive smarter. By taking simple steps — like keeping your car tuned up, maintaining proper tire air pressure, driving 65 instead of 75, avoiding unnecessary idling and jack rabbit starts at traffic lights — you could save more than $500 a year, and cut your annual carbon emissions by 5 to 7 percent.
Eat less meat, especially beef. Cattle turn out to be a major contributor to climate change, so cutting down on meat can be a smart—and probably healthy—way to cut your carbon. An average family of four that cuts its meat intake in half will avoid roughly three tons of emissions annually.
Buy less stuff. Reduce, re-use and recycle. In addition to having more money to focus on the really important things, this strategy will lower your emissions to and help combat global warming.
——–
YOU ALSO MIGHT LIKE
7 Easy Ways to Make Buildings Energy Efficient
Earth-Friendly Diet Campaign Urges Americans to Eat Less Meat
Why Energy Efficiency Deserves a Key Role in EPA Carbon Limits
——–
EcoWatch Daily Newsletter
Protesters gathered outside US Bank and Wells Fargo locations around the U.S. to protest investment in the Dakota Access Pipeline on Dec. 1, 2016. This photo is from a protest outside US Bank in south Minneapolis, Minnesota.
Fibonacci Blue / CC BY 2.0
By Jake Johnson
As a growing number of states move to pass laws that would criminalize pipeline protests and hit demonstrators with years in prison, an audio recording obtained by The Intercept showed a representative of a powerful oil and gas lobbying group bragging about the industry's success in crafting anti-protest legislation behind closed doors.
Reposted with permission from our media associate Common Dreams.

DESIREE MARTIN / AFP / Getty Images
Wildfires raging on Gran Canaria, the second most populous of Spain's Canary Islands, have forced around 9,000 people to evacuate.
Wolves in Mount Rainier, Washington. Ron Reznick / VW Pics / Universal Images Group via Getty Images
The last four members of an embattled wolf pack were killed in Washington State Friday, hours before the court order that could have saved them.
Aerial view of lava flows from the eruption of volcano Kilauea on Hawaii, May 2018. Frizi / iStock / Getty Images
Hawaii's Kilauea volcano could be gearing up for an eruption after a pond of water was discovered inside its summit crater for the first time in recorded history, according to the AP.
Plateau Creek near De Beque, Colorado, where land has been leased for oil and gas production. Helen H. Richardson / The Denver Post / Getty Images
By Randi Spivak
Slashing two national monuments in Utah may have received the most attention, but Trump's Interior Department and U.S. Forest Service have been quietly, systematically ceding control of America's public lands to fossil fuel, mining, timber and livestock interests since the day he took office.
Global SO2 Emission Hotspot Database / Greenpeace
A new report by Greenpeace International pinpointed the world's worst sources of sulfur dioxide pollution, an irritant gas that harms human health. India has seized the top spot from Russia and China, contributing nearly 15 percent of global sulfur dioxide emissions.
The huge surge this year in Amazon deforestation is leading some European countries to think twice about donations to the Amazon Fund. LeoFFreitas / Moment / Getty Images
By Sue Branford and Thais Borges
Ola Elvestrun, Norway's environment minister, announced Thursday that it is freezing its contributions to the Amazon Fund, and will no longer be transferring €300 million ($33.2 million) to Brazil. In a press release, the Norwegian embassy in Brazil stated:
Gina Lopez, the Philippine secretary of the environment, at a meeting with residents affected by a mine tailing disaster. Keith Schneider
Gina Lopez, a former Philippine environment secretary, philanthropist and eco-warrior, died on Aug. 19 from brain cancer. She was 65.