10 Interesting Facts About Earthworms
As winter draws to a close, gardeners begin their spring migration into the outdoors, leaving winter dens behind and coming into contact with the harbingers of the shifting seasons: shovels, hoes and trowels. Oh, and earthworms.
Anyone prone to working the soil knows that upturning the earth exposes these shiny, wigging, pinkish-brownish tubular life forms, sending them thrashing in hasty retreat into the comforting, moist darkness of the soil.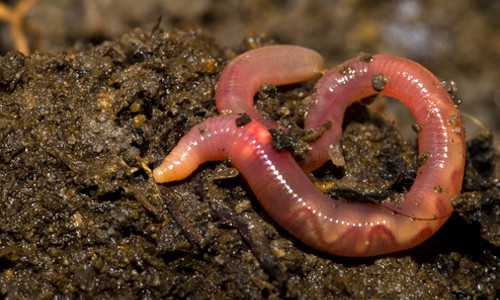 Photo courtesy of Shutterstock
Earthworms: A Garden's Friend or Foe?
That depends. Here are 10 things you may want to know about earthworms:
1. Earthworms come in a seemly infinite variety—around 6,000 species worldwide.
One of the most familiar of them, the sort you may see in your garden, is commonly known as the night crawler (it typically surfaces after dark), the angleworm (its makes popular bait for fishing) or the rain worm (it leaves waterlogged soil after storms).
2. Of the more than 180 earthworm species found in the U.S. and Canada, 60 are invasive species, brought over from the Old World, including the night crawler.
3. Lacking lungs or other specialized respiratory organs, earthworms breathe through their skin.
4. The skin exudes a lubricating fluid that makes moving through underground burrows easier and helps keep skin moist. One Australian species can shoot fluid as far as 12 inches through skin pores.
5. Each earthworm is both male and female, producing both eggs and sperm.
They mate on the surface of the earth, pressing their bodies together and exchanging sperm before separating. Later, the clitellum (a collar-like organ that goes around the worm's body the way a cigar band does a cigar) produces a ring around the worm. As the worm crawls out of the ring, it fills the ring with eggs and sperm. The ring drops off, seals shut at the ends and becomes a cocoon for the developing eggs.
6. Baby worms emerge from the eggs tiny but fully formed. They grow sex organs within the first two or three months of life and reach full size in about a year. They may live up to eight years, though one to two is more likely.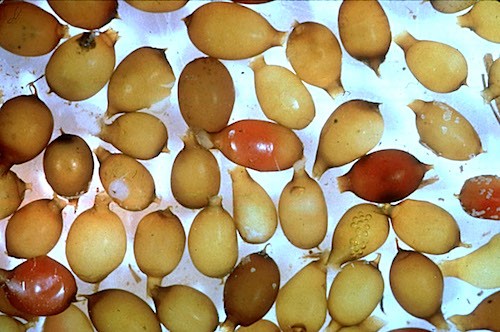 7. Full size for an earthworm varies among species, ranging from less than half an inch long to nearly 10 feet. The latter monsters don't occur in U.S. backyards—you'll have to go to the Tropics to see one of them. The homegrown versions top out at around 14 inches.
8. The glaciers that crawled across Canada into the northern tier of the lower 48 states during the most recent ice age wiped out earthworms in those areas.
In other parts of the U.S., you may find native earthworm species, but the worms living in the regions scoured by glaciers are invaders from overseas, brought here intentionally by early settlers on the assumption that the worms would improve the soil, or carried accidentally in shipments of plants or even in dirt used as ballast in ships.
9. The earthworm's digestive system is a tube running straight from the mouth, located at the tip of the front end of the body, to the rear of the body, where digested material is passed to the outside. Species vary in what they eat, but by and large their devouring of fallen leaves and/or soil allows the worms to move nutrients such as potassium and nitrogen into the soil.
Also, worm movements within the Earth create burrows that encourage the passage of air and a loosening of the soil. Good things, right? Well, maybe not. Which brings us to 10 ...
10. The northern forest evolved after the glaciers retreated, yielding an ecosystem that does not benefit from earthworms. These forests require a deep layer of slowly decomposing leaves and other organic matter called "duff" that overlays the soil. When earthworms invade these forests, they quickly eat up the duff, with the result that nutrients become less available to young, growing plants and the soil, instead of aerating and loosening, becomes more compact.
The combined effects of such developments have resulted in damage to trees such as sugar maples and to many forest herbs and understory plants, such as trillium, rare goblin ferns, trout lilies and other forest-floor species. In some areas, oak forests have been overrun by buckthorn, and in others the presence of earthworms has allowed the invasion of Japanese barberry.
As duff disappears, so do the insects and other small creatures that depend on it for survival, with the result that animals such as salamanders lose a key food source and face population declines. Earthworm burrows also may speed the passage of water through forest soil, another change that might be a benefit to farmland or a garden with compacted soil but that is a negative in a northern forest.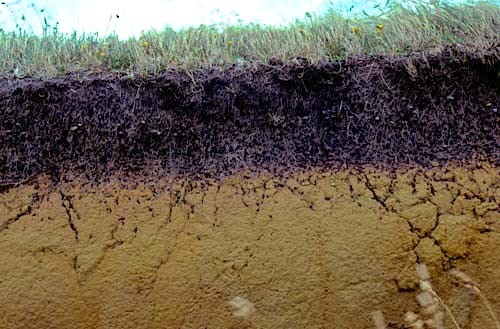 BONUS FACT
Although eradicating earthworms in areas they have already invaded is virtually impossible in practical terms (the measures that wipe out earthworms, such as spraying with pesticides, also kill many other species), we can all help protect as-yet un-invaded ecosystems by keeping worms out of such areas.
If you use earthworms for composting and live in a region near forests that have not been hit by earthworms, you can help by dropping use of the worms. Also, to avoid spreading earthworm eggs when fertilizing with composted materials, freeze your compost for at least a week before using it—freezing will kill eggs as well as the worms.
If you use earthworms for bait fishing, don't dump leftover worms onto the soil at the end of a day's fishing. Remove them from the site, or throw them far enough into a pond that they will die before they can reach to shore. When planting new shrubs or trees in your garden or yard, examine any Earth ball or potting soil for evidence of worms.
YOU MIGHT ALSO LIKE
1 in 5 American Animal Species Is at Risk of Extinction
World's First Smart Microhabitat Grows Just About Anything
These 5 Countries Account for 60% of Plastic Pollution in Oceans
Scuba Divers' Haunting Photos Show Devastating Impact of Ocean Trash on Marine Life
Wikimedia Commons
By Stacy Malkan
Neil deGrasse Tyson has inspired millions of people to care about science and imagine themselves as participants in the scientific process. What a hopeful sign it is to see young girls wearing t-shirts emblazoned with the words, "Forget princess, I want to be an astrophysicist."
Keep reading...
Show less
www.youtube.com
By Andy Rowell
Any day now we will truly witness climate change in action. Within days at worst, maybe weeks at best, scientists predict that a huge section of the Larsen C ice shelf in Antarctica will break off into the ocean, in what is called a major "carving" event.
Keep reading...
Show less
www.youtube.com
President Trump visited Cedar Rapids, Iowa on June 21 to speak to a large crowd in the U.S. Cellular Center at a political rally organized by his campaign.
As Trevor Noah noted during The Daily Show episode last night (starts at 2:25), the real reason Trump has these rallies is to "get back in front of his loyal crowds and feed of their energy." Noah believes that "Trump supporters are so on board with their dude he can say anything and they'll come along for the ride."
Keep reading...
Show less
The Kamuthi solar plant in the southern Indian state of Tamil Nadu.
The rapid growth in renewable energy continues to put a dent in the demand for coal.
Coal India, the world's biggest coal mining company and producer of 82 percent of the country's coal, announced the closure of 37 mines that are financially "unviable."
Keep reading...
Show less
www.youtube.com
By Katie O'Reilly
Two years ago—long before coal became one of the most dominant and controversial symbols of the 2016 presidential election—Bloomberg Philanthropies approached production company RadicalMedia with the idea of creating a documentary exploring the U.S. coal mining industry. Last spring, they brought on Emmy-nominated director Michael Bonfiglio, tasked with forging a compelling story out of the multitudes of facts, statistics and narratives underlying the declining industry.
Keep reading...
Show less
Mayors for 100% Clean Energy
Keep reading...
Show less
www.youtube.com
Thanks to Newsy for their coverage on Thursday's news that the U.S. Fish and Wildlife Service removed grizzly bears in the Greater Yellowstone region from the Endangered Species List.
Watch above as Newsy explains that the decision comes despite serious concerns from the environmental and scientific community, and Tribal Nations about a declining, isolated grizzly bear population with diminishing food resources and record-high mortalities.
Keep reading...
Show less
www.facebook.com
By Francine Kershaw
Seismic airguns exploding in the ocean in search for oil and gas have devastating impacts on zooplankton, which are critical food sources for marine mammals, according to a new study in Nature. The blasting decimates one of the ocean's most vital groups of organisms over huge areas and may disrupt entire ecosystems.
And this devastating news comes on the heels of the National Marine Fisheries Service's proposal to authorize more than 90,000 miles of active seismic blasting. Based on the results of this study, the affected area would be approximately 135,000 square miles.
Keep reading...
Show less
By Jill Richardson
Is coconut oil:
good for you
bad for you
neither good nor bad
scientists don't know
The subject of this question is the source of a disagreement. Initially, the question was thought to be settled decades ago, when scientist Ancel Keys declared all saturated fats unhealthy. Coconut oil, which is solid at room temperature, is a saturated fat.
Keep reading...
Show less


Get EcoWatch in your inbox