This website uses cookies to ensure you get the best experience while browsing it. By clicking 'Got It' you're accepting these terms.
10 Incredible Plant Facts You Didn't Know
Dec. 31, 2013 09:55AM EST
Food
1. The earth has more than 80,000 species of edible plants.
If you're ever in the mood to try something new, the good news is that there is certainly food you haven't tasted yet still growing somewhere in the world. You'll probably have some trouble finding it, however, because …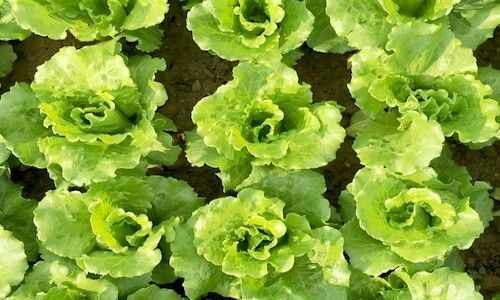 Photo courtesy of Shutterstock
2. 90 percent of the foods humans eat come from just 30 plants.
Out of tens of thousands of plants we could eat, mankind chooses to consume only about 30 of them. It's crazy to contemplate how limited our diets are compared to all of the different foods we could be eating. If you think the selection of which plants we eat has anything to do with their nutritional benefits, however, you'd be wrong …
3. Nutrition doesn't factor into the crops we do mass produce.
The world's largest farmers have pursued certain crops because they can grow a lot of them more quickly, easily and inexpensively to turn a better profit. As a result, most of the most healthful plants stay off of our dinner plates because they aren't available at grocery stores. Still, sustenance isn't the only thing humans rely on plants for …
4. 70,000 plant species are utilized for medicine.
As it turns out, humans are more diversified in the plants we use for medicine. Although a large portion of that figure applies to traditional medicine, modern medicine is not excepted from plant help. Half of the drugs prescribed in the U.S. have plant origins, many coming out of the rainforest, yet …
5. Only one percent of rainforest plants have been studied for medicinal potential.
Given how valuable plants can be medicinally, the rainforest houses a host of possible cures for ailments new and old. This untapped resource could still hold the key to medical breakthroughs. Of course, a lot of this potential could be lost considering …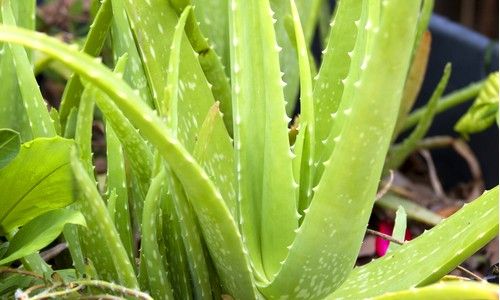 Photo courtesy of Shutterstock
6. 80 percent of the Earth's original forests have been cleared or destroyed.
The same forests that dominated the land 8,000 years ago are all but gone. Approximately four-fifths of the forests are gone thanks to human intervention—just think of how many plant species may have been lost in that process. If you thought protections were in place, actually …
7. Just 10 percent of the world's plant-rich areas are protected.
Of the most biodiverse areas on the planet, only 10 percent are officially "protected" to ensure the survival of a multitude of species—plant and animal alike. Worse still, many of the supposedly protected areas are done so nominally only, leaving plants threatened by external factors they should be safeguarded from. This is especially problematic because …
8. More than half of plant species are native to just one country.
Chances are, a plant you find in one part of the world is not currently growing anywhere else. As plant habitat is ruined, there's little point in hoping that the killed plants could be found and harvested somewhere else in the future. For this reason …
9. 68 percent of plants are in danger of going extinct.
While scientists have only examined a fraction of the existing known plant species, of those that have been studied, 68 percent face extinction in the not too distant future. Since plants can't just up and move as their habitat is being destroyed, they are even more vulnerable than endangered animals. It's happening quickly, too, since …
10. Plant species are going extinct—about 5,000 times faster than they should.
Some will argue that species would go extinct even without human interference. While that's certainly true, it's the rate that plants are dying off that raises alarm. Thanks to climate change, deforestation and other human-influence factors, experts believe that species are going extinct somewhere between 1,000 and 10,000 times faster than they would naturally.
Visit EcoWatch's BIODIVERISTY and FOOD pages for more related news on this topic.

EcoWatch Daily Newsletter
A vegan diet can improve your health, but experts say it's important to keep track of nutrients and protein. Getty Images
By Dan Gray
Research shows that 16 weeks of a vegan diet can boost the gut microbiome, helping with weight loss and overall health.
A healthy microbiome is a diverse microbiome. A plant-based diet is the best way to achieve this.
It isn't necessary to opt for a strictly vegan diet, but it's beneficial to limit meat intake.
New research shows that following a vegan diet for about 4 months can boost your gut microbiome. In turn, that can lead to improvements in body weight and blood sugar management.
Students gathered at the National Mall in Washington DC, Sept. 20. NRDC
By Jeff Turrentine
Nearly 20 years have passed since the journalist Malcolm Gladwell popularized the term tipping point, in his best-selling book of the same name. The phrase denotes the moment that a certain idea, behavior, or practice catches on exponentially and gains widespread currency throughout a culture. Having transcended its roots in sociological theory, the tipping point is now part of our everyday vernacular. We use it in scientific contexts to describe, for instance, the climatological point of no return that we'll hit if we allow average global temperatures to rise more than 2 degrees Celsius above preindustrial levels. But we also use it to describe everything from resistance movements to the disenchantment of hockey fans when their team is on a losing streak.
samael334 / iStock / Getty Images
Berries are small, soft, round fruit of various colors — mainly blue, red, or purple.
A glacier is seen in the Kenai Mountains on Sept. 6, near Primrose, Alaska. Scientists from the U.S. Geological Survey have been studying the glaciers in the area since 1966 and their studies show that the warming climate has resulted in sustained glacial mass loss as melting outpaced the accumulation of new snow and ice. Joe Raedle / Getty Images
By Mark Mancini
On Aug. 18, Iceland held a funeral for the first glacier lost to climate change. The deceased party was Okjökull, a historic body of ice that covered 14.6 square miles (38 square kilometers) in the Icelandic Highlands at the turn of the 20th century. But its glory days are long gone. In 2014, having dwindled to less than 1/15 its former size, Okjökull lost its status as an official glacier.
Members of Chicago Democratic Socialists of America table at the Logan Square Farmers Market on Aug. 18. Alex Schwartz
By Alex Schwartz
Among the many vendors at the Logan Square Farmers Market on Aug. 18 sat three young people peddling neither organic vegetables, gourmet cheese nor handmade crafts. Instead, they offered liberation from capitalism.
Hackney primary school students went to the Town Hall on May 24 in London after school to protest about the climate emergency. Jenny Matthews / In Pictures / Getty Images
Bird watching in the U.S. may be a lot harder than it once was, since bird populations are dropping off in droves, according to a new study.