Food
Dec. 31, 2013 09:55AM EST
10 Incredible Plant Facts You Didn't Know
1. The earth has more than 80,000 species of edible plants.
If you're ever in the mood to try something new, the good news is that there is certainly food you haven't tasted yet still growing somewhere in the world. You'll probably have some trouble finding it, however, because …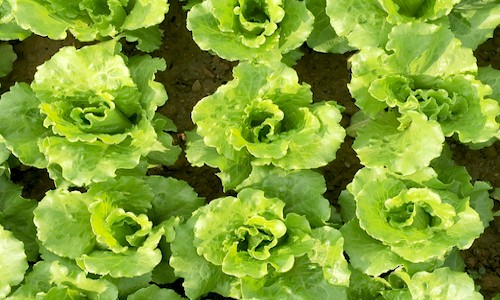 Photo courtesy of Shutterstock
2. 90 percent of the foods humans eat come from just 30 plants.
Out of tens of thousands of plants we could eat, mankind chooses to consume only about 30 of them. It's crazy to contemplate how limited our diets are compared to all of the different foods we could be eating. If you think the selection of which plants we eat has anything to do with their nutritional benefits, however, you'd be wrong …
3. Nutrition doesn't factor into the crops we do mass produce.
The world's largest farmers have pursued certain crops because they can grow a lot of them more quickly, easily and inexpensively to turn a better profit. As a result, most of the most healthful plants stay off of our dinner plates because they aren't available at grocery stores. Still, sustenance isn't the only thing humans rely on plants for …
4. 70,000 plant species are utilized for medicine.
As it turns out, humans are more diversified in the plants we use for medicine. Although a large portion of that figure applies to traditional medicine, modern medicine is not excepted from plant help. Half of the drugs prescribed in the U.S. have plant origins, many coming out of the rainforest, yet …
5. Only one percent of rainforest plants have been studied for medicinal potential.
Given how valuable plants can be medicinally, the rainforest houses a host of possible cures for ailments new and old. This untapped resource could still hold the key to medical breakthroughs. Of course, a lot of this potential could be lost considering …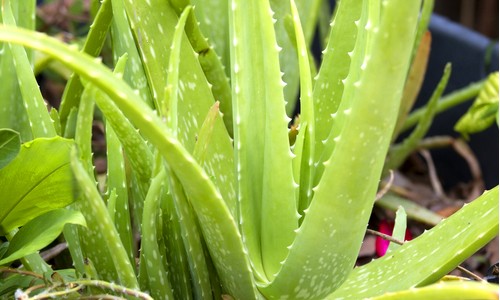 Photo courtesy of Shutterstock
6. 80 percent of the Earth's original forests have been cleared or destroyed.
The same forests that dominated the land 8,000 years ago are all but gone. Approximately four-fifths of the forests are gone thanks to human intervention—just think of how many plant species may have been lost in that process. If you thought protections were in place, actually …
7. Just 10 percent of the world's plant-rich areas are protected.
Of the most biodiverse areas on the planet, only 10 percent are officially "protected" to ensure the survival of a multitude of species—plant and animal alike. Worse still, many of the supposedly protected areas are done so nominally only, leaving plants threatened by external factors they should be safeguarded from. This is especially problematic because …
8. More than half of plant species are native to just one country.
Chances are, a plant you find in one part of the world is not currently growing anywhere else. As plant habitat is ruined, there's little point in hoping that the killed plants could be found and harvested somewhere else in the future. For this reason …
9. 68 percent of plants are in danger of going extinct.
While scientists have only examined a fraction of the existing known plant species, of those that have been studied, 68 percent face extinction in the not too distant future. Since plants can't just up and move as their habitat is being destroyed, they are even more vulnerable than endangered animals. It's happening quickly, too, since …
10. Plant species are going extinct—about 5,000 times faster than they should.
Some will argue that species would go extinct even without human interference. While that's certainly true, it's the rate that plants are dying off that raises alarm. Thanks to climate change, deforestation and other human-influence factors, experts believe that species are going extinct somewhere between 1,000 and 10,000 times faster than they would naturally.
Visit EcoWatch's BIODIVERISTY and FOOD pages for more related news on this topic.

Tallahassee Democrat / Twitter
The U.S. District Court of Appeals ruled 2-1 Tuesday saying that the Federal Environmental Energy Regulatory Commission (FERC) failed to adequately review the environmental impacts of the greenhouse gas (GHG) emissions of the fracked gas Sabal Trail pipeline, which runs more than 500 miles through Alabama, Georgia and Florida.
Keep reading...
Show less
Offshore Staghorn coral nursery. Rescue-A-Reef, UM Rosenstiel School of Marine and Atmospheric Science
As ocean waters warm and acidify, corals across the globe are disappearing. Desperate to prevent the demise of these vital ecosystems, researchers have developed ways to "garden" corals, buying the oceans some much-needed time. University of Miami Rosenstiel School marine biologist Diego Lirman sat down with Josh Chamot of Nexus Media to describe the process and explain what's at stake. This interview has been edited for length and clarity.
What is killing coral?
I wish we had an easy, straightforward answer for what's killing corals. We know there are many, many different factors influencing coral abundance, diversity, distribution and health these days, but I think the specific answer varies based on where you are.

Temperatures play a major role at global scales, and then you have all of these other, more local factors like disease, physical impacts of storms, or ship groundings.
Researcher Stephanie Schopmeyer prepares to out-plant Staghorn coral onto a Miami reef. Rescue-A-Reef, UM Rosenstiel School of Marine and Atmospheric Science
We had the dredging of the Port of Miami channel a couple of years ago and that caused a lot of localized mortality due to sediment burial and sediment stress. You also have land-based sources of pollution that can damage by location and nutrient influence that causes algal overgrowth of corals.
Local factors are superimposed on regional factors directly related to global climate change. Changes in temperature, more temperature extremes, acidification of the water, changes in storm frequency and sea level rise— all are at different scales — but they all combine to cause coral mortality.
Factors vary both spatially and temporally, but the outcomes are all the same. Regardless of where you are, we've lost a tremendous amount of coral.
Nursery-raised Staghorn coral out-planted onto a reef by a citizen scientist.
In the face of all those threats, can restoration work?

Historically, restoration was developed and used for acute disturbances. A ship runs aground, and so then there's a recovery, and funds are allocated to recovering the reef structure at a given location, and then corals are planted on top of that. But as global conditions decline for coral reefs, there's now a need to scale up. So, we're not just dealing with the localized impact—we're looking at species declining throughout their range.
We need other tools at larger scales, and that's where coral reef gardening has come into play, because it works at larger scales compared to just dumping cement and rebuilding reef structures, costly endeavors that recover just a very small footprint. We're growing and planting these organisms.
Do you worry about planted coral dominating the reefs?

Initially, these techniques were developed for fast-growing corals. The genus that we're focusing on, Acropora, is threatened, so these are very important reef-building species.
When abundant, they monopolize shallow environments. They form thickets, extensive areas of high-density colonies. That's the way they used to grow, until about three to four decades ago when they got wiped out by disease and other factors. The branching corals that we're working with grow between 10 and 15 cm per branch per year, so that's very fast growth.
Through recent advances in coral aquaculture, we're now also able to grow massive species, the ones that grow very slowly. Mote Marine Lab has developed microfragmentation techniques where they can cut coral colonies very, very small and make them grow very, very fast. Although we focused on branching corals initially, now most of the programs, especially here in Florida, are expanding onto other threatened species.
Citizen scientists plant coral. Rescue-A-Reef, UM Rosenstiel School of Marine and Atmospheric Science
Can these efforts solve the problem, or are they a placeholder until climate stabilizes?

You hit the nail on the head. One of the early criticisms of reef restoration was the scale issue and spending a lot of resources working on a very small footprint.
We've dealt with that now, over the past 10 years we've expanded to the point where we're growing thousands and thousands of corals—we're planting thousands and thousands of corals—so that issue of scale is no longer a valid criticism.
The other major criticism is that, even though we're planting a lot of corals, we're planting them onto environments where the same stressors that caused their initial mortality are in place. Now there is ocean acidification and increased temperatures, so things have gotten, in some cases, progressively worse.
Staghorn corals create a sustainable source of corals for use in restoration. Rescue-A-Reef, UM Rosenstiel School of Marine and Atmospheric Science
That is a valid concern if we were just planting corals, but we're not just doing that. We're still concentrating on all of the other aspects of reef restoration, setting up marine protected areas to protect fish stocks and coral impacts, working to curb land-based sources of pollution, and setting up sedimentation and nutrient controls. And then, on a much larger scale, we're all trying to curb carbon emissions, trying to limit the greenhouse impacts and acidification impacts. All these tools just help us buy time.

We're also doing a lot of genomics work to see how corals can increase their resilience. A colleague of mine here at the Rosenstiel School at University of Miami, Andrew Baker, is stress-hardening corals. He works on coral symbiosis, and he found that by applying a little bit of non-lethal stress, he can make corals shuffle their Zooxanthellae, which are the endosymbiotic microalgae that provide energy to the corals. In that process, they're able to uptake Zooxanthellae that are more thermally tolerant. So, through the forced shuffling of symbionts, you may be able to buy these corals one or two degrees of tolerance, so that they become more tolerant to bleaching in future years. That is cutting-edge science.
We're trying to actually find out what makes corals survive, and trying to beef up their defenses and their resilience over time. And that's because we have access to all these coral genotypes through the active propagation from coral gardening.
Reposted with permission from our media associate Nexus Media.

Sam Clovis / YouTube
By Karen Perry Stillerman
Things are not going so well for President Trump's nominee for the position of undersecretary for research, education and economics (REE) at the U.S. Department of Agriculture.
This job has responsibility for scientific integrity at the USDA, as well as oversight of the department's various research arms and multi-billion dollar annual investments in agricultural research and education that are essential to farmers and eaters alike.
Keep reading...
Show less
Stephane Bidouze / Shutterstock
Last week, the Trump administration announced a repeal of the bottled water ban throughout our national park system.

Amidst the current political turbulence among a series of hot button issues this decision might seem trivial, but it's really not. Here's why:
Keep reading...
Show less
Greater Sage Grouse. Bureau of Land Management
The Center for Biological Diversity and the Sierra Club lodged formal comments with the federal government Monday opposing a massive gas fracking project that spans 220 square miles of public land in Wyoming south of Yellowstone National Park.
The Normally Pressured Lance gas field would destroy wildlife habitat and worsen ozone pollution, a major cause of childhood asthma, in areas already suffering from extreme air pollution.
Keep reading...
Show less
College of the Atlantic / Flickr
Sierra magazine, the national magazine of the Sierra Club, released on Tuesday its eleventh annual "Cool Schools" ranking of North America's greenest colleges and universities.
Sierra received complete surveys from a record-breaking 227 schools—in 36 states, the District of Columbia, and for the first time ever, Canada.
Keep reading...
Show less
Oil in the Niger Delta. Amnesty International Canada
By Andy Rowell
The decades-long struggle for social and environmental justice in the Niger Delta continues, largely unseen by the wider world.
On Aug. 11, hundreds of people from the Niger Delta stormed the Belema flow station gas plant owned by Shell in the Rivers State region of the Delta. The plant transports crude oil to the Bonny Light export terminal, from where it is shipped overseas.
Keep reading...
Show less
Rainforest Action Network / Flickr

The National Academy of Sciences, Engineering and Medicine said in a statement the Interior Department has directed it to cease its study on the potential health risks for people living near surface coal mines in Central Appalachia.
The Interior Department, which committed more than $1 million to the study last year, has begun an agency-wide review of grants over $100,000 because of the "Department's changing budget situation."
Keep reading...
Show less