This website uses cookies to ensure you get the best experience while browsing it. By clicking 'Got It' you're accepting these terms.
10 Incredible Photos of Solar Impulse 2's Flight Around the World
Jun. 24, 2016 11:36AM EST
Business
The Solar Impulse 2 landed in Seville on Thursday, completing its historic trip across the Atlantic Ocean.
Solar Impulse 2, a sun-powered aircraft, took off from John F. Kennedy International Airport in New York City at 2:30 a.m. on June 20. The flight to Seville, Spain, took approximately 90 hours to complete—traveling at 140 km/h (about 87 mph). Bertrand Piccard, a Swiss adventurer, piloted the airplane.
"The Atlantic is the symbolic part of the flight," Piccard told The Guardian. "It is symbolic because all the means of transportation have always tried to cross the Atlantic, the first steamboats, the first aeroplane, the first balloons, the first airships and, today, it is the first solar-powered aeroplane."
Here are 10 best photos from Piccard's journey on the Solar Impulse 2: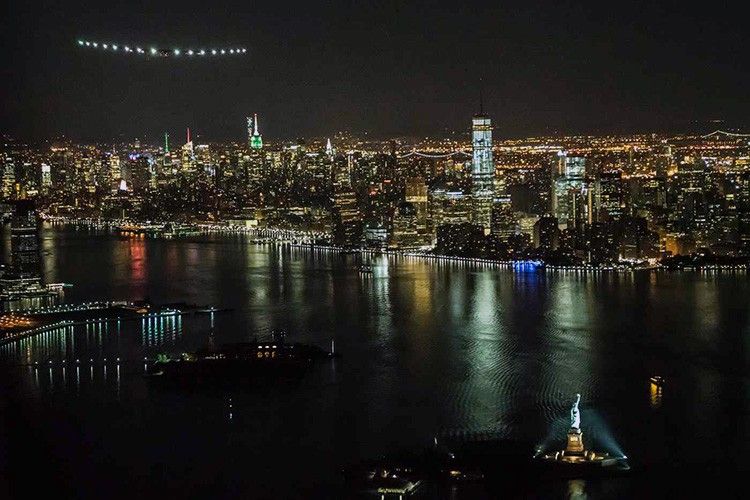 The Solar Impulse 2 makes an historic flight over the Statue of Liberty before landing at New York's JFK airport on June 11. Photo credit: Jean Revillard, Solar Impulse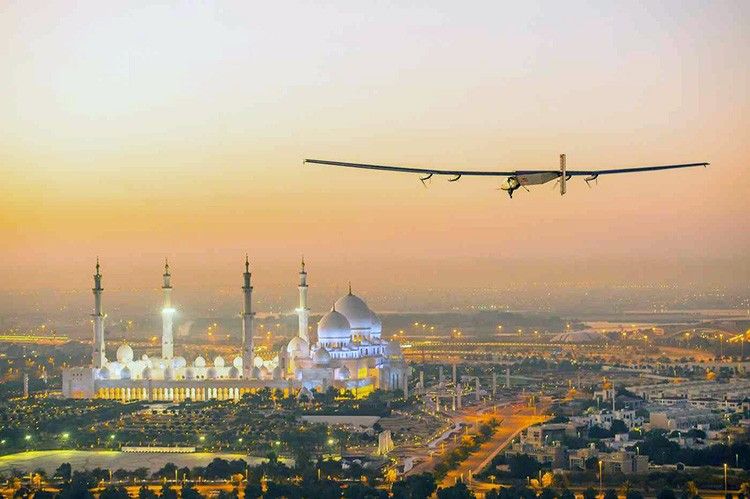 Solar Impulse 2 flies over the Sheikh Zayed Grand Mosque in Abu Dhabi as it prepares for take off for the first leg of its journey to Muscat, Oman. Photo credit: Reuters via The Guardian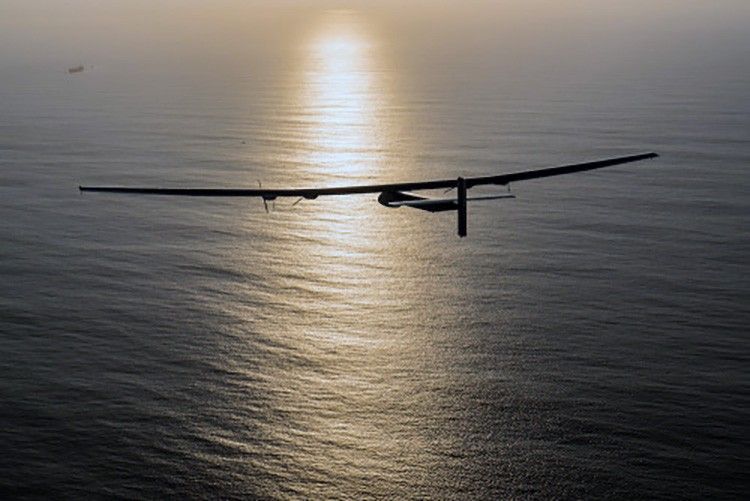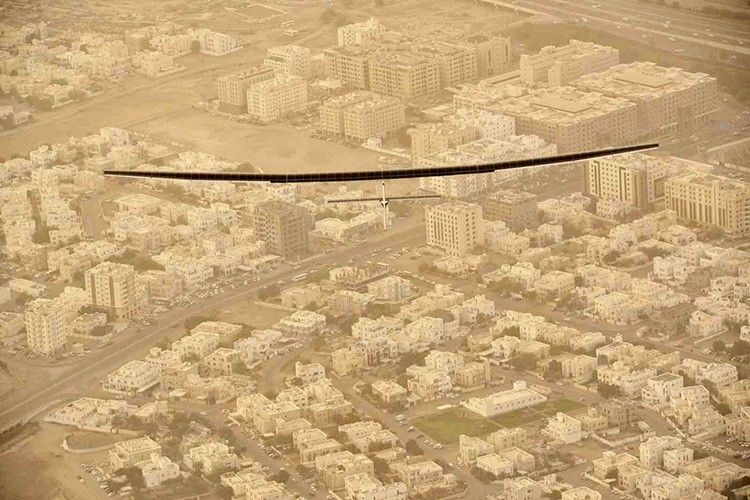 After a pit stop in Oman, Solar Impulse 2 sets off for Ahmedabad, India, on March 10, 2015. Photo credit: Jean Revillard, Solar Impulse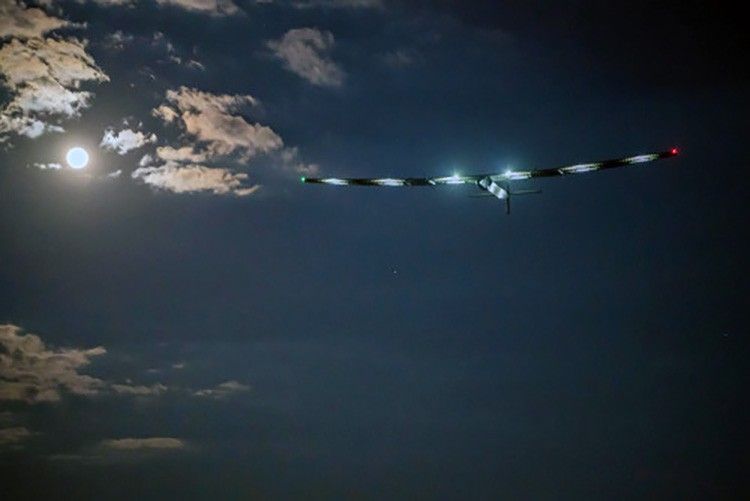 strawberry moon
. Photo credit: Solar Impulse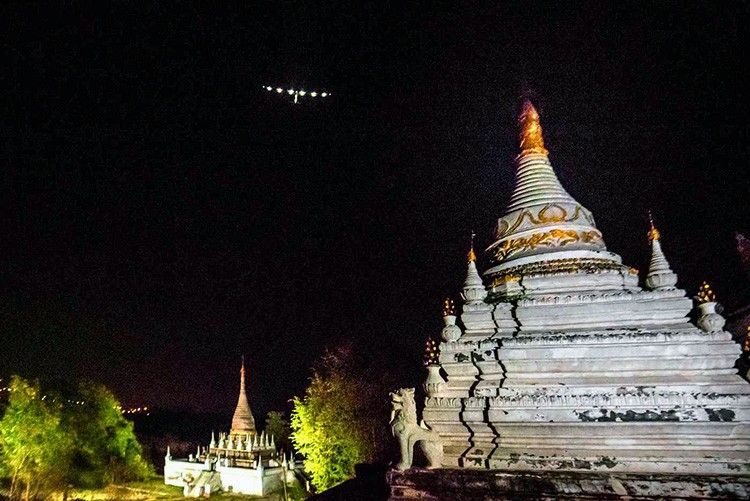 The Solar Impulse 2 landing in Mandalay, Myanmar, after the flight from Varanasi in India on March 19, 2015. Photo credit: Stefatou, Solar Impulse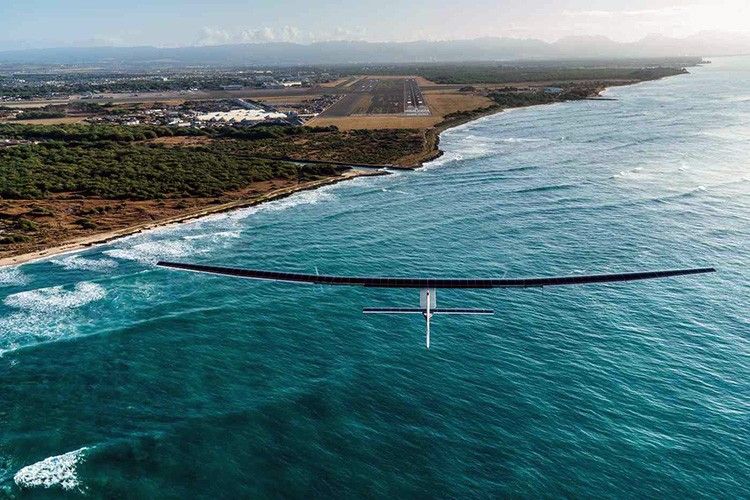 The Solar Impulse 2 team completed a record-breaking longest solar flight across the pacific from Nagoya, Japan to Hawaii—117 hours and 52 minutes. Photo credit: Solar Impulse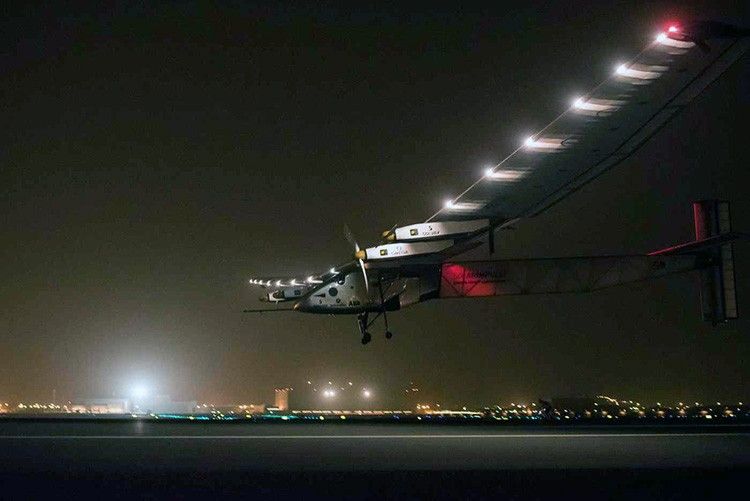 The Solar Impulse 2 lands in Muscat, Oman. Photo credit: Stefatou, Solar Impulse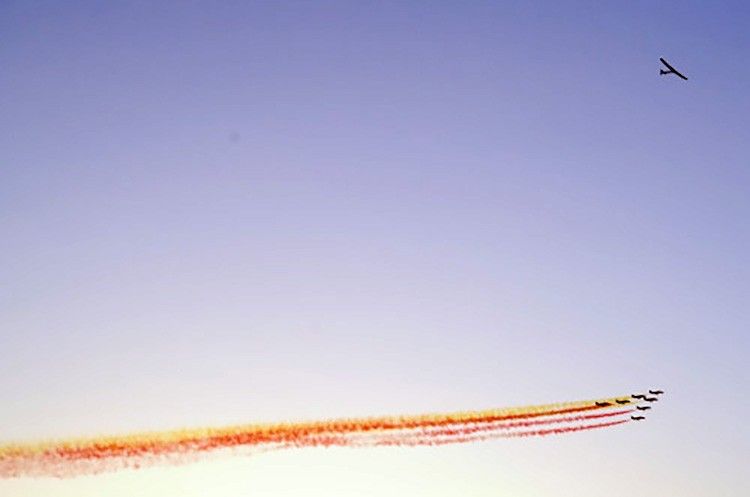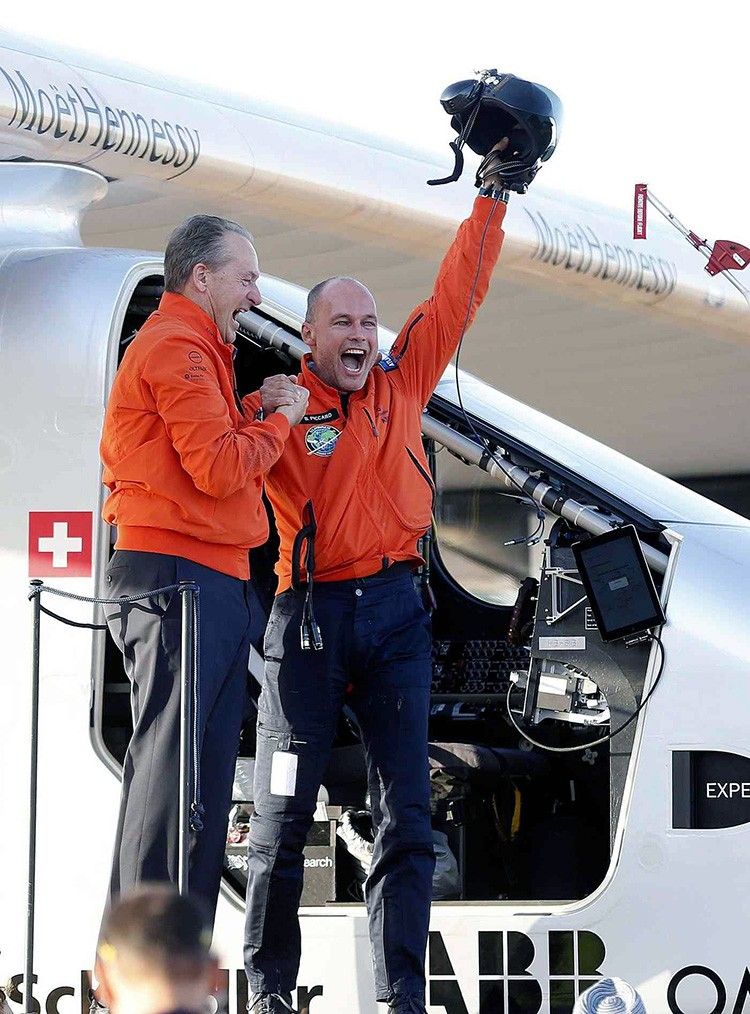 Piccard and Borschberg celebrate after completing the first ever crossing of the Atlantic by a solar-powered aeroplane. Photo credit: Jose Manuel Vidal, EPA via The Guardian
Piccard chronicled his journey on Twitter:
YOU MIGHT ALSO LIKE:
Sweden Opens World's First Electric Highway
Stanford Professor's New Zero-Net Energy Home Sets the Standard for Green Living
World's First 24/7 Solar Power Plant Powers 75,000 Homes
EcoWatch Daily Newsletter
A house under construction with plastic bottles filled with sand to build shelters that better withstand the climate of the country where temperatures reach up to 50° C Awserd in the Saharawi refugee camp Dakhla on Dec. 31, 2018 in Tindouf, Algeria. Stefano Montesi / Corbis / Getty Images
A UN expert painted a bleak picture Tuesday of how the climate crisis could impact global inequality and human rights, leading to a "climate apartheid" in which the rich pay to flee the consequences while the rest are left behind.

The Oregon Senate Chamber. Cacophony / CC BY 3.0
Simple swaps that cut down on kitchen trash.
Sponsored
By Kayla Robbins
Along with the bathroom, the kitchen is one of the most daunting areas to try and make zero waste.
Artist's conception of solar islands in the open ocean. PNAS
Millions of solar panels clustered together to form an island could convert carbon dioxide in seawater into methanol, which can fuel airplanes and trucks, according to new research from Norway and Switzerland and published in the Proceedings of the National Academy of Sciences journal, PNAS, as NBC News reported. The floating islands could drastically reduce greenhouse gas emissions and dependence on fossil fuels.
Marcos Alves / Moment Open / Getty Images
More than 40 percent of insects could go extinct globally in the next few decades. So why did the U.S. Environmental Protection Agency (EPA) last week OK the 'emergency' use of the bee-killing pesticide sulfoxaflor on 13.9 million acres?
EcoWatch teamed up with Center for Biological Diversity via EcoWatch Live on Facebook to find out why. Environmental Health Director and Senior Attorney Lori Ann Burd explained how there is a loophole in the The Federal Insecticide, Fungicide, and Rodenticide Act under section 18, "that allows for entities and states to request emergency exemptions to spraying pesticides where they otherwise wouldn't be allowed to spray."
View of downtown Miami, Florida from Hobie Island on Feb. 2, 2019.
Michael Muraz / Flickr
The Democratic candidates for president descended upon Miami for a two-night debate on Wednesday and Thursday. Any candidate hoping to carry the state will have to make the climate crisis central to their campaign, as The New York Times reported.
By Sharon Kelly
On Monday, the Wall Street Journal featured a profile of Scott Sheffield, CEO of Pioneer Natural Resources, whose company is known among investors for its emphasis on drawing oil and gas from the Permian basin in Texas using horizontal drilling and hydraulic fracturing, or fracking.
Pexels
By Craig K. Chandler
The federal government has available to it, should it choose to use them, a wide range of potential climate change management tools, going well beyond the traditional pollution control regulatory options. And, in some cases (not all), without new legislative authorization.