10 Incredible Photos of Solar Impulse 2's Flight Around the World
Jun. 24, 2016 11:36AM EST
Business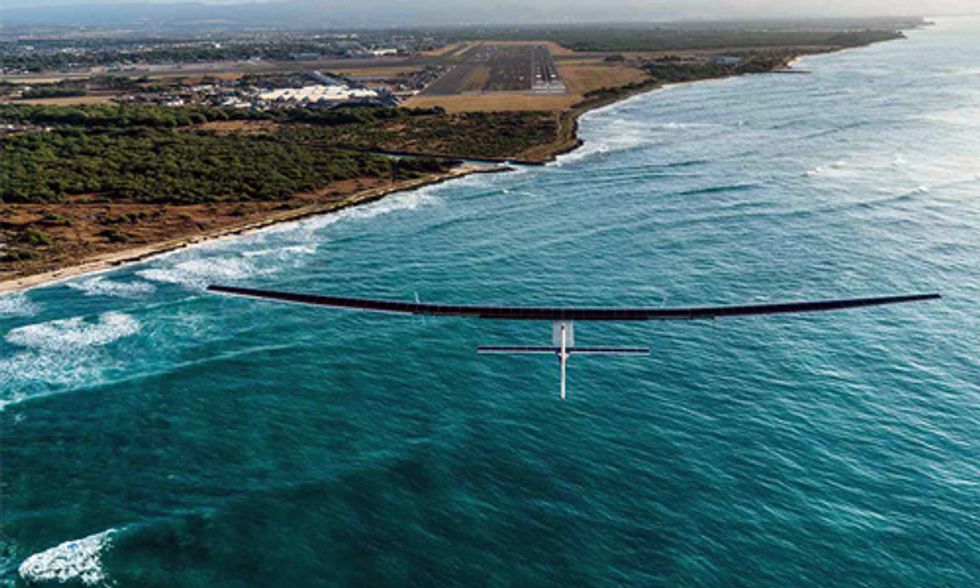 The Solar Impulse 2 landed in Seville on Thursday, completing its historic trip across the Atlantic Ocean.
Solar Impulse 2, a sun-powered aircraft, took off from John F. Kennedy International Airport in New York City at 2:30 a.m. on June 20. The flight to Seville, Spain, took approximately 90 hours to complete—traveling at 140 km/h (about 87 mph). Bertrand Piccard, a Swiss adventurer, piloted the airplane.
"The Atlantic is the symbolic part of the flight," Piccard told The Guardian. "It is symbolic because all the means of transportation have always tried to cross the Atlantic, the first steamboats, the first aeroplane, the first balloons, the first airships and, today, it is the first solar-powered aeroplane."
Here are 10 best photos from Piccard's journey on the Solar Impulse 2: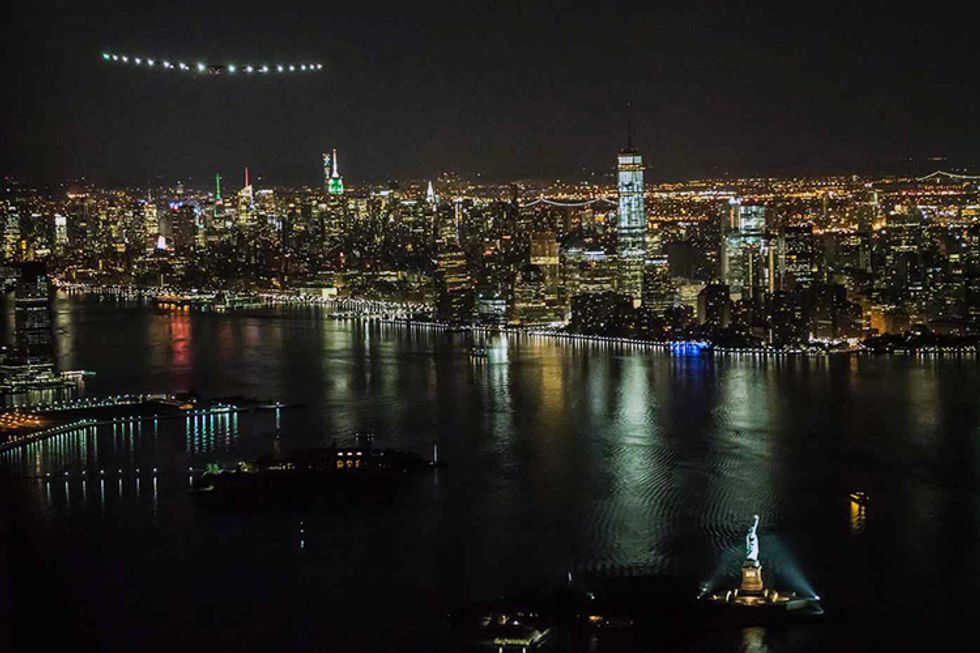 The Solar Impulse 2 makes an historic flight over the Statue of Liberty before landing at New York's JFK airport on June 11. Photo credit: Jean Revillard, Solar Impulse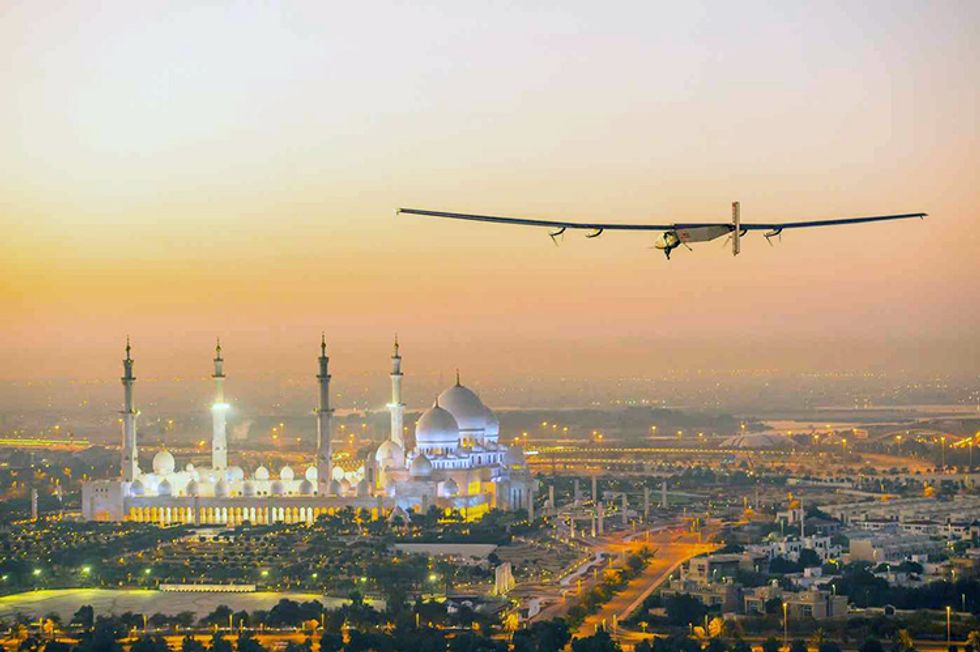 Solar Impulse 2 flies over the Sheikh Zayed Grand Mosque in Abu Dhabi as it prepares for take off for the first leg of its journey to Muscat, Oman. Photo credit: Reuters via The Guardian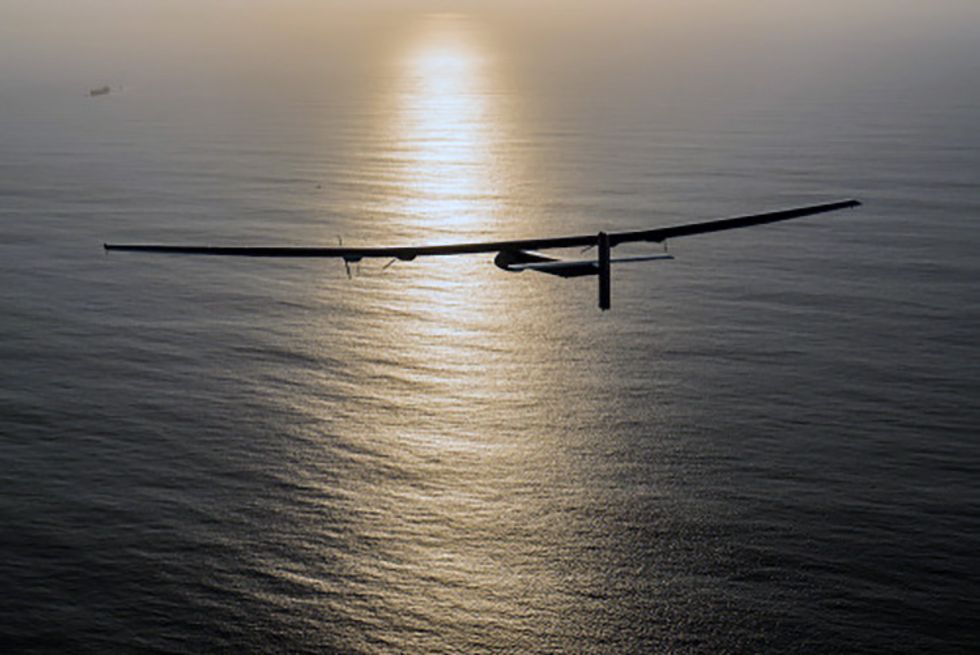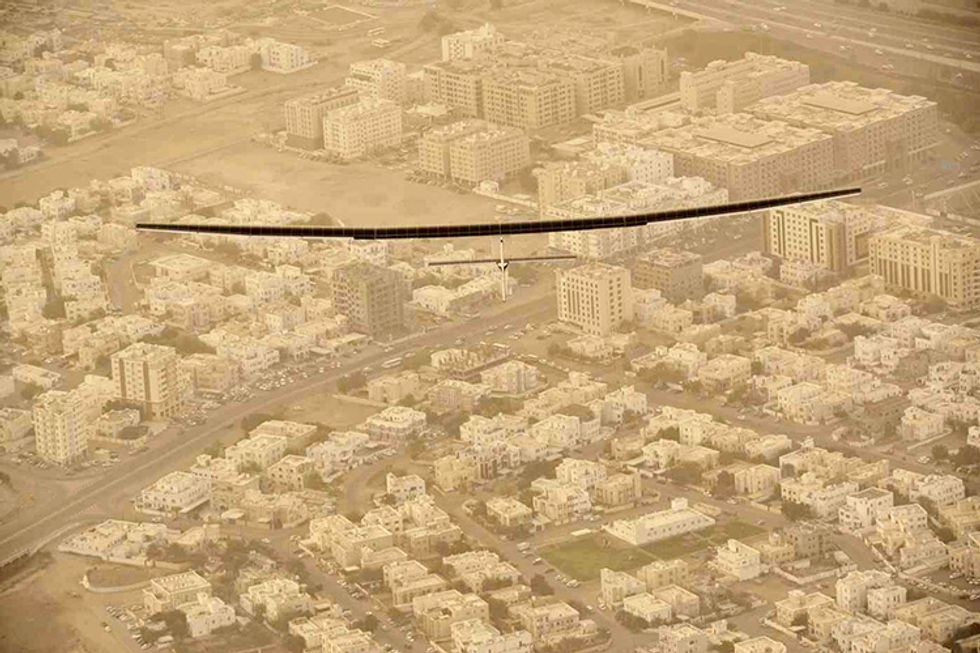 After a pit stop in Oman, Solar Impulse 2 sets off for Ahmedabad, India, on March 10, 2015. Photo credit: Jean Revillard, Solar Impulse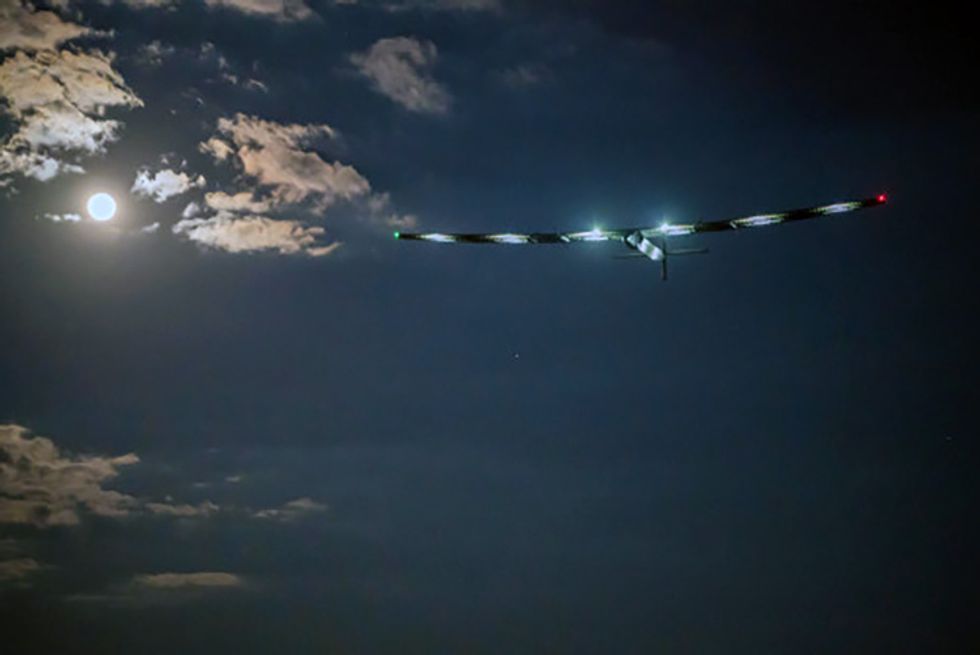 strawberry moon
. Photo credit: Solar Impulse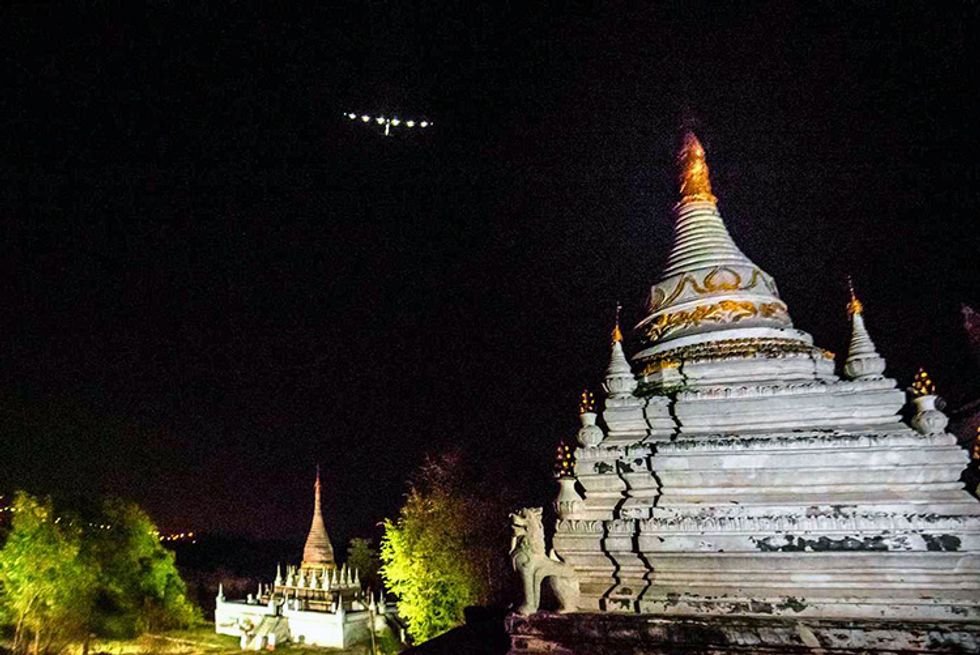 The Solar Impulse 2 landing in Mandalay, Myanmar, after the flight from Varanasi in India on March 19, 2015. Photo credit: Stefatou, Solar Impulse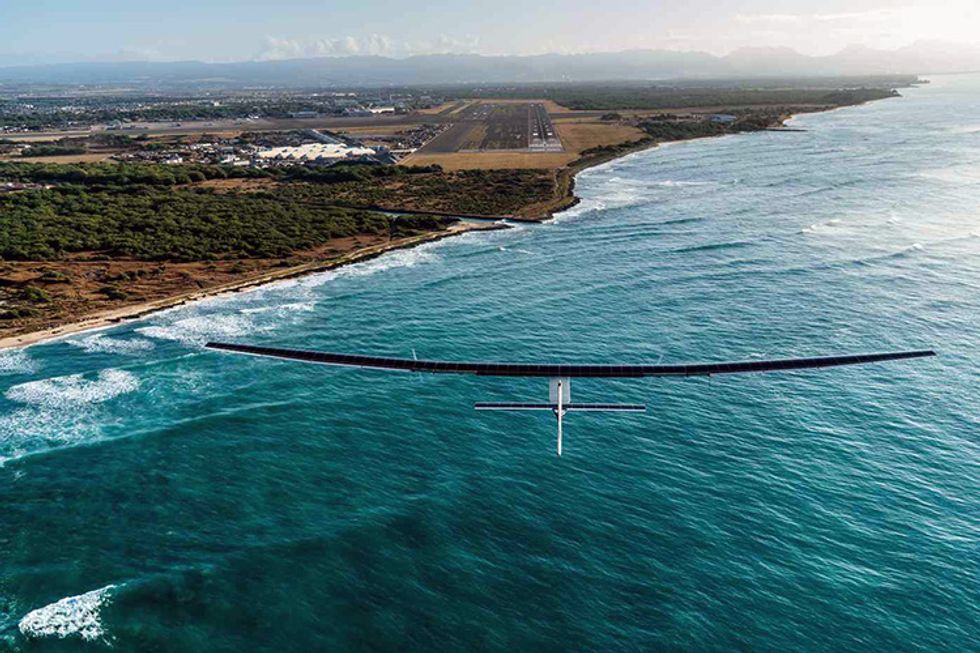 The Solar Impulse 2 team completed a record-breaking longest solar flight across the pacific from Nagoya, Japan to Hawaii—117 hours and 52 minutes. Photo credit: Solar Impulse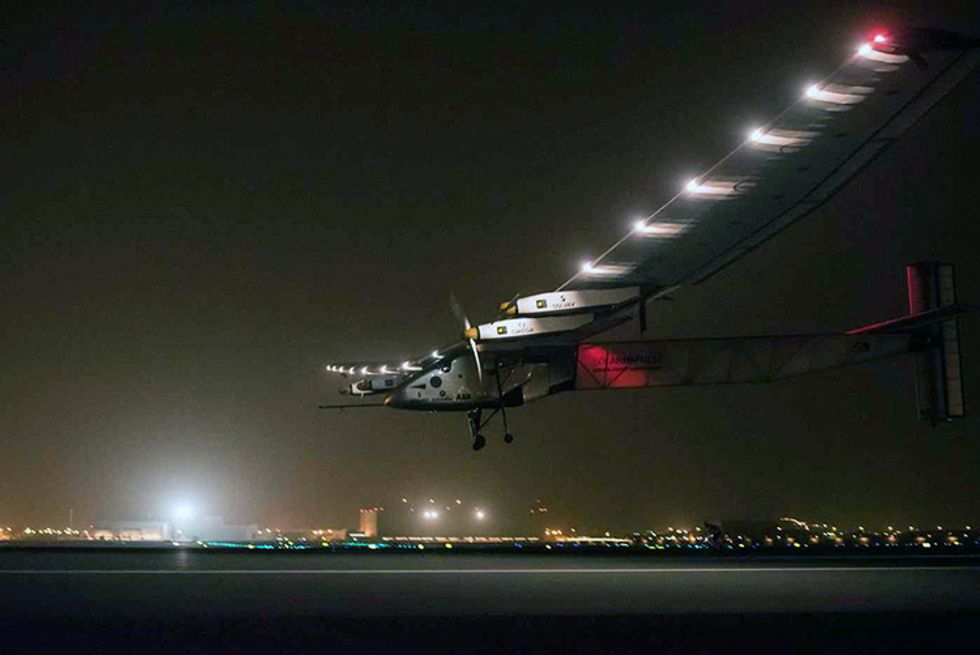 The Solar Impulse 2 lands in Muscat, Oman. Photo credit: Stefatou, Solar Impulse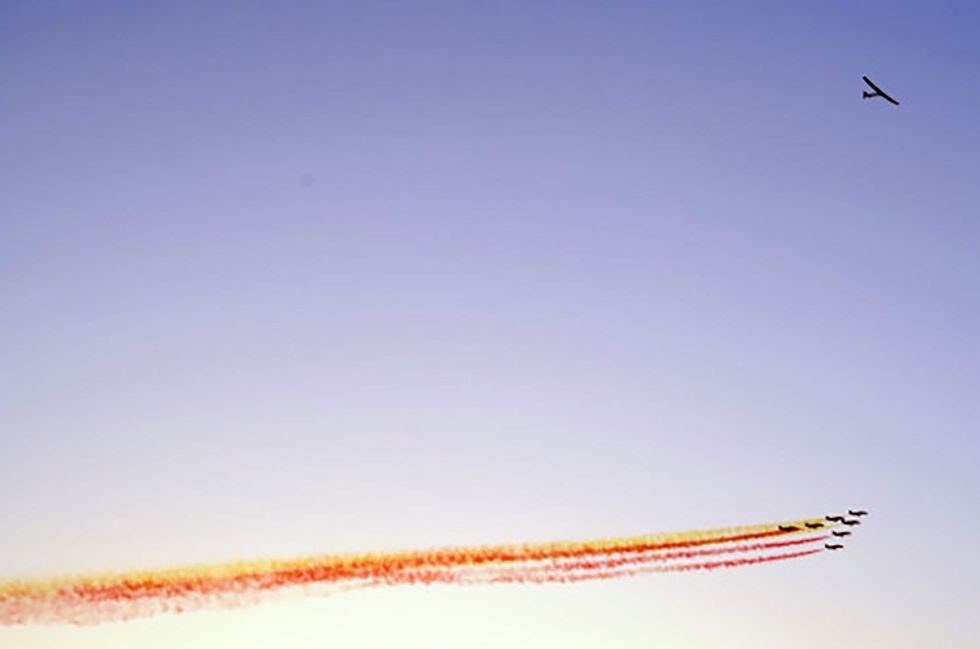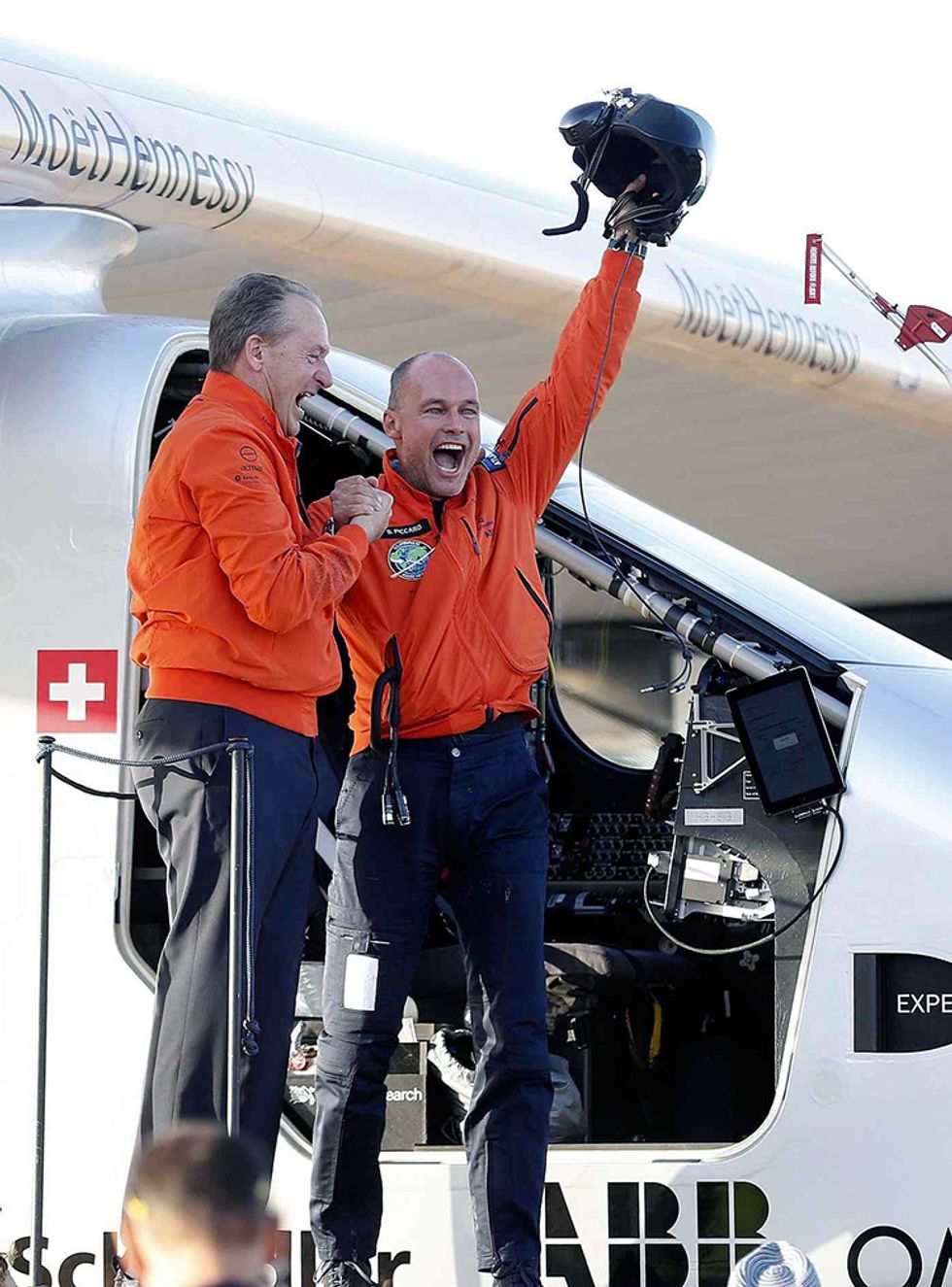 Piccard and Borschberg celebrate after completing the first ever crossing of the Atlantic by a solar-powered aeroplane. Photo credit: Jose Manuel Vidal, EPA via The Guardian
Piccard chronicled his journey on Twitter:
YOU MIGHT ALSO LIKE:
Sweden Opens World's First Electric Highway
Stanford Professor's New Zero-Net Energy Home Sets the Standard for Green Living
World's First 24/7 Solar Power Plant Powers 75,000 Homes
EcoWatch Daily Newsletter
Related Articles from EcoWatch