10 Groundbreaking Solutions for a Sustainable Planet
Oct. 19, 2015 09:40AM EST
Business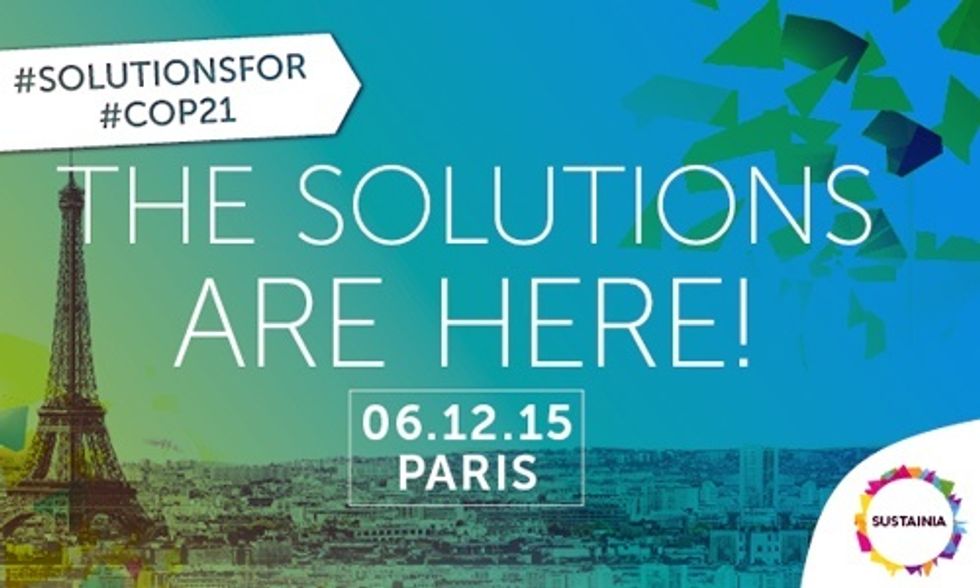 Today, sustainability think tank Sustainia and partners announced a top-10 of leading sustainability innovations for 2015. The 10 projects and technologies are finalists for international honor, Sustainia Award, which identifies and celebrates groundbreaking sustainability solutions from all over the world.
Sustainia's Award Committee, led by Arnold Schwarzenegger, will now review the finalists, which come from nine different countries and cover everything from new ways of financing climate mitigation projects in cities, leasing models for baby clothes, citizen engagement projects for energy consumption and solar rechargeable hearing aids.
These top 100 sustainability solutions were selected after reviewing more than 1,500 projects and businesses on six continents:
The Sustainia Award Committee counts five jury members: Former Governor of California Arnold Schwarzenegger, Executive Secretary of the UNFCCC Christiana Figueres, Former Norwegian Prime Minister Gro Harlem Brundtland, Former Chair of The Intergovernmental Panel on Climate Change Rajendra K. Pachauri and Former EU Commissioner Connie Hedegaard. The public is also part of the celebrations. Starting today, everyone can vote for their favorite innovation among the 10 nominees. The finalist with most public votes will bring home the Sustainia Community Award.
Both winners are announced at the Sustainia Award Ceremony on Dec. 6 in Paris during the COP21. With the newly ratified Sustainable Development Goals and the negotiations for a new binding climate agreement at COP21, it's enough with the talk and all about action—the readily available solutions. These solutions, the real change makers, are already now working in the market and will be needed in a changing world of climate change—no matter the outcome of COP21. The Award Ceremony gathers innovators and performers from around the world to celebrate solutions for a sustainable tomorrow.
Here are the top 10 leading sustainability innovations for 2015:
Buildings Finalist: Archiblox (Australia), Energy-Positive Prefabricated House
More than 15 percent of the world's total energy consumption is used in residential homes. Archiblox has created a prefabricated house with minimal energy usage and environmental footprint that is liveable, accessible, and affordable. The prefabricated modular design makes construction more energy efficient. When in place, the home generates more electricity than it uses. The energy efficiency is achieved with the use of double-glazed windows, solar panels and water-efficient fixtures. Sliding flexible garden walls reduce sunlight infiltration in the summer; in winter, the walls are retracted to achieve a tighter thermal envelope. The structure's small size, 53m 2, also ensures a reduction in electricity consumption, while its open plan maximizes usable area. The prefabricated modules can be flexibly composed, and installation takes just five weeks.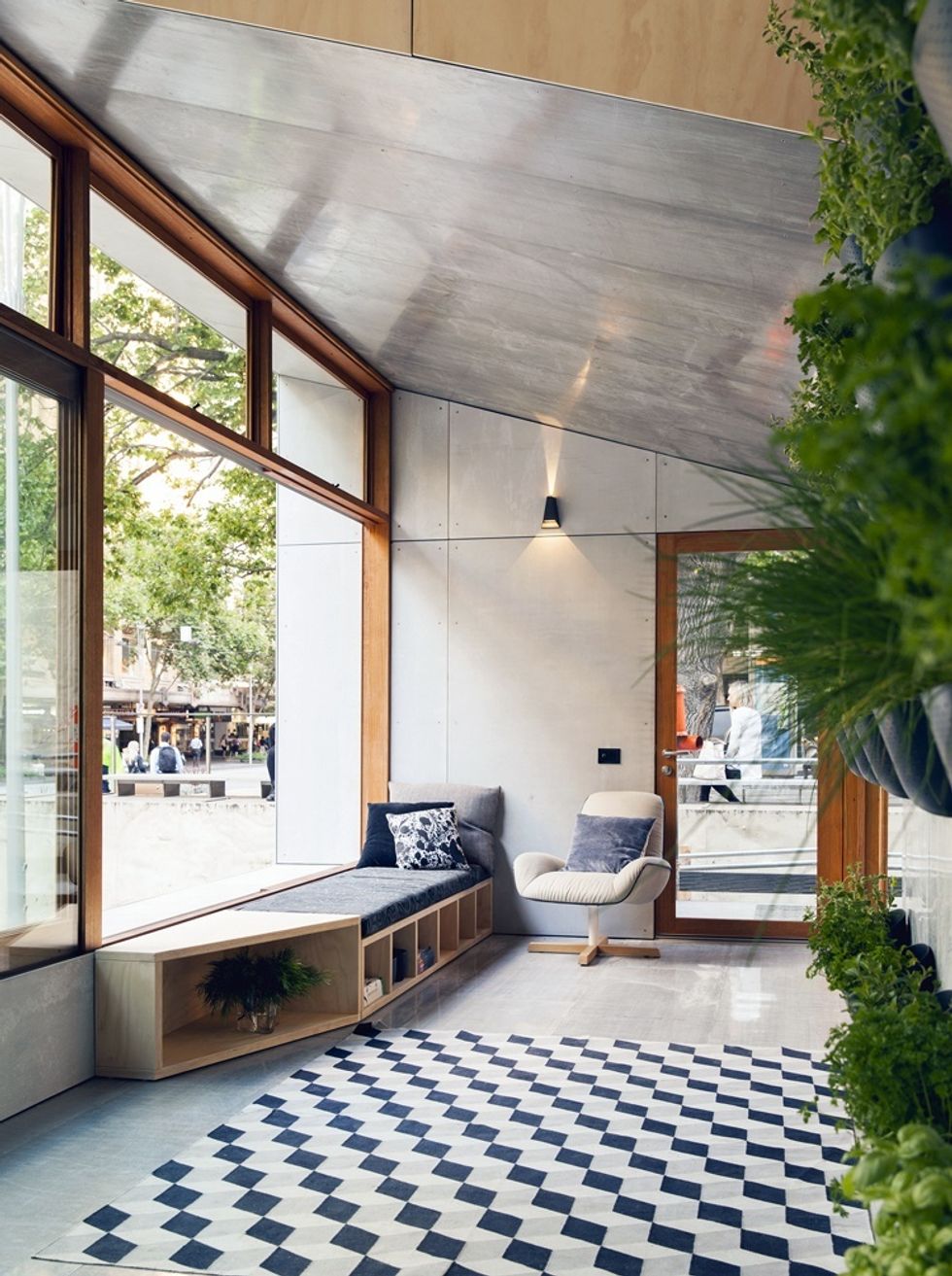 Food Finalist: SunCulture (USA), Solar-Powered Drip Irrigation for Smallholders
More than 80 percent of Kenya experiences low and unpredictable rainfall. Farmers are therefore unable to rely on rain-fed agriculture to meet their subsistence needs. Although diesel and treadle pumps are available in the market, the effectiveness of these technologies is constrained by high fuel costs and labor inefficiencies. Instead, SunCulture's system relies on a renewable energy source and the solar-powered drip irrigation system delivers water directly to crop roots, resulting in yield gains of up to 300 percent and water savings of up to 80 percent, according to the company. Over 250 systems have been installed in Kenya, with a payback period of one three-month growing season based on fuel, fertilizer and labor savings in addition to increased crop yields. To increase access, SunCulture also offers various payment options, including a financing scheme.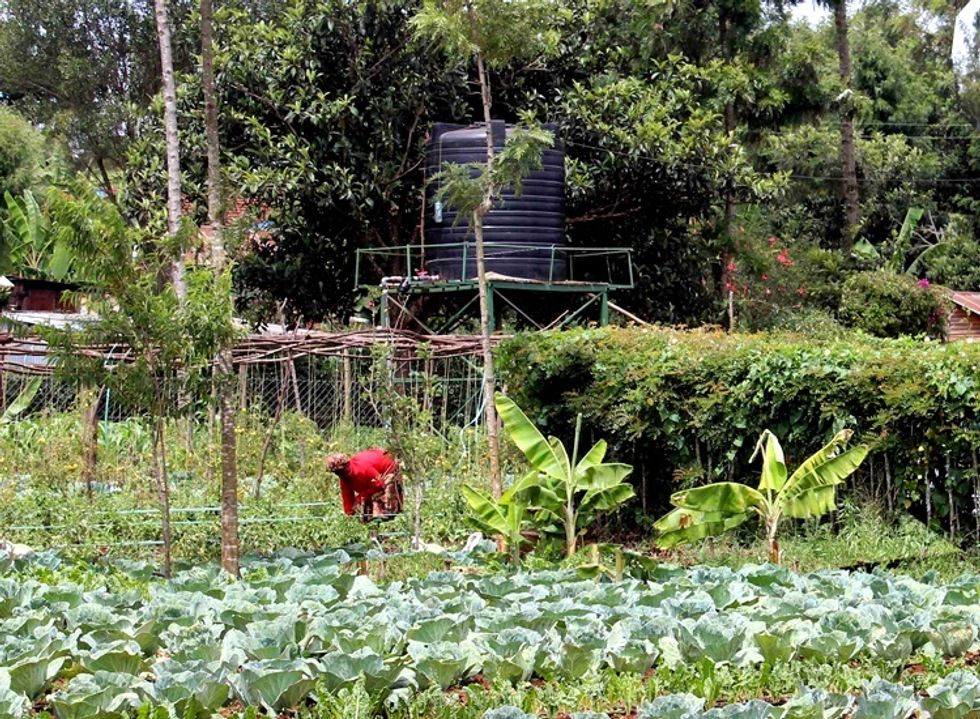 Fashion Finalist: Vigga (Denmark), Leasing Organic Kids' Wear
The standard linear model of clothing consumption is characterized by a use and throw-away behaviour pattern. Kids' wear is no exception, since children outgrow their clothing quickly, thereby forcing parents to take part in highly unsustainable garment consumption. Vigga is a subscription service that enables parents to lease organic children's wear saving time, money, and resources. The carbon footprint of a fabric's lifecycle has been estimated to be 12.5 kg of CO2 per kg of fabric. By having a circular business model for leasing out clothes, Vigga reduces the need for new clothes and at the same time offers sustainable kids' wear at a competitive price. A Danish family can save up to $2,100 the first year of parenting by subscribing to Vigga instead of buying the baby clothes from new.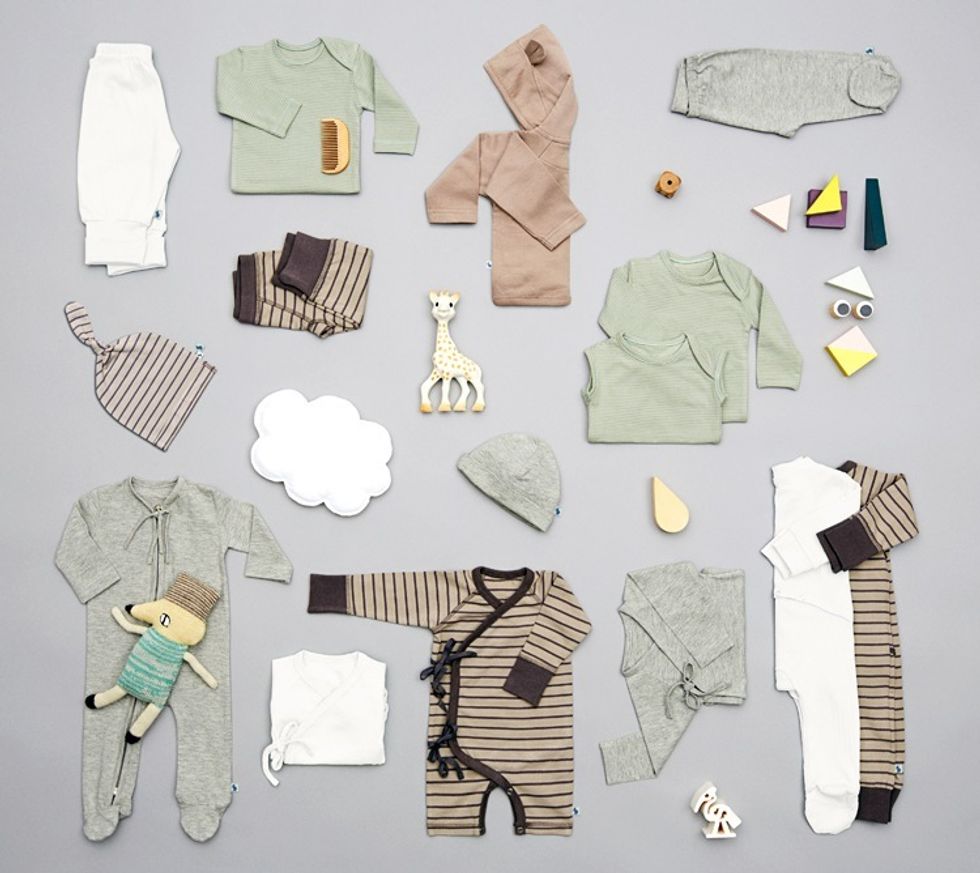 Transportation Finalist: Corporation of Chennai, Institute for Transportation & Development Policy and Chennai City Connect Foundation (India), Designing Streets for Walking and Biking
With more than 10,000 traffic crashes reported every year, Chennai has one of the highest rates of road deaths in India. In June 2012, the city government launched the Chennai Street Design Project to address this problem. This project aims to reclaim the city's streets for pedestrians and cyclists by prioritizing modes of transport other than private automobiles. The policy requires at least 60 percent of the city's transport budget be allocated to constructing and maintaining infrastructure for nonmotorized transit. This includes widening sidewalks, building safe bicycle infrastructure, better managing intersections, and even implementing street furniture. By 2018, the city aims to have built safe and continuous footpaths on at least 80 percent of all streets, increase the share of walking and cycling trips to over 40%, and, most significantly, eliminate pedestrian and cyclist deaths.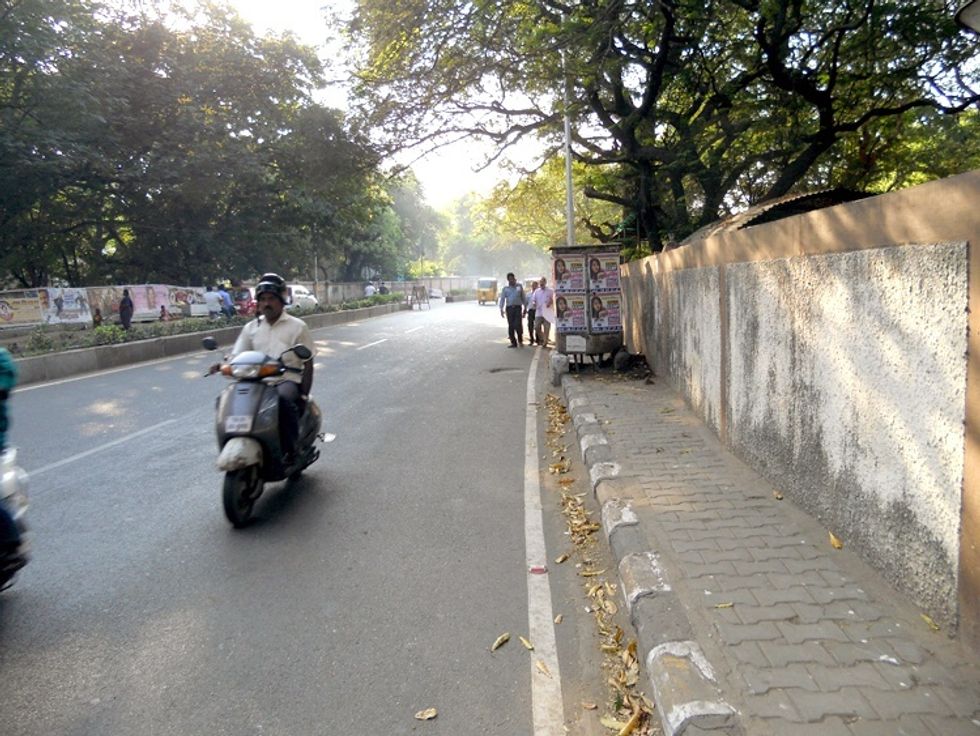 IT Finalist: Mapdwell, Massachusetts Institute of Technology (USA), 3D Solar Potential Mapping Tool
Solar power is an abundant clean natural energy resource. Yet, in the U.S., less than 1 percent of electricity production is solar power. Built upon technology developed by Mapdwell, the company creates detailed 3D solar models of entire cities, complete with building geometry and tree foliage. The tool crunches vast datasets and complex 3D data to visualize rooftop solar potential across communities for every hour of every day, based on historical weather data. End users in the mapped cities and communities simply type in their address to access detailed information for their property and the costs and benefits for going solar. They can then custom build a solar system based on how much they want to spend, how much electricity they want to generate, and other priorities. The tool is designed to provide everyone with the facts to support solar adoption, based on a powerful and scalable platform that allows any community to discover their untapped solar resources.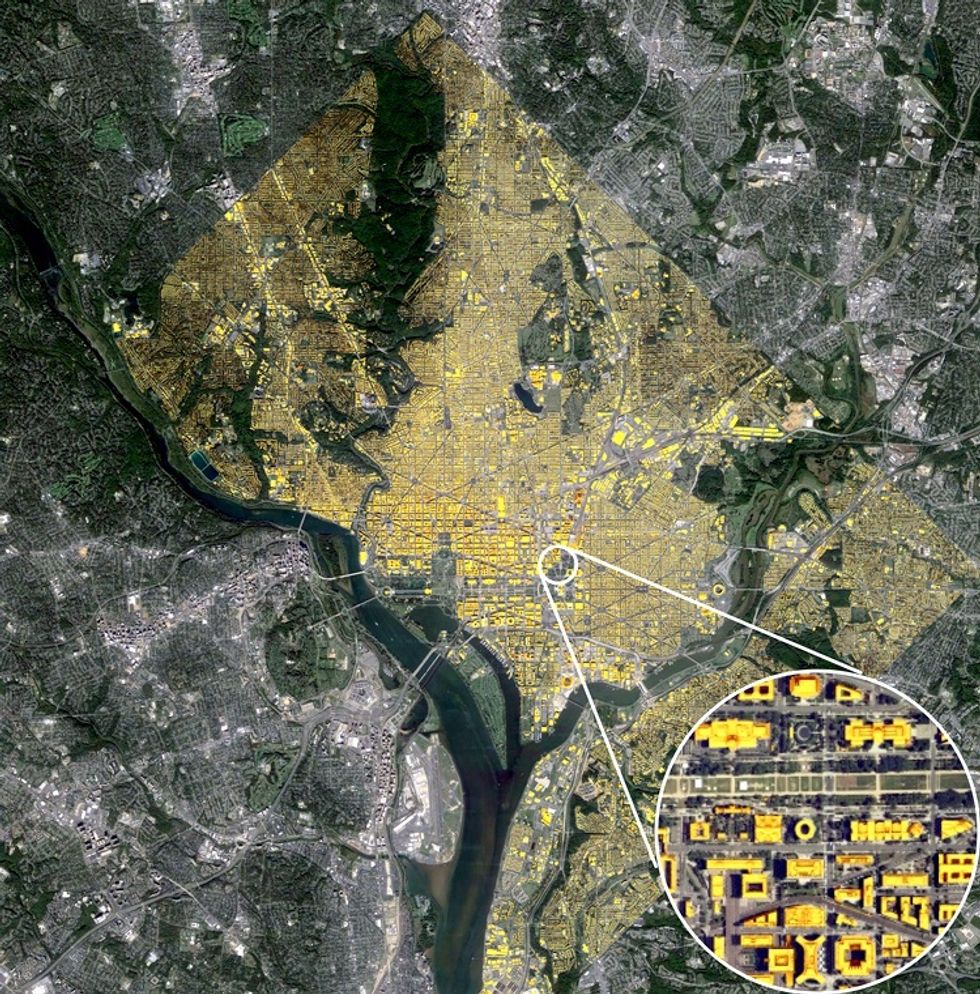 Education Finalist: Seoul Metropolitan Government (South Korea), Citizen Engagement for Voluntary Behavior Change
Seoul's Eco-Mileage System is a citizen participation project that rewards households and commercial buildings with refunds based on reductions in greenhouse gas emissions.With buildings and households accounting for 68.5 percent of Seoul's greenhouse gas emissions, in 2009 the Seoul Metropolitan Government decided to incentivize voluntary energy conservation measures. Within a few years, this system has been successful in both reducing emissions and engaging citizens. By means of this Eco-Mileage program, households and businesses in Seoul receive financial rewards for reducing their electricity, water, gas, or district heating consumption by at least 10% compared to the previous two years. Participants are able to track their progress via an online platform, which provides energy conservation tips. Energy consultants are also available to provide tailored advice. According to the solution, around 1.46 million tons of CO2 emissions have been avoided since the program was founded.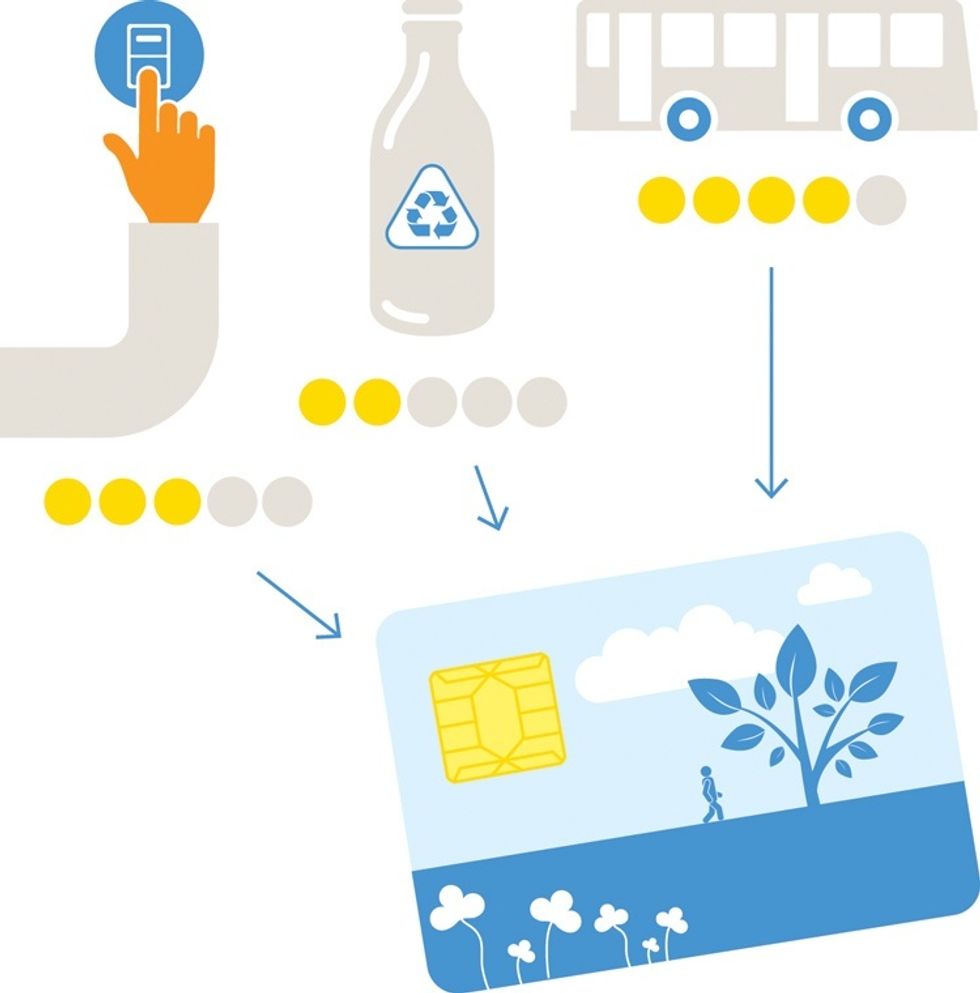 Energy Finalist: Mobisol (Germany), Micro-Financed Off Grid Solar Power
The electrification rate in rural Africa is around 15 percent to 20 percent. These households thus rely on noxious kerosene for lighting and diesel generators for appliances. Mobisol's solution provides reliable solar electricity paid for via a mobile payment system enabling users to power devices such as lights, phones, radio, and TV in off-grid areas without environmental damage. The solar home systems are connected to a battery, and the excess electricity produced can be used to run businesses such as mobile phone charging services and barbershops, which generate extra income and benefit the local economy. Mobisol systems come with an extended warranty and a full service package for three years, including free maintenance. Through an integrated GSM modem, technical data are tracked and monitored in a Web-based interface, enabling technicians to identify problems and make repairs within 48 hours.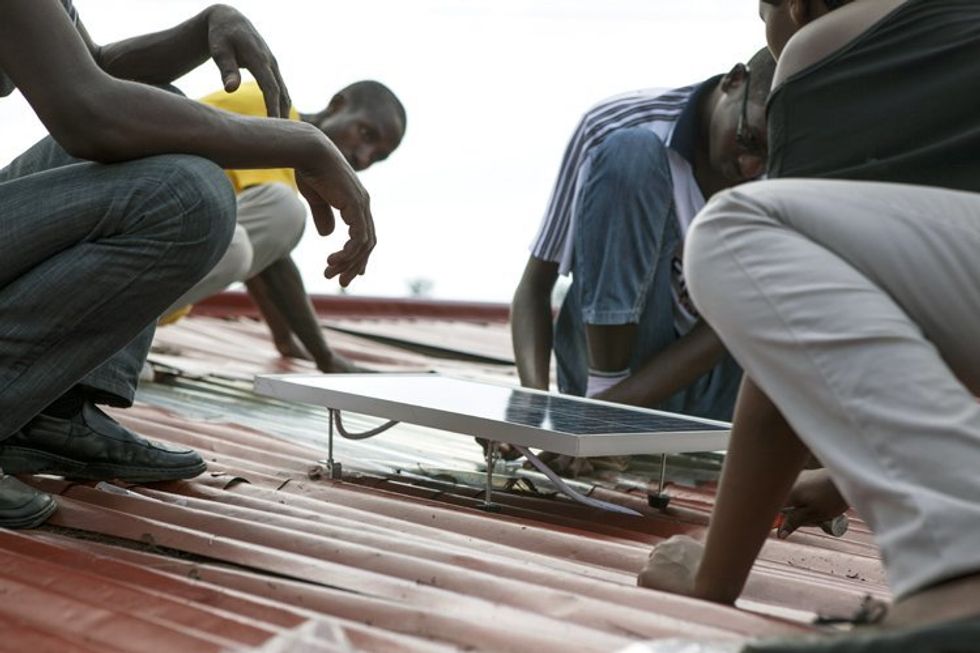 Health Finalist: Solar Ear (Brazil), Solar-Powered Hearing Aids with Open Source Design
Solar Ear is a social business that manufactures, assembles, and distributes digital hearing aids with solar battery chargers based on a technology that is shared freely. The batteries, costing only $0.50 more than disposable alternatives, last up to three years as opposed to approximately one week. They are also compatible with 95 percent of hearing aids on the market, greatly reducing reliance on expensive and polluting zinc-air batteries. The World Health Organization estimates that 360 million people suffer from hearing loss globally. In developing countries, approximately 32 million hearing aids are needed annually, yet only around 750,000 are provided. Solar Ear's approach is designed to meet this gap in supply, as it shares its technology, business model, and program protocols for free to like-minded social businesses. It is also developing a smartphone app designed to make screening accessible to millions.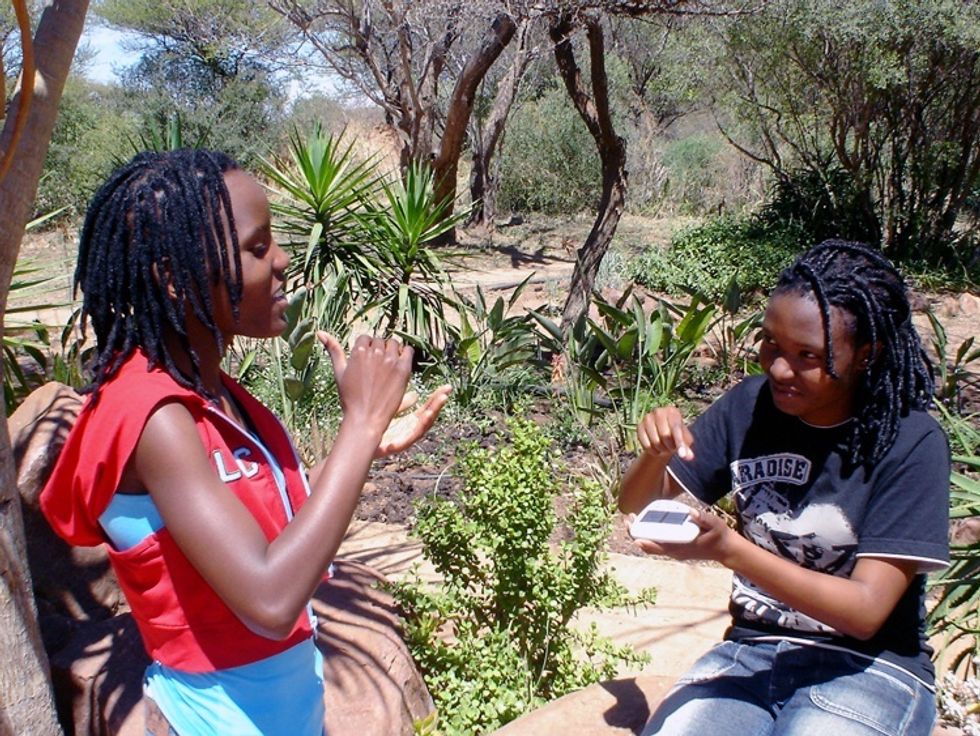 Cities Finalist: City of Johannesburg (South Africa), Green Bonds Finance City Climate Action
The city of Johannesburg has issued green bonds that finance investments for projects mitigating climate change via renewable energy and sustainable urban infrastructure. Johannesburg's green bonds are worth approximately $143 million, and will help fill gaps in much-needed development finance for climate-friendly city projects. One of the city council's green programs includes the installation of 43,000 solar water heaters that will collectively save the equivalent of 22.5 gigawatthours of electricity a year. Green bonds have taken off over the past year as a new source of funding, with great potential to drive sustainable developments. According to the World Bank, 2014 was a record year for the green bond market, which more than tripled compared to the year before and reached more than $35 billion in new issuances. The City of Johannesburg experienced great interest from investors as the bond auction in 2014 was 150 percent oversubscribed.
Resources Finalist: Plastic Bank (Canada), Turning Plastic Waste into a Currency
Plastic pollution is a growing problem with as much as 12.7 million tons of plastic washing into the ocean each year and littering beaches across the globe. Rather than viewing it as garbage, Plastic Bank empowers local communities by offering them the chance to collect this waste, bring it to a Plastic Bank facility where it can be recycled and repurposed, and receive necessary goods and tools in exchange. The company also offers collectors access to 3D printers, enabling them to create goods for themselves and their community, and become small-scale entrepreneurs by selling items they've created. Plastic Bank also encourages businesses to take part in this initiative by buying Social Plastic—the recycled material from the company's facilities. In doing so, Plastic Bank not only empowers disadvantaged communities to recycle their local waste and improve their livelihoods, but also encourages corporations to become more conscious of ethical plastic sourcing.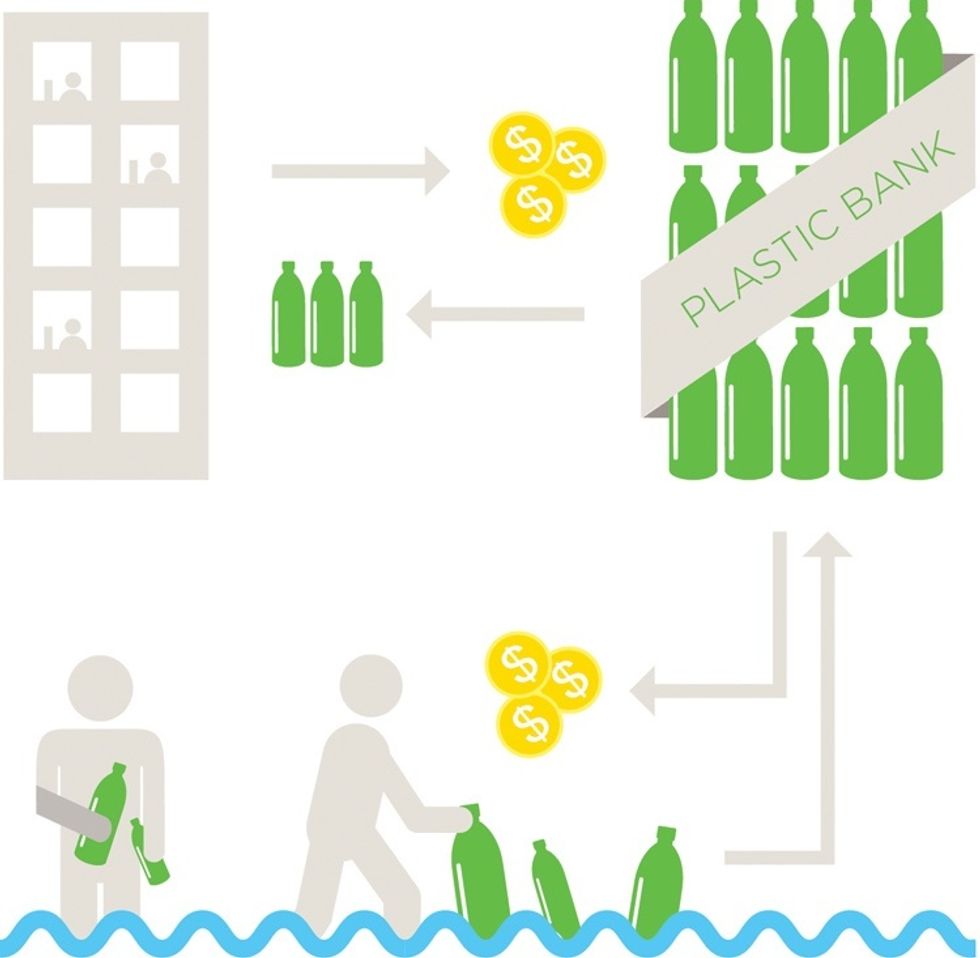 YOU MIGHT ALSO LIKE
Larry David as Bernie Sanders on Saturday Night Live: 'We Need a Revolution'
Real Climate Action Starts With What's on Your Plate
10 Greenest Cities in the World
EcoWatch Daily Newsletter