This website uses cookies to ensure you get the best experience while browsing it. By clicking 'Got It' you're accepting these terms.


The best of EcoWatch, right in your inbox. Sign up for our email newsletter!
10 Foods That Make You Feel Bloated (And 10 That Don't)
Dec. 09, 2015 11:00AM EST
Food
Bloating, it happens to most at one time or another. It is when one's belly feels enlarged or swollen due to gas or digestive issues that can occur after eating. Sixteen percent to 30 percent of people state they experience bloating regularly.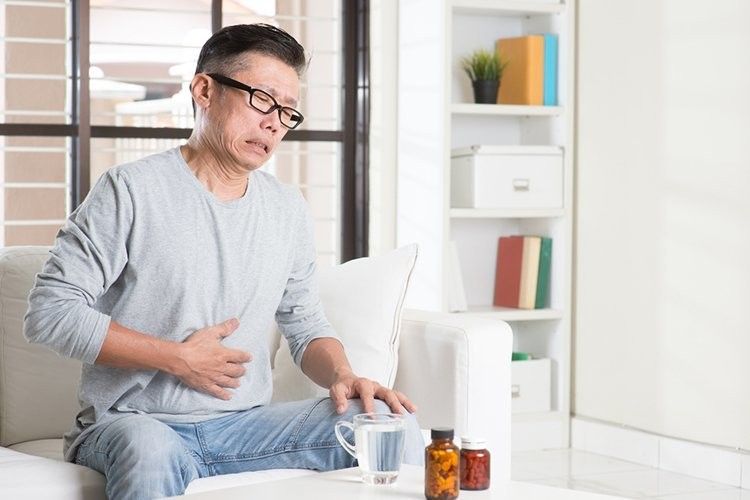 Photo credit: Shutterstock
Sometimes bloating can be a sign of a serious medical condition, but more likely than not, bloating is due to something a person eats. There are many foods that cause bloating and removing them from one's diet will normally fix any bloating issue.
Here is a list of foods that can cause bloating:
1. Beans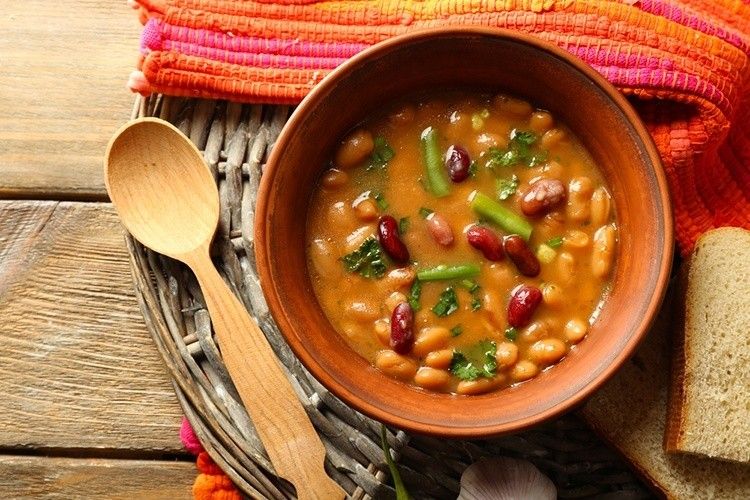 Photo credit: Shutterstock
As most know, beans are a type of legume. They can be high in protein, healthy carbs, fiber and many minerals and vitamins. However, beans also contain sugars called alpha-galactosides, which belong to a group of carbs called FODMAPs.
"FODMAPs (fermentable oligo-, di-, mono-saccharides and polyols) are short-chain carbohydrates that escape digestion and are then fermented by gut bacteria in the colon. Gas is a byproduct of this process." (Eat Local Grown)
For those with irritable bowel syndrome, beans can cause serious bloating issues.
Beans to Eat: Soaking beans before cooking can help and pinto and black beans tend to be easier to digest. One can also replace beans with grains or quinoa.
2. Carbonated Drinks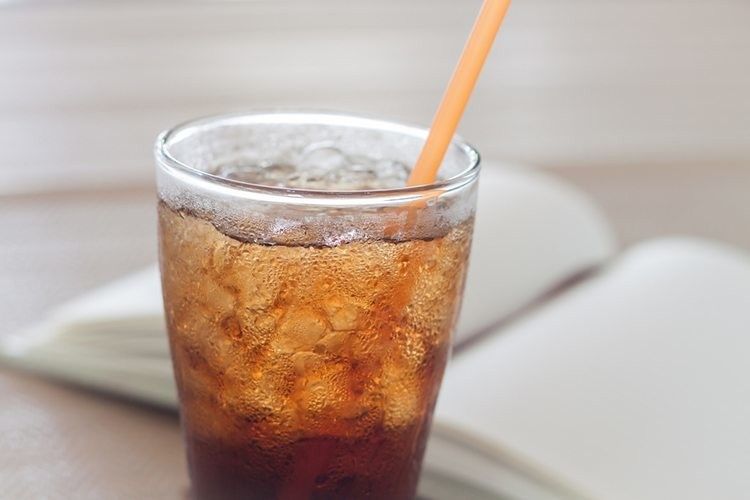 Photo credit: Shutterstock
Carbonated drinks contain carbon dioxide gas which is used to give the beverage that bubbly texture. However, when drinking soda, all that gas can go into the digestive tract and cause bloating or even cramping.
What to Drink: Just drink water. It is so much better for the body than a sugary, artificially colored beverage.
3. Wheat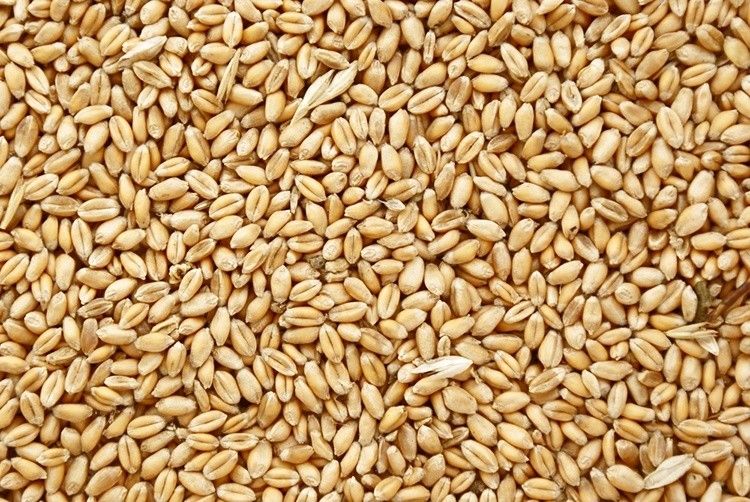 Photo credit: Shutterstock
Wheat has taken some heat in recent years because it contains a bunch of gluten. This is a serious problem for those who suffer from celiac disease or gluten sensitivity. However, wheat is also a major source of FODMAPs, which can cause digestive problems in many people.
If wheat gives a person digestive issues, there is plenty available to replace it with.
Wheat Alternatives: Pure oats, quinoa, buckwheat, almond flour, banana flour and coconut flour are all good substitutes for wheat.
4. Cruciferous Vegetables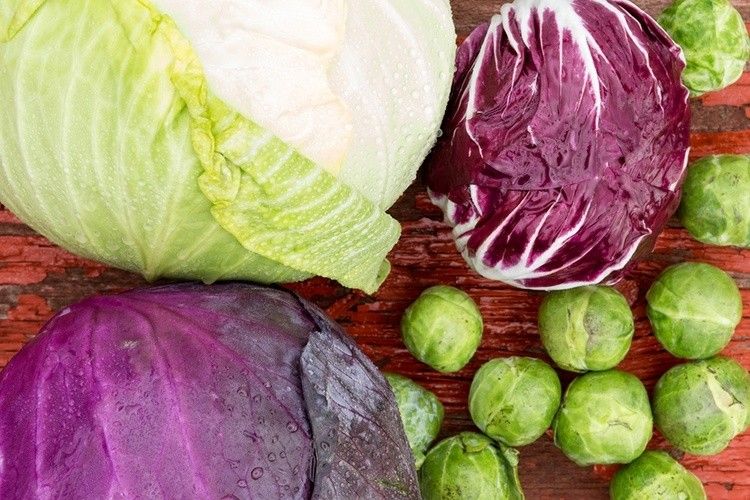 Photo credit: Shutterstock
Cruciferous vegetables include broccoli, cauliflower, cabbage and brussel sprouts to name a few. These are very healthy, containing many essential nutrients like fiber, vitamin C, vitamin K, iron and potassium. However, they also tend to give some people issues with bloating.
But don't worry! There are plenty of vegetables out there that do not create gas.
Vegetables to Eat: Spinach, cucumbers, lettuce, sweet potatoes and zucchini are all great to eat and do not cause bloating.
5. Onions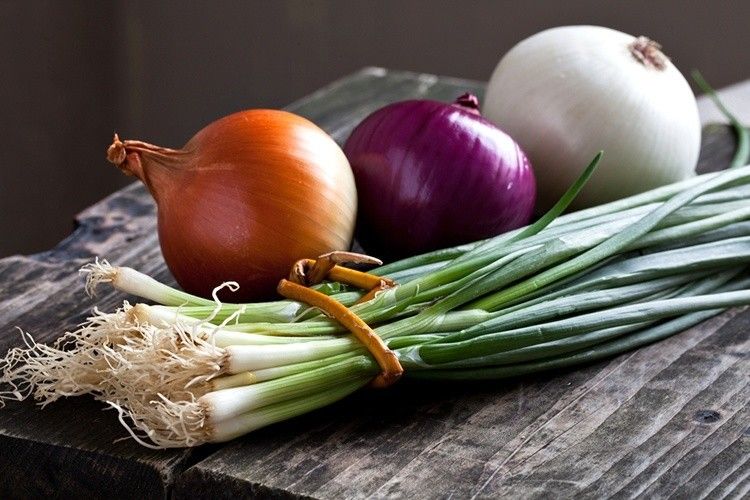 Photo credit: Shutterstock
Onions are a commonly consumed bulb vegetable. It is normally eaten cooked in a dish but can sometimes be found raw on sandwiches or salads.
It is raw onions that give some bloating and gas issues. This is because onions contain fructans which are soluble fibers that can cause bloating.
If cooked onions still gives one issues, there are some alternatives to try.
Onion Alternatives: Give food a punch with herbs and spices and leave the onion out.
6. Barley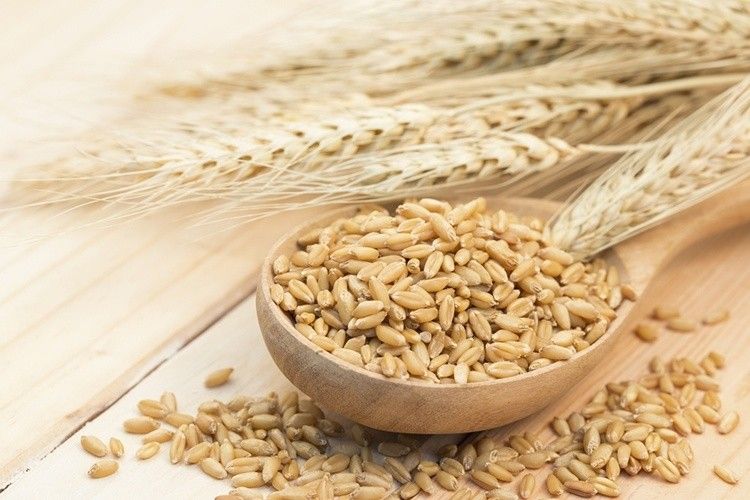 Photo credit: Shutterstock
Barley is a cereal grain that contains loads of fiber and vitamins and minerals like molybdenum, manganese and selenium. It is the fiber and gluten found in barley that can cause bloating and gas.
Barley Alternatives: Refined barley, like pearl or scotch barley, may be tolerated better. Barley can also be replaced with other grains or pseudocereals like oats, brown rice, quinoa or buckwheat.
7. Rye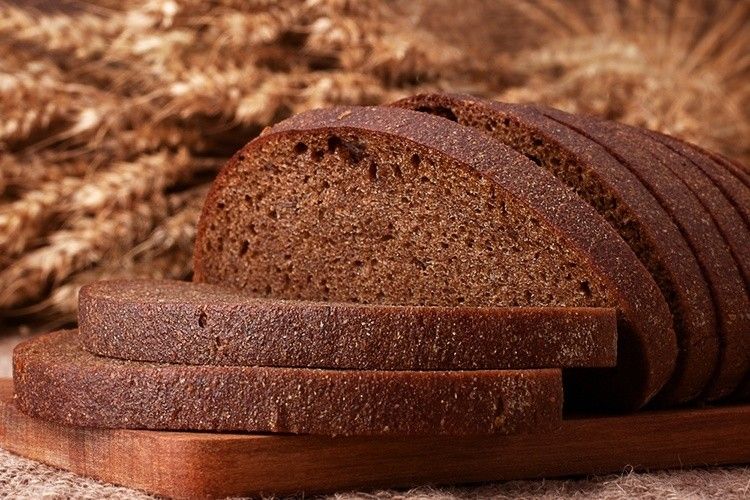 Photo credit: Shutterstock
Rye is another cereal grain that is closely related to both wheat and barley. It contains high amounts of fiber, manganese, phosphorus, copper and B-vitamins. It also contains gluten.
Like with rye, it is the fiber and gluten that can cause bloating.
Rye Alternatives: Other grains including oats, brown rice, buckwheat or quinoa.
8. Dairy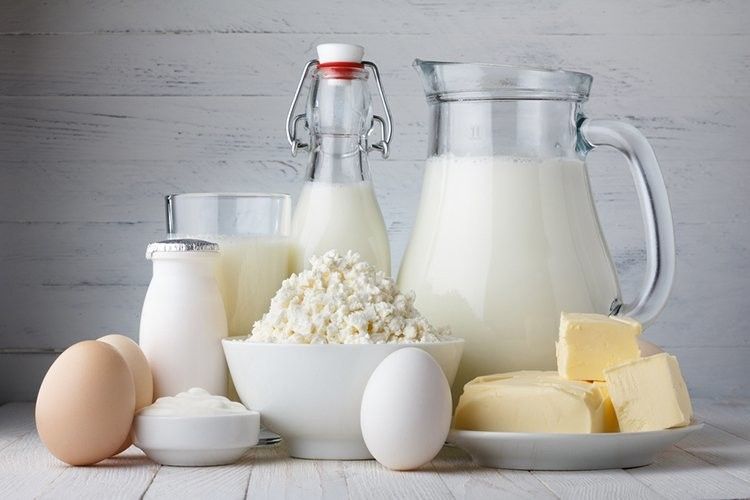 Photo credit: Shutterstock
Dairy products include milk, cheese, yogurt and butter to name a few. They are well loved but about 75 percent of the public can't process them. The issue is a sugar found in dairy called lactose and people who can't processes it have lactose intolerance. This causes bloating and gas.
Dairy Alternatives: Coconut, almond, soy or rice milk are good alternatives to dairy. Coconut milk is tops on my list.
9. Garlic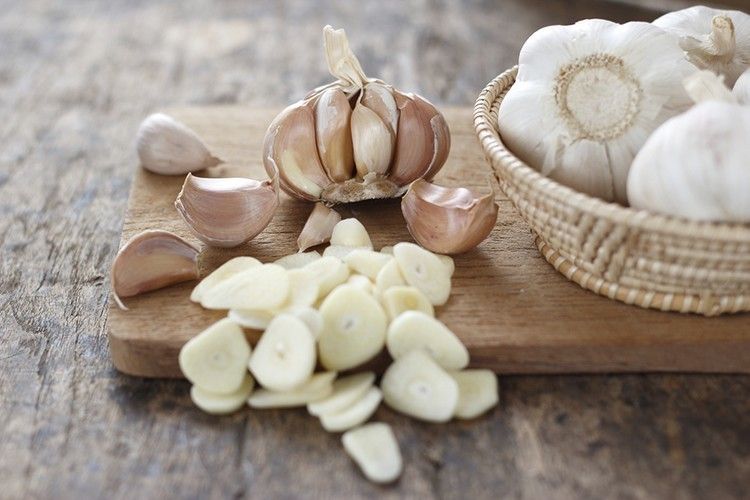 Photo credit: Shutterstock
Garlic is fantastic in food and as a health remedy. I personally love garlic and will eat it raw. However, like with onions, the fructans in garlic can give some digestive issues. Cooking the garlic will reduce the body's reaction to it, but that will not work for everyone.
Garlic Alternatives: Herbs and spices in your cooking, such as thyme, parsley, chives or basil will help food taste almost as good.
10. Beer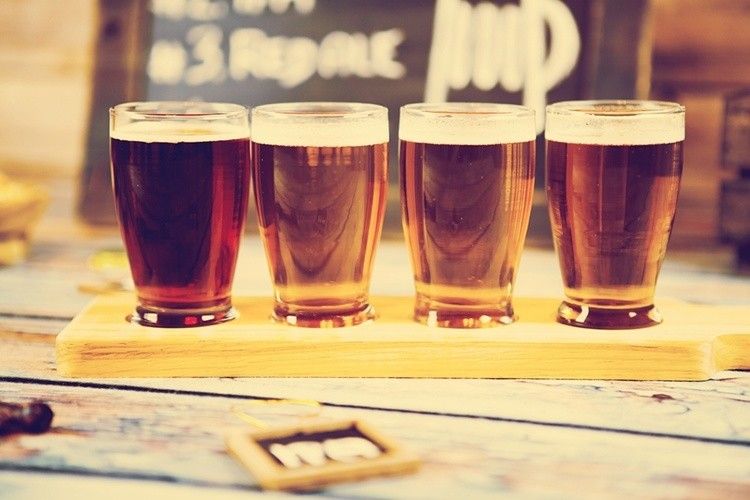 Photo credit: Shutterstock
Yes. It is true that beer will cause bloating. It is actually a double threat. Beer is carbonated and contains fermentable carbs like barley, maize, wheat and rice, along with some yeast and water. The carbonation and grains work together to create one big digestive problem. Beer also has gluten.
What to Drink: Again, water is the way to go. If one must drink beer, only in moderation.
If cutting these foods from one's diet has not reduced bloating, it is time to consult with a doctor. As we stated in the beginning of the article, bloating could be a sign of a serious medical condition.
YOU MIGHT ALSO LIKE
How Aspartame Effects the Brain
How Probiotics Can Help You Lose Weight
3 Omega-3 Fatty Acids That Should Be Part of Your Diet
EcoWatch Daily Newsletter
Tim P. Whitby / 21st Century Fox / Getty Images
The beauty products we put on our skin can have important consequences for our health. Just this March, the U.S. Food and Drug Administration (FDA) warned that some Claire's cosmetics had tested positive for asbestos. But the FDA could only issue a warning, not a recall, because current law does not empower the agency to do so.
Michelle Pfeiffer wants to change that.
The actress and Environmental Working Group (EWG) board member was spotted on Capitol Hill Thursday lobbying lawmakers on behalf of a bill that would increase oversight of the cosmetics industry, The Washington Post reported.
By Collin Rees
We know that people power can stop dangerous fossil fuel projects like the proposed Line 3 tar sands oil pipeline in Minnesota, because we've proved it over and over again — and recently we've had two more big wins.

Scientists released a study showing that a million species are at risk for extinction, but it was largely ignored by the corporate news media. Danny Perez Photography / Flickr / CC
By Julia Conley
Scientists at the United Nations' intergovernmental body focusing on biodiversity sounded alarms earlier this month with its report on the looming potential extinction of one million species — but few heard their calls, according to a German newspaper report.
DoneGood
By Cullen Schwarz
Ethical shopping is a somewhat new phenomenon. We're far more familiar with the "tried and tested" methods of doing good, like donating our money or time.
Pixabay
Summer is fast approaching, which means it's time to stock up on sunscreen to ward off the harmful effects of sun exposure. Not all sunscreens are created equally, however.
Mark Wallheiser / Getty Images
The climate crisis is a major concern for American voters with nearly 40 percent reporting the issue will help determine how they cast their ballots in the upcoming 2020 presidential election, according to a report compiled by the Yale Program on Climate Change Communication.
Of more than 1,000 registered voters surveyed on global warming, climate and energy policies, as well as personal and collective action, 38 percent said that a candidate's position on climate change is "very important" when it comes to determining who will win their vote. Overall, democratic candidates are under more pressure to provide green solutions as part of their campaign promises with 64 percent of Democrat voters saying they prioritize the issue compared with just 34 percent of Independents and 12 percent of Republicans.
Flooding in Winfield, Missouri this month. Jonathan Rehg / Getty Images
President Donald Trump has agreed to sign a $19.1 billion disaster relief bill that will help Americans still recovering from the flooding, hurricanes and wildfires that have devastated parts of the country in the past two years. Senate Republicans said they struck a deal with the president to approve the measure, despite the fact that it did not include the funding he wanted for the U.S.-Mexican border, CNN reported.
"The U.S. Senate has just approved a 19 Billion Dollar Disaster Relief Bill, with my total approval. Great!" the president tweeted Thursday.
Reed Hoffmann / Getty Images
Violent tornadoes tore through Missouri Wednesday night, killing three and causing "extensive damage" to the state's capital of Jefferson City, The New York Times reported.
"There was a lot of devastation throughout the state," Governor Mike Parson said at a Thursday morning press conference, as NPR reported. "We were very fortunate last night that we didn't have more injuries than what we had, and we didn't have more fatalities across the state. But three is too many."