10 Foods That Could Disappear Because of Climate Change
Dec. 26, 2015 12:54PM EST
Climate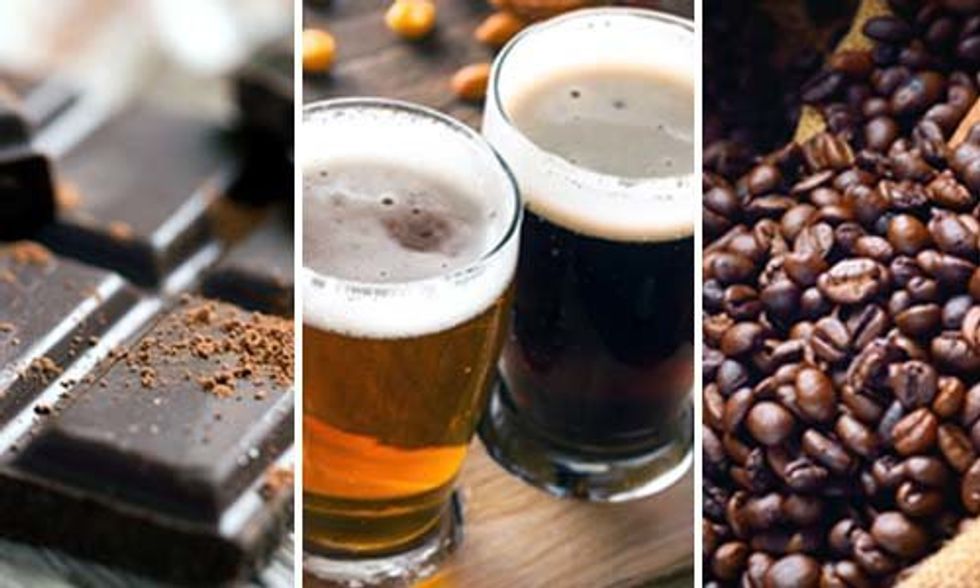 7. Coffee
Coffee is ubiquitous. Around 8.5 million metric tons of coffee are grown in 60 countries on nearly every continent. Half a trillion tons of java are consumed every year. But people around the globe may have to find another stimulating beverage to start their day. In recent years, a deadly plant fungus called coffee rust has swept across Central America, cutting coffee production and seriously impacting local economies. Experts believe that the spread of the disease has been driven by higher temperatures brought on by climate change.
Coffee plantations around the world are dealing with increased incidences of fungi and invasive species due to higher temperatures. Coffee bean farms on the Kona coast of the Big Island in Hawaii are being ravaged by an insect called the coffee berry borer, which scientists say is "expected to become an even greater threat" due to climate change. And in Africa, scientists predict that the number of coffee-growing regions will decrease between 65 to 100 percentas the surface temperature increases. Actor Jim Carrey once said, "I wake up some mornings and sit and have my coffee and look out at my beautiful garden, and I go, 'Remember how good this is. Because you can lose it.'" He probably wasn't referring to climate change, but he might as well have been.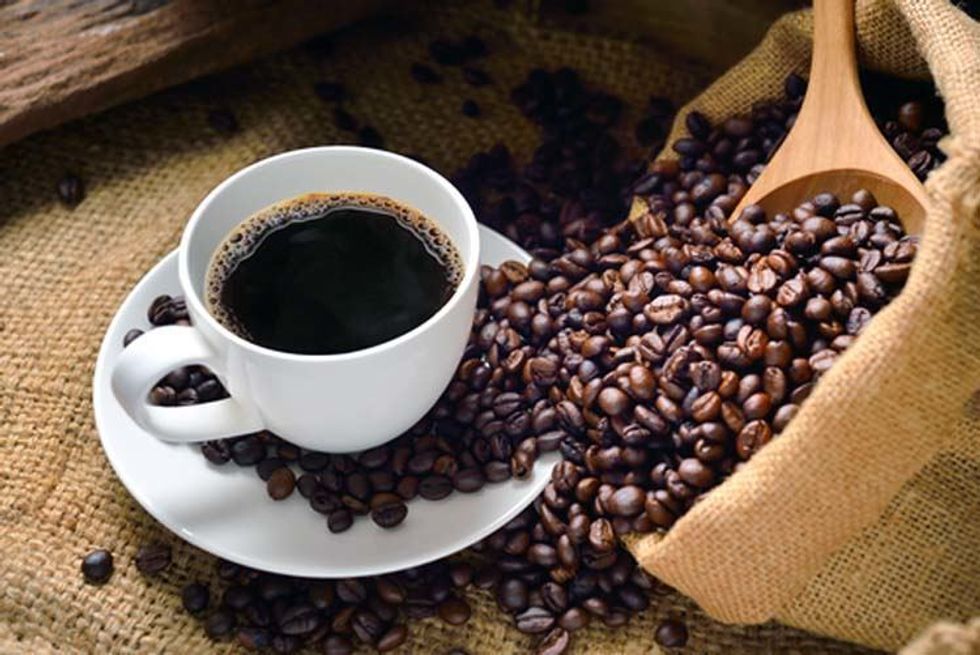 menic181 / Shutterstock.com
8. Peanut Butter
Billy Joel once quipped, "A peanut butter and jelly sandwich is better than bad sex." Indeed, there are few things as immediately satisfying as a good PB&J. If you grew up in the U.S., you probably ate your share as a kid. But this simple and classic sammy could become a museum piece with climate change on track to push a number of wild relatives of plants, including the peanut, to extinction, according to a 2007 study.
Andy Jarvis, an agricultural geographer who led the study, said that flora like the peanut are more threatened by global warming since they grow mainly in flat areas; farmers would need to migrate significant distances to find cooler climates and that is not always possible. He points out the importance of maintaining seed banks to guard against the effects of climate change. "There is an urgent need to collect and store the seeds of wild relatives in crop diversity collections before they disappear," he said. His call to action could be summed up neatly: Save the PB&J!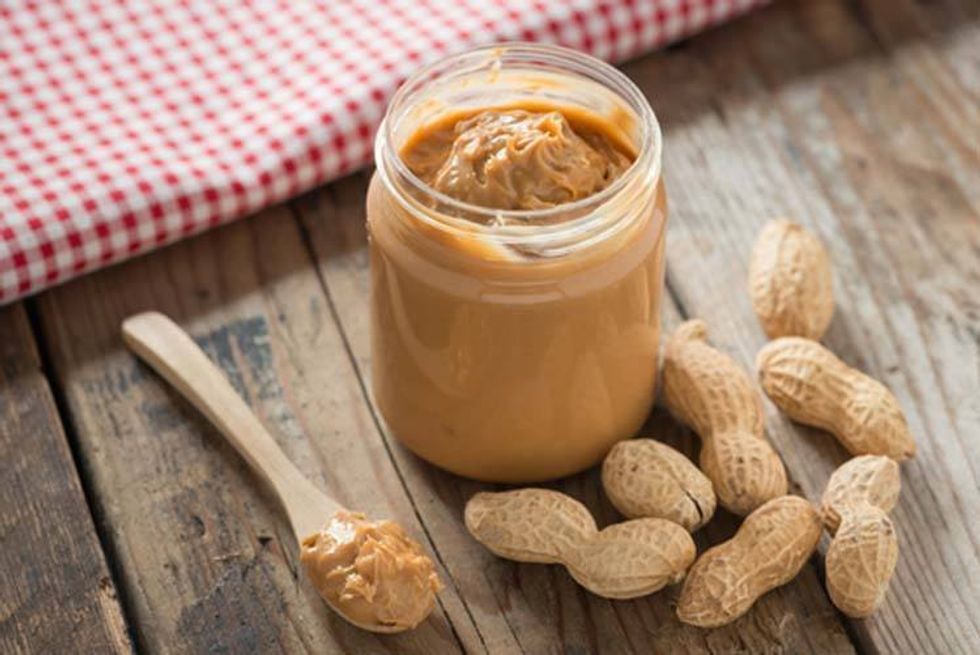 inewsfoto / Shutterstock.com
9. Wine
If we don't keep the increase of the global surface temperature to a maximum of 2°C (some say 1.5°C) to prevent the worst impacts of climate change, fermented grape juice from traditional winemaking regions could one day become a thing of the past. Grapevines are extremely sensitive to their surrounding environment: The variation in yield from season to season is more than 32 percent. And with temperatures steadily increasing, viniculture around the world is changing. Changes are already afoot in France, one of the largest wine producers in the world.
"Extreme weather is becoming more common in all of France's wine-growing regions," writes Ullrich Fichtner in Der Spiegel. "Heavy rains and hailstorms frequently come on the heels of summer heat waves and dry periods. Winters and nighttime temperatures are so mild that the plants are never able to rest. Few winegrowers continue to deny these tangible phenomena." The famous wine appellation Châteauneuf-du-Pape is a striking example. As temperatures rise in the southern Rhône region, the harvest dates for this heavy wine have moved from October to early September. Philippe Guigal, one of the leading winemakers in the Rhône Valley, said that in the area where Châteauneuf-du-Pape grapes are grown, "the problems are getting really serious."
But as climate change disrupts traditional winemaking regions worldwide, it will also create new ones, like Montana and China.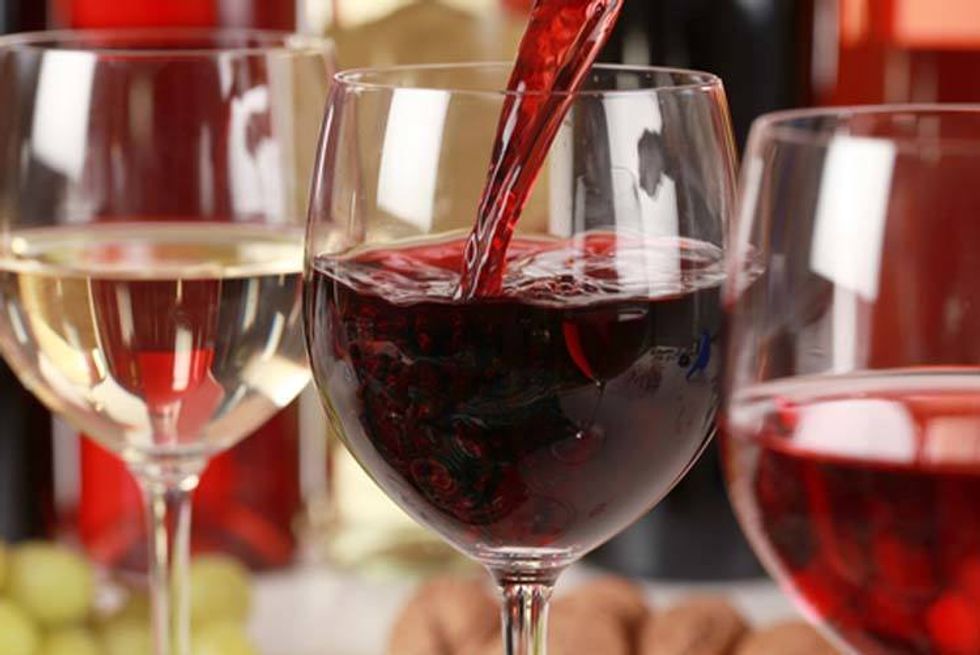 Markus Mainka / Shutterstock.com
10. French Fries
Who doesn't like french fries? Scratch that. Who doesn't love french fries? But we may need to think about a different side to go with basically everything. In January, Vice News published a story with a very disturbing headline: "Climate Change Might Be the Greatest Threat to Potato Cultivation in 8,000 Years." In Peru, home to thousands of potato species as well as the International Potato Center (CIP), based in Lima, potato farmers are being forced to move to higher altitudes due to rising surface temperatures. But even the Andes don't rise forever. "I estimate that in 40 years there will be nowhere left to plant potatoes [in Peru's highlands]," said Rene Gómez, curator of the CIP germplasm bank.
Brent Hofacker / Shutterstock
Of course, french fries aren't the only thing the potato has given to the world. We could also lose such starchy staples as potato chips, baked potatoes, mashed potatoes, potato salad, home fries and hash browns. Many cultures across the globe would lose popular potato-based regional dishes, such as aloo gobi (India), boxty (Ireland), cottage pie (United Kingdom), gamjajeon (South Korea), gnocchi (Italy), gratin (France), knishes (Eastern Europe), patatas bravas (Spain), kroppkaka (Sweden) and massaman curry (Thailand), to name a few. In terms of human consumption, the potato is the world's third most important food crop after rice and wheat. More than a billion people worldwide eat potato, and global total potato production exceeds 300 million metric tons.
Food may be one of the most apparent and immediate ways many of us will feel the impact of climate change. "The general story is that agriculture is sensitive," said David Lobell, deputy director of the Center on Food Security and the Environment at Stanford University. "It's not the end of the world, but it will be a big enough deal to be worth our concern."
We certainly don't need another reason to fight climate change. But a good one would be to save some of our favorite—and the world's most important—foods from extinction.
EcoWatch Daily Newsletter
Related Articles from EcoWatch
Recent Stories from EcoWatch