10 Foods That Could Disappear Because of Climate Change
Dec. 26, 2015 12:54PM EST
Climate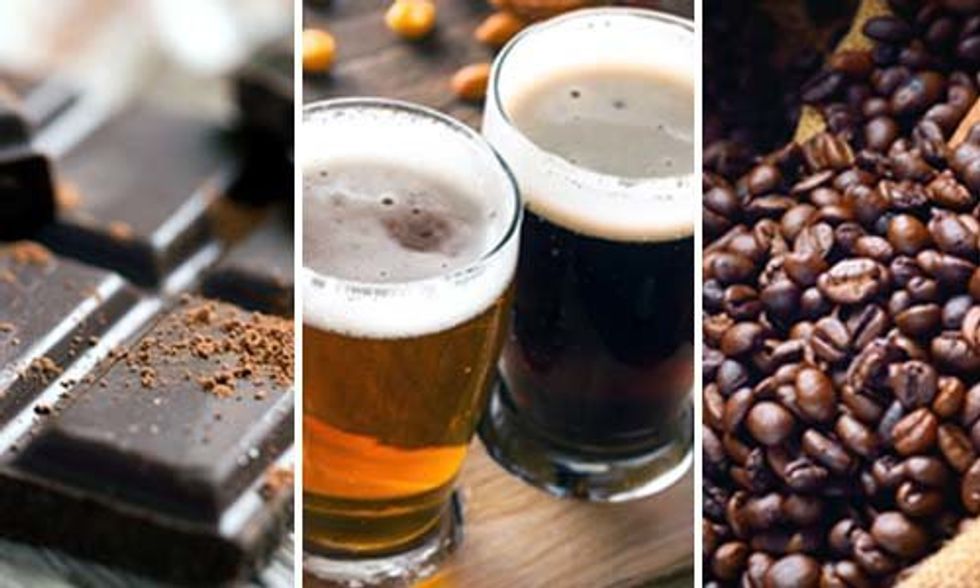 4. Rice and Beans
The late comedian/philosopher Bill Hicks once said, "The American dream is a crock. Stop wanting everything. Everyone should wear jeans and have three T-shirts, eat rice and beans." He didn't live long enough to find out that climate change could threaten the ability to follow his wise suggestion. It's hard to overstate the importance of rice to world. It is a food staple for almost half of the world's population. But climate change could significantly impact rice yields in this century.
According to a 2005 report by the Food and Agriculture Organization of the United Nations, "temperature increases, rising seas and changes in rainfall patterns and distribution expected as a result of global climate change could lead to substantial modifications in land and water resources for rice production as well as in the productivity of rice crops grown in different parts of the world." A 2005 report by the United States Department of Agriculture found that the viability of rice-growing land in tropical areas could decline by more than 50 percent during the next century.
Beans feed the majority of the human population in Latin America and much of Africa and are a part of the daily diet of more than 400 million people across the developing world. But beans may also experience declines due to a warming world. According to a report the International Center for Tropical Agriculture (CIAT), higher temperatures could reduce bean yields by as much as 25 percent. "Beans are highly sensitive to heat, and the varieties that farmers currently grow do not yield well under night temperatures over 18 or 19 degrees Centigrade," writes Nathan Russell of CIAT. "Higher temperatures drastically reduce seed fertility, leading to lower grain yields and quality." Thankfully, CIAT scientists have identified about 30 "elite" bean lines that have demonstrated tolerance to temperatures 4°C higher than the crop's normal "comfort zone."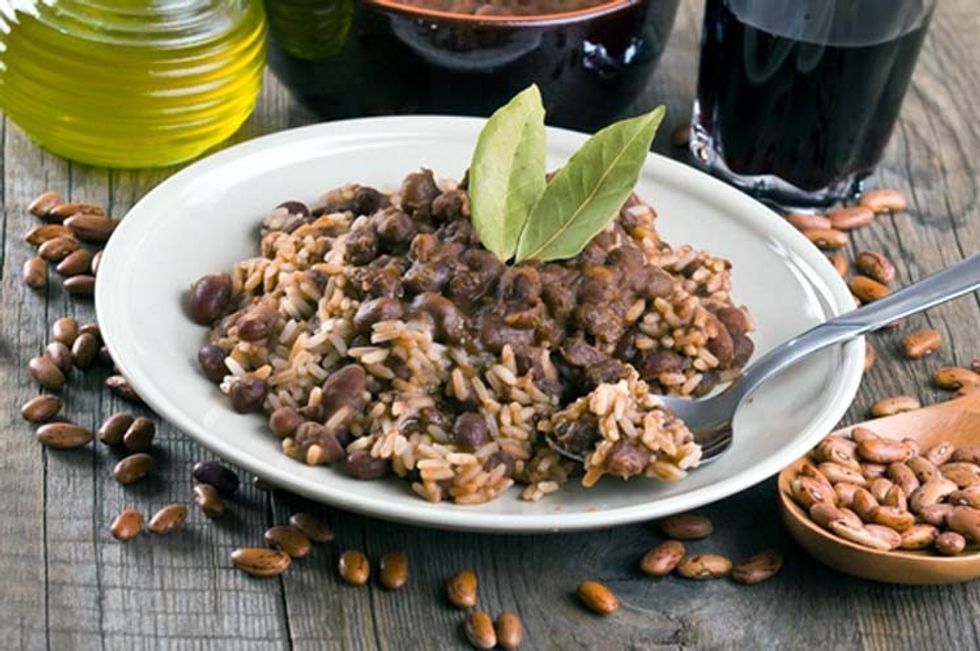 Mi.Ti. / Shutterstock
5. Seafood
One of the most dramatic effects of climate change is ocean acidification, a decrease in the pH, or the hydrogen ion concentration, of the Earth's oceans, making the water more acidic. This is caused by the ocean absorbing more carbon dioxide from the atmosphere—carbon we are spewing by burning fossil fuel and mowing down forests. This decrease in pH makes it harder for organisms like corals, crustaceans like lobsters, crabs and shrimp, and molluscs like clams, oysters, snails, mussels and scallops to form the calcium-based shells and exoskeletons they need to survive. Scientists at the Ocean Acidification Research Center of the University of Alaska Fairbanks have warned that shellfish farmers off the Alaska coast may need to start modifying the sea water in their hatcheries as they expect "significant effects" from acidification by 2040.
Scientists also believe that pink salmon, the most abundant of the Pacific salmon species, will be one of the primary victims of climate change, since the fish cannot survive the increasingly acidic waters. In a recent study, scientists at the University of British Columbia in Vancouver and MacEwan University in Edmonton reared pink salmon in the lab under water acidity levels expected at the end of this century. They found that when the fish reached the age at which they would migrate to the sea, their ability to use oxygen in their muscles was significantly decreased. This means their future wild brethren will face difficulties locating food and evading predators.
Ocean acidification isn't the only climate-related threat to fish. According to a study conducted by a team of Australian scientists, higher temperatures will increase the toxicity of common pesticides and industrial contaminants such as endosulfan, an insecticide, and phenol, an organic compound used to produce plastics and a variety of pharmaceuticals, which threatens the survival of a wide array of freshwater species such as trout, perch and carp.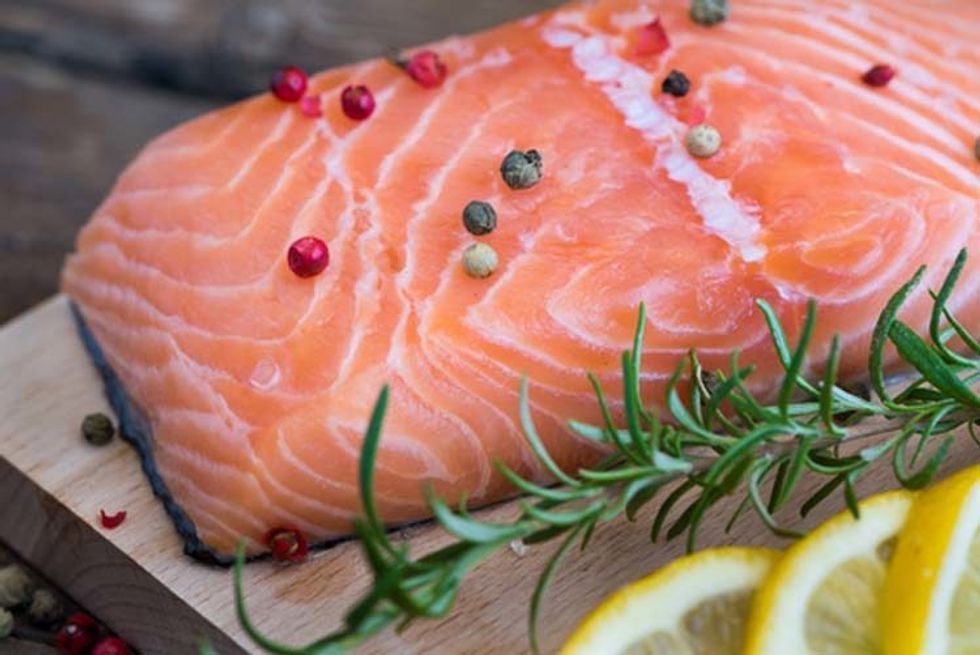 Kayo / Shutterstock
6. Chocolate
"Everywhere in the world there are tensions—economic, political, religious," said French chef Alain Ducasse in a 2013 interview with the Wall Street Journal. "So we need chocolate." Who among us can disagree? An estimated one billion people around the world eat chocolate every day. The average American consumes 12 pounds of the sweet stuff every year. But the topography of Ghana, Ivory Coast, and Côte d'Ivoire, where more than half of the world's chocolate is sourced in the form of the cocoa bean, will be so different by 2050 that production will be seriously impacted.
The current optimum altitude for cocoa production is 100 to 250 meters above sea level (MASL). But according to a worrisome 2011 CIAT study, that figure will increase to between 450 and 500 MASL by 2050. The report's authors warn that farmers might begin to see declines in cocoa production by 2030. Beyond impacting our chocolate consumption is the effect that this will have on cocoa farmers, many of whom rely on cocoa for their livelihoods. "Many of these farmers use their cocoa trees like ATM machines," said Dr. Peter Laderach, the report's lead author. "They pick some pods and sell them to quickly raise cash for school fees or medical expenses. The trees play an absolutely critical role in rural life."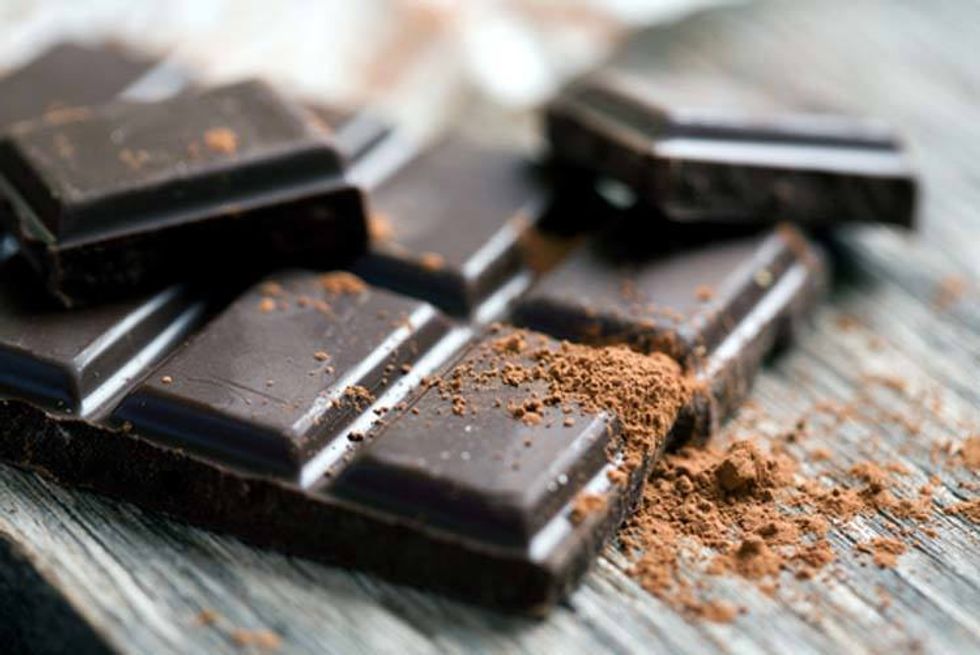 avs / Shutterstock.com
EcoWatch Daily Newsletter