10 Eco-Friendly Travel Destinations for 2015
Dec. 26, 2014 07:53AM EST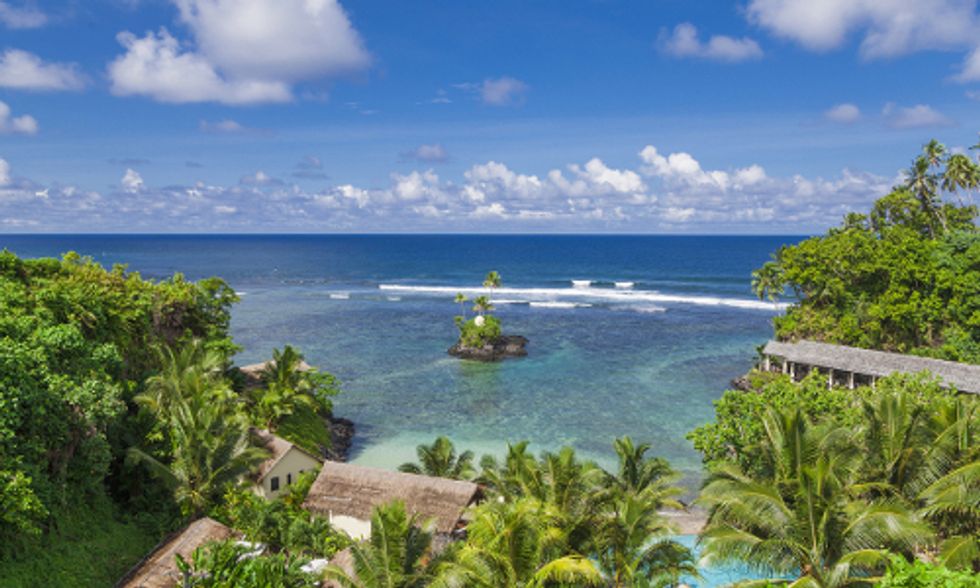 One of the things many of us are doing as the year draws to a close is starting to plan our big vacation for 2015. And tourism can be a dicey subject. Are we as tourists impacting another culture and consuming  its resources? Are we supporting unfair trade and labor practices, climate change-inducing activities or even child sex trafficking or slavery? We can sometimes feel like interlopers, not quite sure if we are furthering bad outcomes or helping to grow an economy.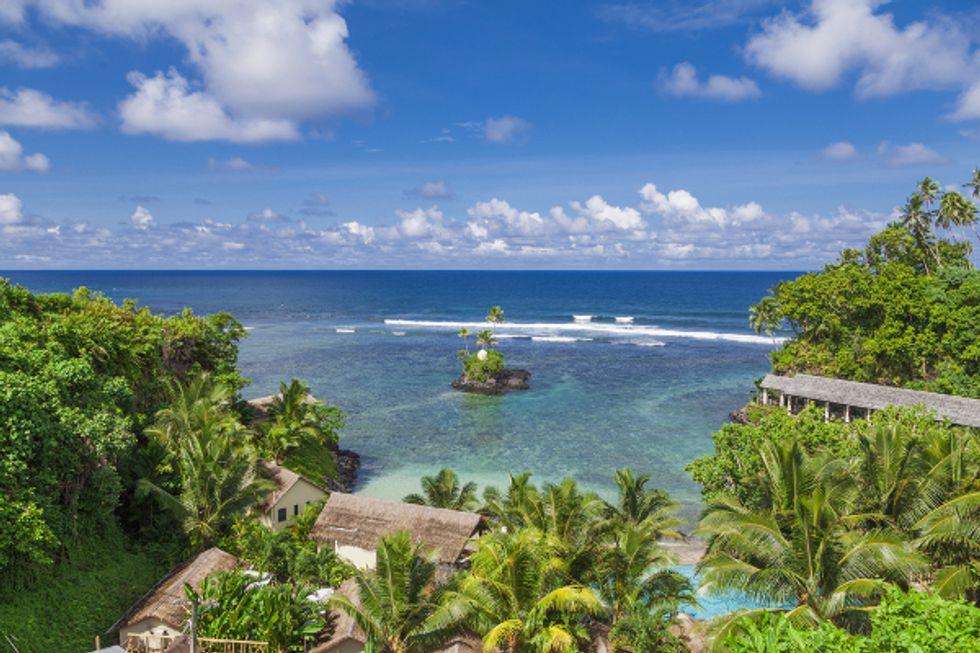 Photo credit: Shutterstock
Luckily, Ethical Traveler is here to help. Each year, the organization releases its top 10 most ethical travel destinations to consider for the upcoming year.
"Travel is now the world's largest industry, with a trillion-dollar annual footprint," says Ethical Traveler. "This means that travelers have enormous power. Where we choose to put our footprints has economic and political reverberations that reach far beyond our personal experience. Ethical Traveler believes that mindful travel offers many rewards, both personal and global. By 'voting with our wings'—choosing our destinations well, and cultivating our roles as citizen diplomats—we promote international goodwill and help change the world for the better."
The organization reviews  the policies and practices of developing nations around the world to find  the ten that are doing the best job of promoting human rights, protecting the environment and supporting social welfare while growing a vibrant, community-based tourism industry. Last year, it began including animal welfare for the first time.
Ethical Traveler looks at information from sources like Freedom House, the Millennium Challenge Corporation, Reporters Without Borders, UNICEF, World Bank and LGBT organizations and assesses not only where a country stands right now but how it has improved over time. It also looks at the country's unspoiled natural beauty, outdoor activities it offers and opportunities to interact with local residents in a more than superficial way.
"By visiting these countries, we can use our economic leverage to reward good works and support best practices," says Ethical Traveler.
Last year's list included the Bahamas, Barbados, Cape Verde, Chile, Dominica, Latvia. Lithuania, Mauritius, Palau and Uruguay.
Seven of last year's winners are back: Cabo Verde, Chile, Dominica, Lithuania, Mauritius, Paula and Uruguay. Latvia (no longer considered a "developing" nation), the Bahamas and Barbados lost their slots to Samoa, Tonga and Vanuatu, all islands in the south Pacific Ocean.
"Climate change affects islands dramatically, so they tend to be very aware of the importance of effective environmental policies," said Ethical Traveler, pointing out that seven of the ten countries are island nations. "Sadly, no developing Asian country qualified this year; all betrayed too many human rights abuses and showed too little movement toward sustainability.
It found a host of things to praise in these countries' approach to protecting the environment, reducing their carbon footprint and contributing to reducing climate change.
1. Cabo Verde is working to build stronger connections between rural development, poverty alleviation and economic growth, and to build up its agriculture and fishing sectors.
2. Chile scored highest in environmental protection, followed closely by Mauritius and Uruguay. Chile approved the first carbon tax in South America, to take effect in 2018. It's the latest in a series of measures the government has implemented to move toward its goal of getting 20 percent of its energy from renewable sources by 2025. In October, Chile's Supreme Court blocked development of a gold and copper mine after the indigenous Diaguita community said it would pollute the local river. And Patagonia's government rejected the HidroAysén project to construct five hydroelectric dams on the Futaleufú River, which environmentalists said would harm the Patagonia wilderness.
3. Dominica has launched a pilot project to reduce energy consumption in business sectors which has spurred an effort to energy climate-proof their shorelines and help build a green economy.
4. Lithuania set a goal of 23 percent use of renewable energy by 2020 and is already almost there with 22 percent of its energy generated renewably.
5. Mauritius, a nation of great biodiversity, has launched a campaign to plant 200,000 trees by 2014. It has established fishing reserves and marine parks and begun a community-based coral-farming program to combat the loss of reefs.
6. Palau is offering subsidies for citizens to incorporate more energy-efficiency features into new homes. It was designated an "Environmental Star" by the Small Island Developing States (SIDS) for its care of marine and terrestrial areas.
7. Samoa has set goals for improving environmental sustainability and disaster resilience and this year it hosted a conference on sustainable development. In September the UN praised Samoa for its work and co-signed a $1 million project for sustaining and improving the island's biodiversity and managing the threats of climate change and desertification.
8. Tonga is aiming to reduce its diesel imports 50 percent by 2020 by promoting solar home energy. It has instituted a National Development Plan to address both the economic and ecological environments. In 2015, Ha'aapai will become Tonga's first island to institute organic farming.
9. Uruguay is a leader in sustainable public transportation in Latin America, with plans to roll out electric buses and taxis on its streets by 2015. it's working to become carbon neutral, with 80 percent of its energy now coming from renewable sources and a goal of 90 percent by the end of next year.
10. Vanuatu, an archipelago of about 80 islands, is very vulnerable to climate change. It's begun to farm freshwater tilapia as climate change has decimated its coral reefs and its stock of ocean fish.
If none of those appeal to you, Ethical Traveler says to consider Grenada, Malawi, Madagascar, Ghana and newly accessible Cuba, saying "Open-minded travelers can learn much by visiting them. Nothing compares to witnessing firsthand the dynamic processes of social and political change."
YOU MIGHT ALSO LIKE
6 Ways to Include Superfoods When You Travel
Businesses Unite for Swimmable, Fishable and Drinkable Water
EcoWatch Daily Newsletter