This website uses cookies to ensure you get the best experience while browsing it. By clicking 'Got It' you're accepting these terms.
10 Coolest Eco Products of 2015
Dec. 30, 2015 12:29PM EST
Business
EcoWatch featured many innovative products this year that help consumers reduce their impact on the Earth. Here are the top 10 coolest eco products of 2015:
1. Solar-Powered Beach Mat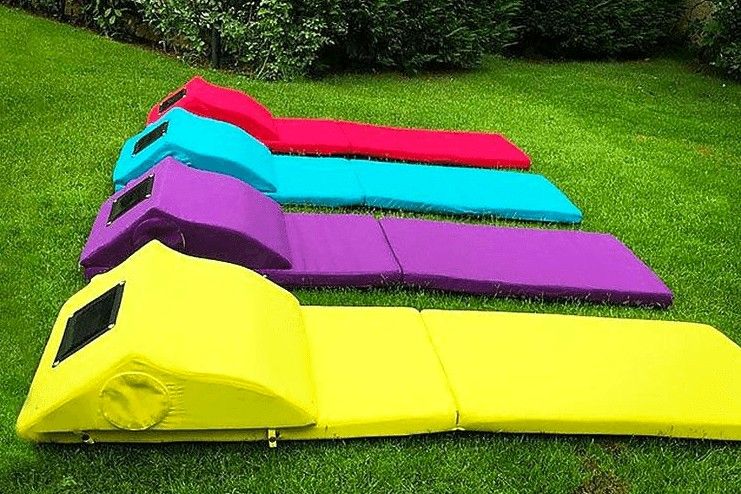 Powered by a five-watt solar panel and a built-in thermal fridge, the Beachill waterproof mat lets beach-goers keep their drinks cold and their portable devices charged while making minimal impact on the environment.
2. Athletic Shoes Made From Ocean Waste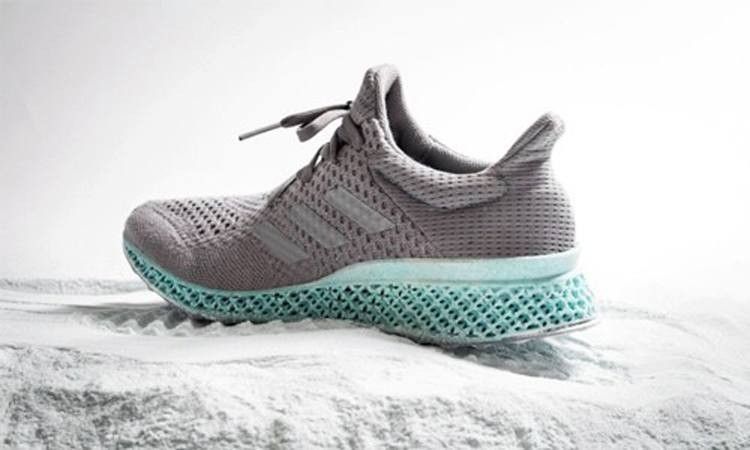 The athletic clothing company Adidas announced the concept for a shoe wherein the upper part is made with ocean plastic and the midsole is 3D-printed using recycled polyester and gillnets, a wall of netting used to catch fish. The concept was unveiled in conjunction with the COP21 Paris climate talks. A company spokesperson said there's no timeline for when the shoe will be mass-produced.
However, another one of their concept shoes, which contains yarns and filaments reclaimed from ocean waste and illegal deep-sea gillnets, will be available for purchase in select stores in April 2016.
3. Solar-Powered "Farm From a Box"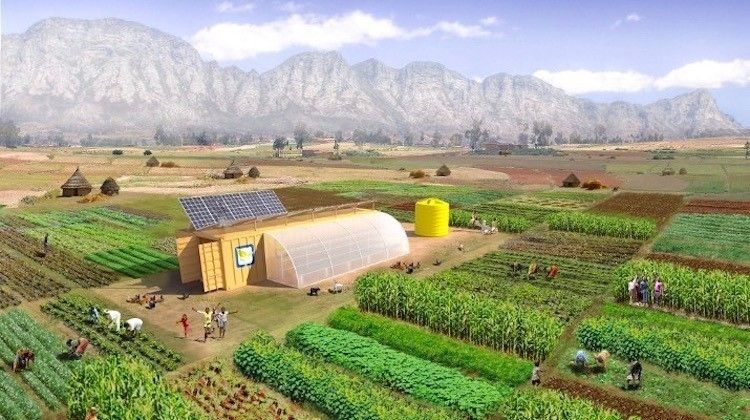 Farm from a Box is a complete, small-scale farming toolkit that includes everything you need to produce your own food.
Each box comes in 10-, 20- and 40-foot units and includes a photovoltaic system, off-grid inverter, a transformer and distribution box, and deep-cycle batteries for energy storage. The array is backed up by a 3,000-watt generator.
The kit is equipped with high-efficiency LED lighting, secured storage, a mobile charging area, Wi-Fi and a remote monitoring solution. Oh, and seeds and farming tools of course. Each unit is capable of producing crops for one hectare of land (about 2.47 acres).
4. Electric Bike That Folds Into a Backpack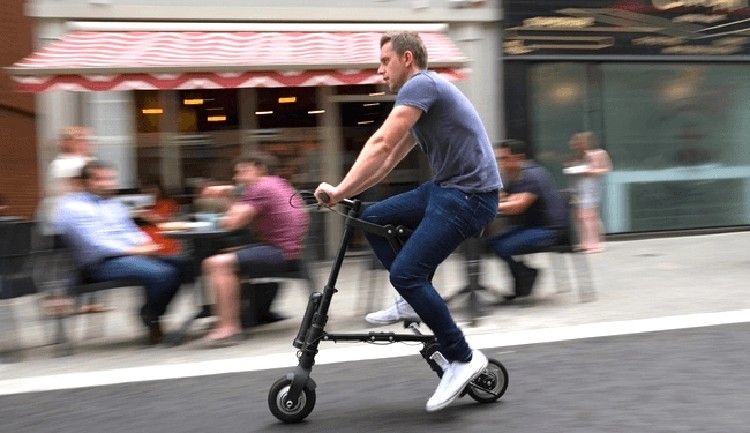 At 26 pounds, the A-Bike Electric claims to be the lightest and most compact e-bike in the world. With its tiny wheels and a battery that's the size of a thermos, the bike is so small it can tuck inside a backpack or under a desk.
With lazy commuters in mind, this updated version to the non-electric A-Bike simply adds a motor in the front wheel and a 24-volt battery. Although it's small and light, the electric bike is made with aircraft-grade aluminum and high-strength glass-reinforced polymers. The designers also claim that the bike can fold in 10 seconds.
5. Indoor Vegetable Garden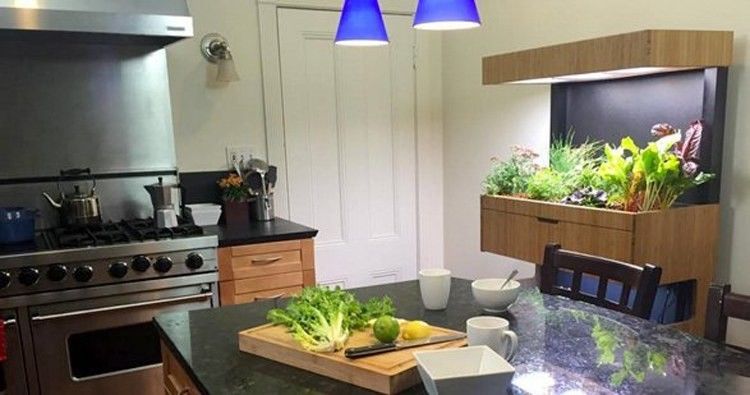 The Grove Ecosystem allows you to grow fresh lettuce, tomatoes, herbs and even raise fish—right from home. Designed and built by engineers from MIT, this cabinet-sized indoor garden has LED lighting to induce photosynthesis so that the plants do not need exposure to the sun, much like the way many indoor vertical farms are designed.
The WiFi-enabled system has its own Grove OS mobile app so you can track growth and tinker with settings such as water levels, temperatures, lighting, microbe levels and more. And yes, this means you don't have to worry about your system while you're away from home.
The app also helps you optimize the conditions for whatever you choose to grow. If, for example, you're growing cherry tomatoes, it recommends the best ways to promote growth, such as proper temperatures and water needs.
6. Yoga Mat Made From 100 Percent Recycled Wetsuits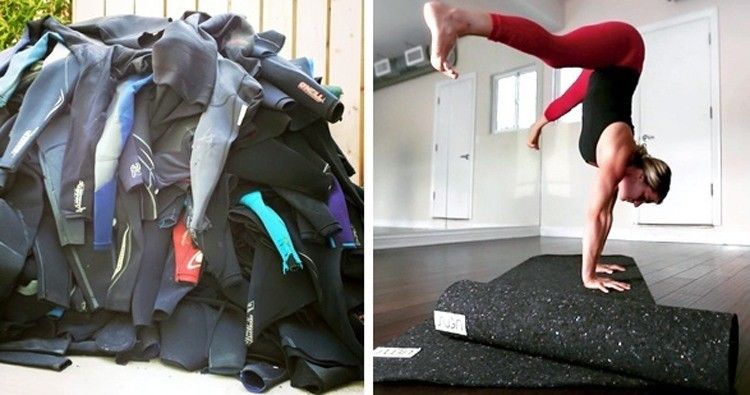 Yoga mats are often made with chemicals that can be hazardous to human health. That's where Süga comes in. It's a company turning non-biodegradable wetsuits, which would otherwise end up in the landfill, into "highly functional instruments of yogic bliss," founder Brian Shields explained.
Yoga mats made from neoprene wetsuits don't absorb bacteria, sweat, dust and dirt from yoga studio floors like many other mats. And they don't contain azodicarbonamide, polyvinyl chloride or other questionable materials like phthalates, lead and cadmium, which have found their way into most standard yoga mats.
The project is currently raising money on Kickstarter. Large-scale production will begin January 2016.
7. Solar-Powered Bike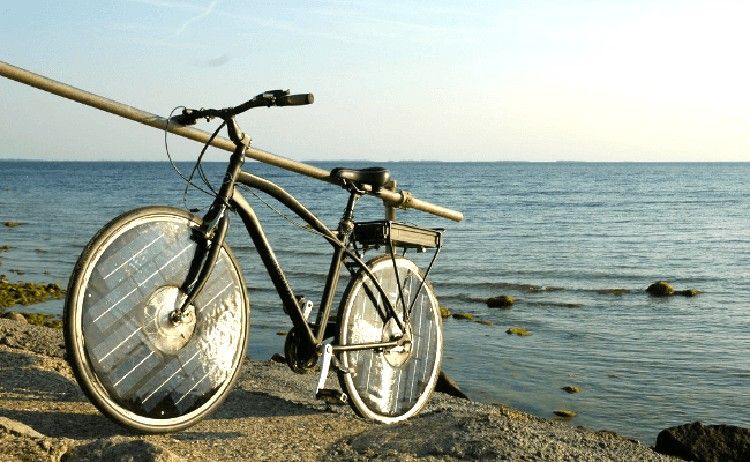 The Solar Bike, designed by Danish engineer Jesper Frausig, is powered by the clean, green energy from the sun.
It has highly efficient and "shadow optimized" solar cells on the wheels that deliver power directly to the battery when it's standing still. When in motion, the solar cells and the battery also provide energy for the motor.
Depending on how sunny it is, a standard charge lasts between 1 to 15 miles. At peak hours, a fully charged battery can take a rider up to 40 miles at a top speed of 30 mph. When it's overcast or night time and the battery is low, it presumably works like any regular bicycle.
8. Compact Anaerobic Digester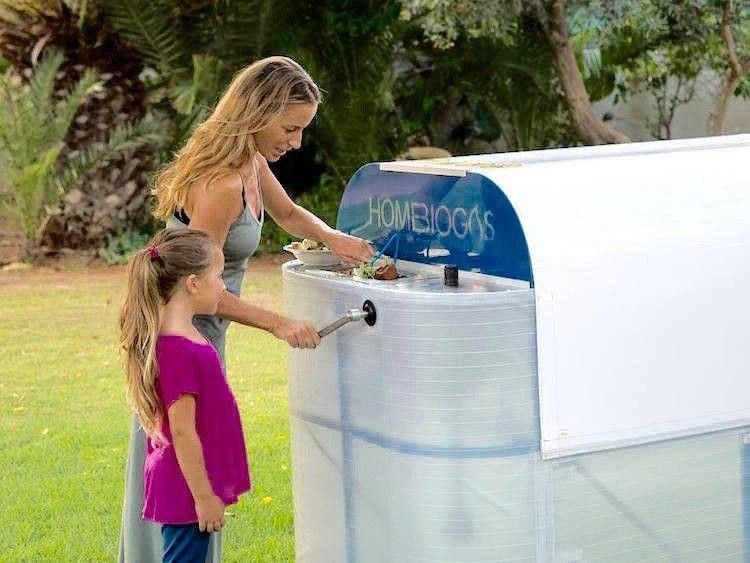 HomeBiogas, an Israel-based startup, has created an affordable and compact anaerobic digester that converts organic waste into cooking gas and liquid fertilizer. Home wastes like food scraps, kitchen trash and pet manure no longer have to go to the landfill.
Here's how it works: After the HomeBiogas system is fed organic matter, microorganisms break down the biodegradable material in the absence of oxygen. The end product is biogas and biofertilizer.
According to the company, you can input up to 6 liters of food waste or up to 15 liters of animal manure in HomeBiogas each day. Every liter of food waste produces about 200 liters of gas, or the amount needed to cooking over a high flame for one hour. On average, HomeBiogas produces 2 to 3 hours of cooking gas each day—enough for three meals.
The product's built-in tank stores 400 liters of gas. Additional gas generated by the system gets automatically released and dissipates into the atmosphere. As for fertilizer, the HomeBiogas can produce between 5 to 10 liters a day.
9. Outdoor Solar Cooker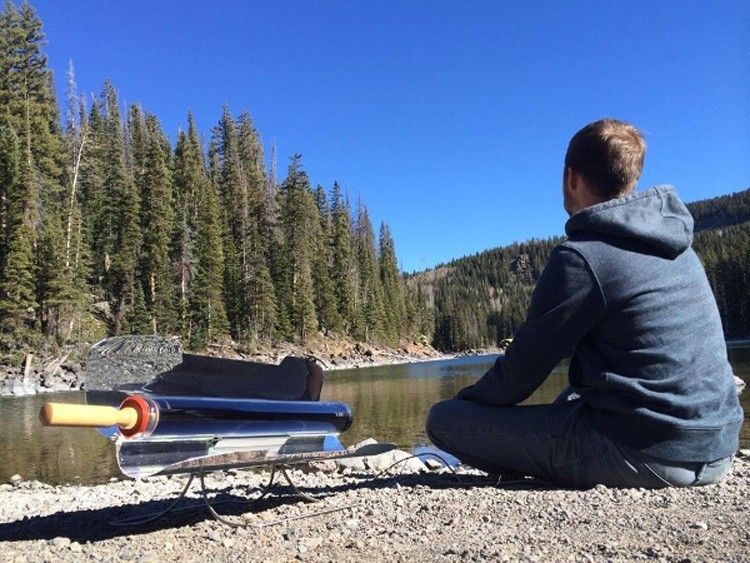 After being featured on the hit TV reality show Top Chef, solar cooking has truly gone mainstream.
One company, GoSun, expanded its product line this year, rolling out the GoSun Grill and several other iterations of its solar cooker. The GoSun Grill comes with a thermal battery, so users can cook even on cloudy days.
Unlike a regular grill, food is "steam-fried" inside a tubed-shaped chamber that captures heat from the sun, making it perfect for roasting vegetables and meats, and even baking bread. It reaches temperatures of 550 degrees and can cook a meal in 20 minutes, depending on what's being cooked and the amount of sunlight.
Though solar stoves are great for campers and outdoor adventurers, GoSun partners with organizations like the Global Alliance for Clean Cookstoves to underwrite the cost of these stoves. This partnership provides an alternative to unhealthy and dangerous kerosene stoves used in developing countries.
"Every GoSun sold subsidizes the sale of a GoSun to the people who can benefit the most in the developing world," the company's solar designer and installer Patrick Sherwin said. "The GoSun solar cooking technology leapfrogs solid fuels completely, providing a safe, fast and affordable alternative to the status quo."
10. Bike Phone Charger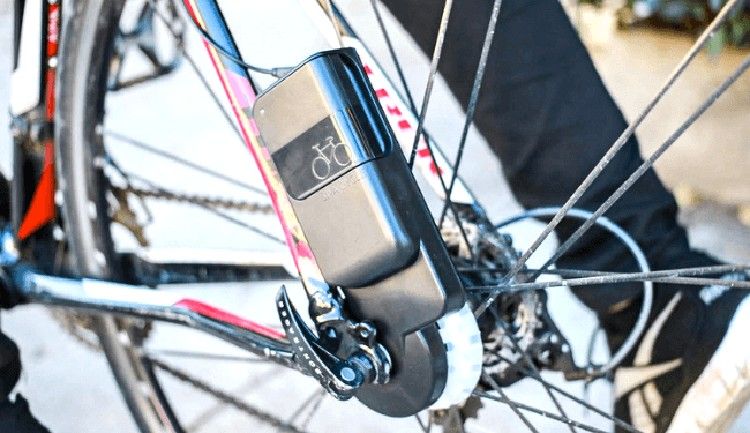 The Ride-A-Long charges your electronics as you pedal, providing a portable renewable energy source for bike-enthusiasts.
Created by Siva Cycle, the product can juice up any USB-powered device such as smartphones and cameras whenever and wherever you're biking. Simply mount the Ride-Along to any standard bicycle's back wheel, and as you ride, the wheel delivers juice to the integrated generator and charges its 1,650 mAh battery, kind of like a hand-cranked radio.
The Ride-A-Long is detachable, which means you can use it as a spare battery pack when you're no longer cycling. You can also charge the device through any power outlet at home or the office.
The product retails for $129 and is waterproof.
YOU MIGHT ALSO LIKE
$300 Underground Greenhouse Grows Your Food Year-Round
Couple Builds Greenhouse Around Home to Grow Food and Keep Warm
EcoWatch Daily Newsletter
Bird watching in the U.S. may be a lot harder than it once was, since bird populations are dropping off in droves, according to a new study.
Amazon CEO Jeff Bezos announces the co-founding of The Climate Pledge at the National Press Club on Sept. 19 in Washington, DC. Paul Morigi / Getty Images for Amazon
The day before over 1,500 Amazon.com employees planned a walkout to participate in today's global climate strike, CEO Jeff Bezos unveiled a sweeping plan for the retail and media giant to be carbon neutral by 2040, 10 years ahead of the Paris agreement schedule.
For the past seven years, the Anishinaabe people have been facing the largest tar sands pipeline project in North America. We still are. In these dying moments of the fossil fuel industry, Water Protectors stand, prepared for yet another battle for the water, wild rice and future of all. We face Enbridge, the largest pipeline company in North America, and the third largest corporation in Canada. We face it unafraid and eyes wide open, for indeed we see the future.
The climate crisis often intensifies systems of oppression. Rieko Honma / Stone / Getty Images Plus
By Mara Dolan
We see the effects of the climate crisis all around us in hurricanes, droughts, wildfires, and rising sea levels, but our proximity to these things, and how deeply our lives are changed by them, are not the same for everyone. Frontline groups have been leading the fight for environmental and climate justice for centuries and understand the critical connections between the climate crisis and racial justice, economic justice, migrant justice, and gender justice. Our personal experiences with climate change are shaped by our experiences with race, gender, and class, as the climate crisis often intensifies these systems of oppression.

Lana Del Rey: "call her Doris Doomsday." Darren Gerrish / BFC / Getty Images Entertainment
By Emer McHugh
Popular music has, and always will be, informed by the political and social contexts from which it emerges.
It was early in the morning last Thursday, and Jonathan Butler was standing on the Fred Hartman Bridge, helping 11 fellow Greenpeace activists rappel down and suspend themselves over the Houston Ship Channel. The protesters dangled in the air most of the day, shutting down a part of one of the country's largest ports for oil.
By C.J. Polychroniou
Climate change is by far the most serious crisis facing the world today. At stake is the future of civilization as we know it. Yet, both public awareness and government action lag way behind what's needed to avert a climate change catastrophe. In the interview below, Noam Chomsky and Robert Pollin discuss the challenges ahead and what needs to be done.
Food manufacturer General Mills issued a voluntary recall of more than 600,000 pounds, or about 120,000 bags, of Gold Medal Unbleached All Purpose Flour this week after a sample tested positive for a bacteria strain known to cause illness.