10 Clean Energy Victories to Be Thankful For
Nov. 27, 2013 12:14PM EST
Business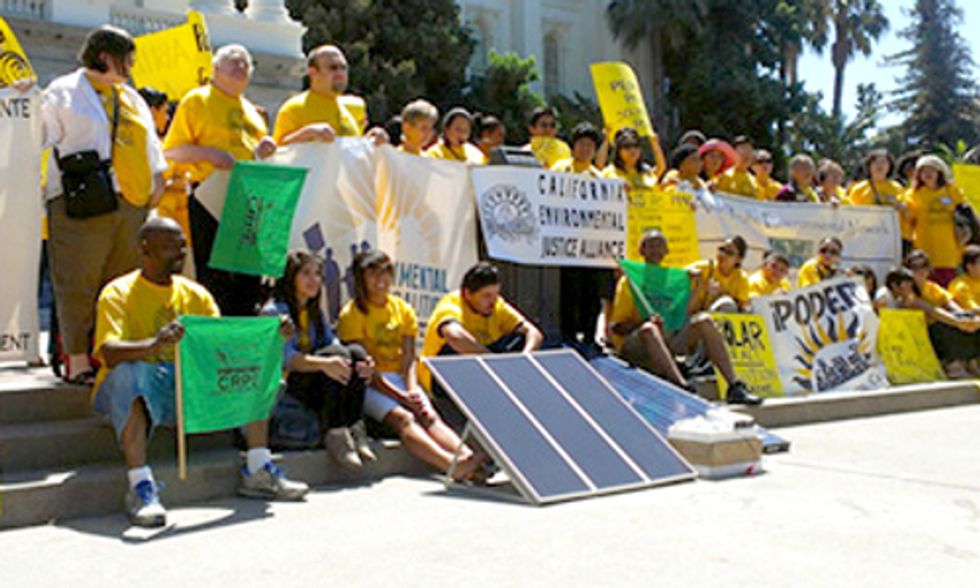 Throughout the year, we constantly ask for more when it comes to clean energy. We'll never get tired of additional jobs, investments and policies that strengthen the cause for renewables while decreasing our reliance on fossil fuels.
However, Thanksgiving offers a time to reflect on the progress already made in 2013. Here are 10 clean energy stories to be thankful for from the Sierra Club:
1. Oklahoma Energy Customers Save Money with Wind Power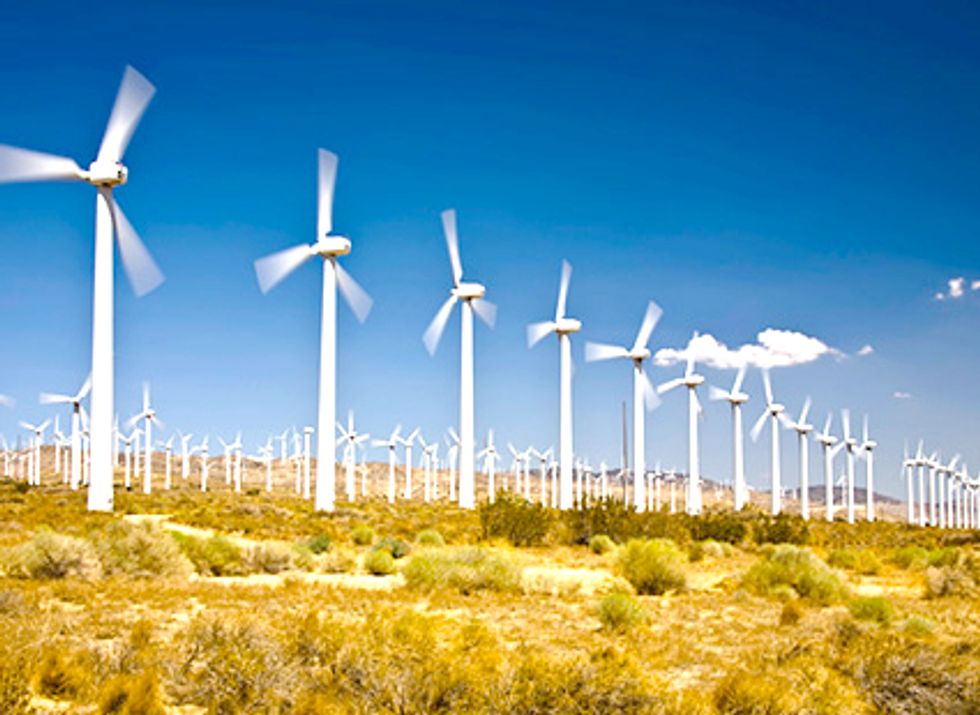 The fall of wind prices this year made it cheaper than any other source. As a result, more utilities are investing in it, bringing savings to consumers. Earlier this year, as a result of a settlement with the Sierra Club, American Electric Power announced it would add enough wind energy to power 200,000 homes in Oklahoma. AEP decided to increase its investment after seeing how wind "would provide substantial savings to our customers."
2. Colorado Doubles Down on Renewable Energy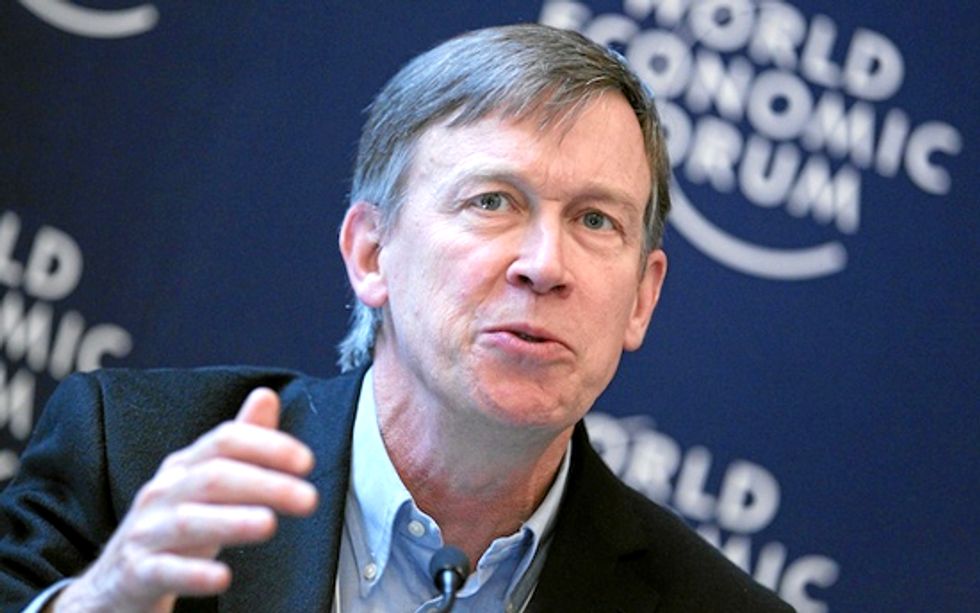 Colorado elevated clean energy in the Rocky Mountains when Gov. John Hickenlooper signed into law new legislation that will double the state's renewable energy standard. Now, 20 percent of the state's energy will come from clean sources.
3. Solar Incentives Make Way for Big Victory in Minnesota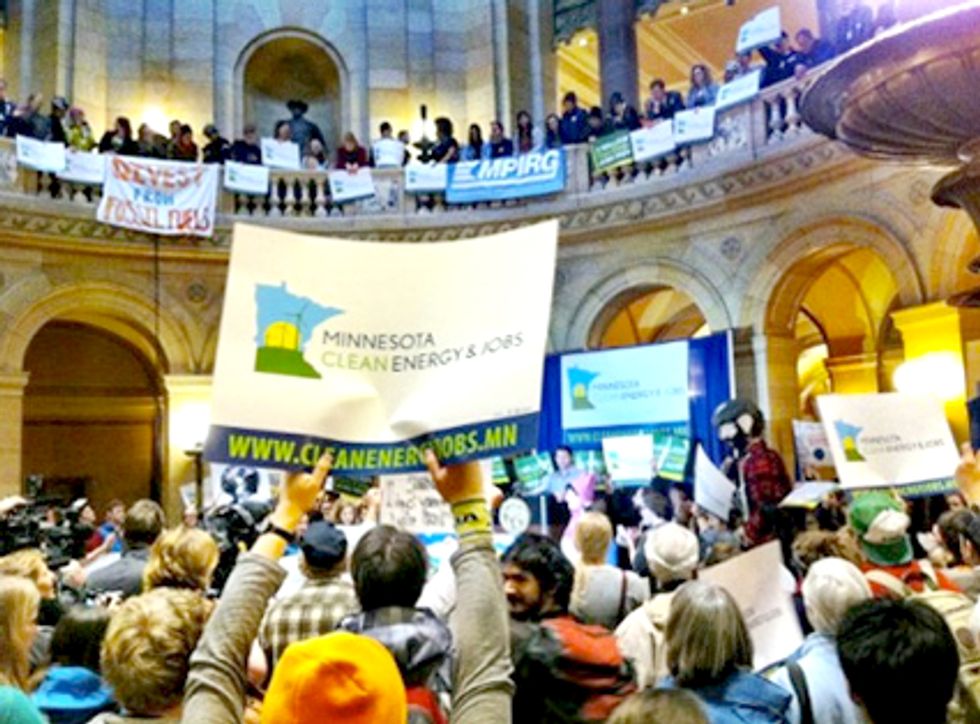 Minnesota is prepared to make a huge leap in clean energy by the next decade, thanks to comprehensive legislation passed the state legislature earlier this year. The state will boost its solar electricity from 13 megawatts (MW) to 450 MW by 2020—an increase of more than 1,200 percent. The legislation also provides new solar incentives to make the power more accessible. This past spring, more than 62 groups held a Day of Action at the Minnesota statehouse to urge elected officials to expand renewable energy in the state. More than 700 people turned out to the rally, including Governor Mark Dayton, the Service Employees International Union and U.S. Rep. Keith Ellison.
4. Facebook "Likes" Renewable Energy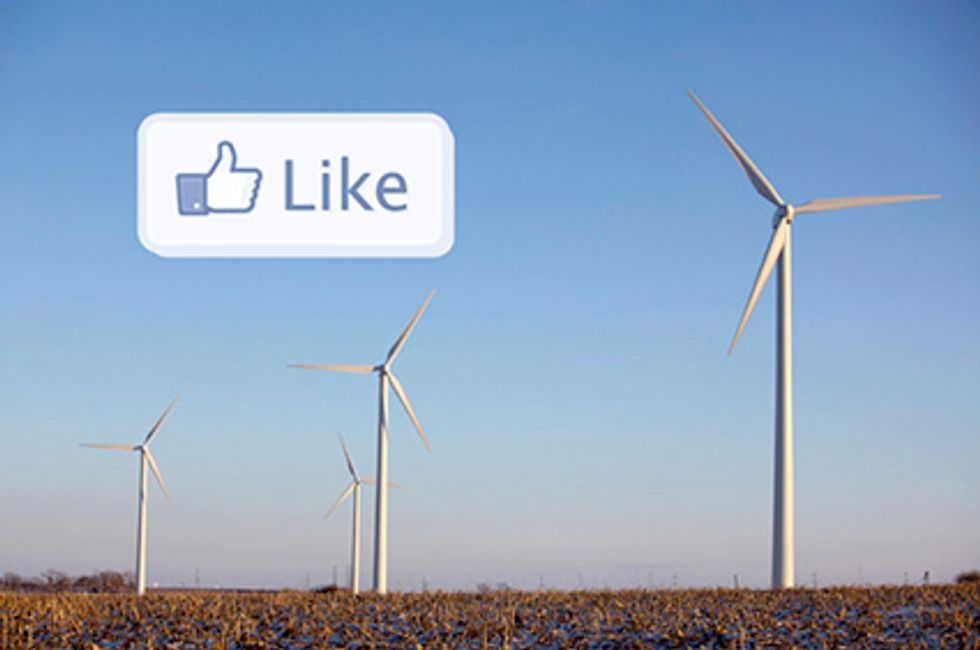 The social network with more than 1 billion users announced this year that its Altoona, IA data center will be fully powered by wind by early 2015 when construction is complete and the center is operational. Facebook's power will come from a 138 megawatt wind farm in Wellsburg, IA to be built by MidAmerican Energy in 2014.
5. Nebraska Could be a Winner in Wind Power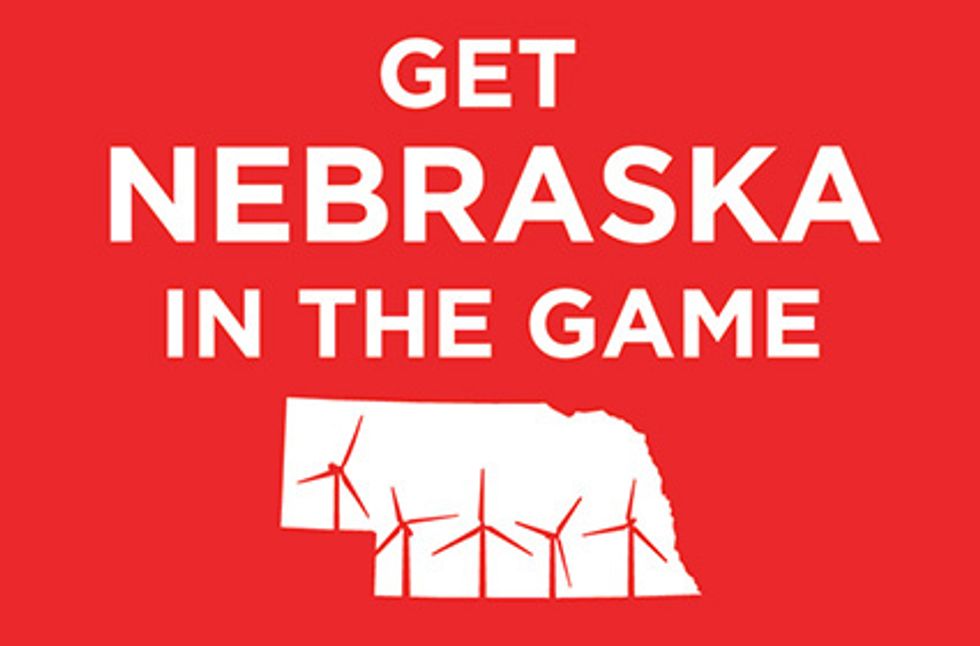 The National Renewable Energy laboratory estimates that Nebraska wind could supply the state's electricity needs 120 times over. Still, the state lagged behind neighbors in wind power accessibility. After advocates applied pressure, Gov. Dave Heineman signed progressive legislation this year, with aspirations of tripling wind energy in Nebraska within just two years.
6. Solar Energy Beats Out Coal in Nevada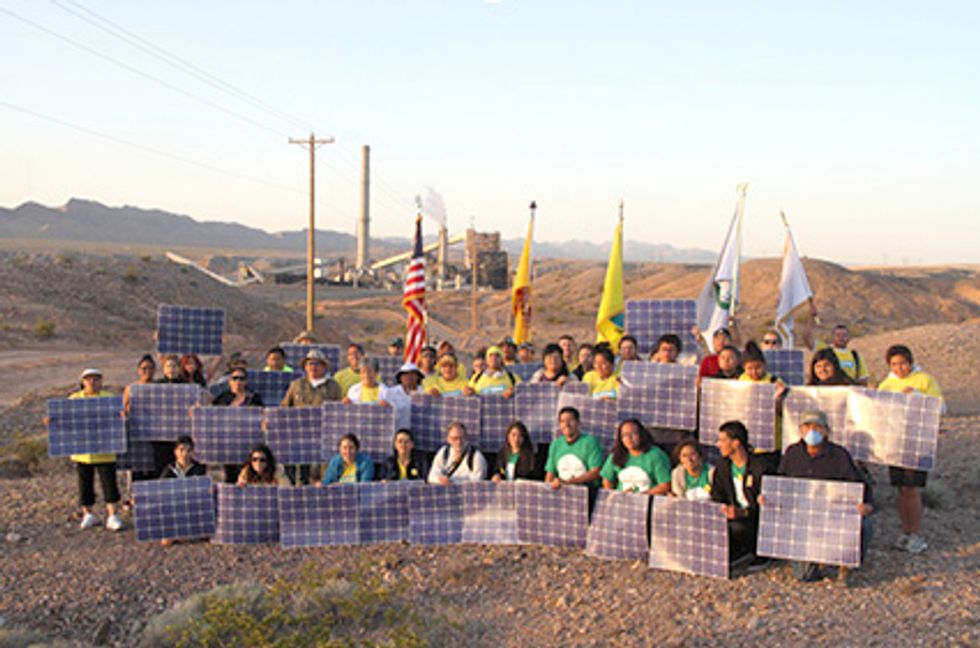 The Nevada state legislature passed landmark legislation to retire the Reid Gardner coal-fired power plant in Nevada, one of the state's dirtiest. The state also agreed to end the importing of coal power from Arizona and expand local clean energy development. Moapa Paiutes walked 50 miles over three days from their reservation to Las Vegas during the prior year to protest the Reid Gardner coal plant's pollution and bring attention to the tribe's efforts to develop solar energy.
7. So Many Solar Rooftops in California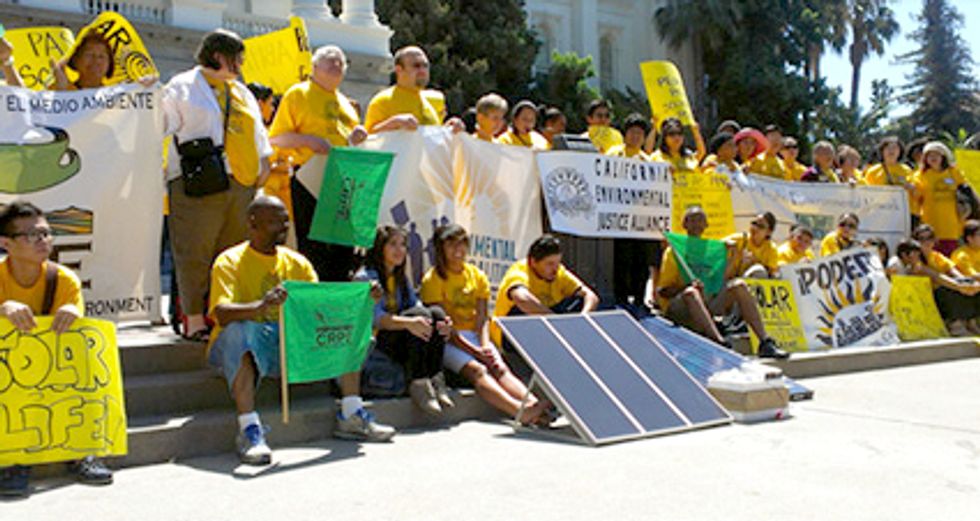 California is known for many things, but perhaps none more than the sunshine that beams down on rooftops in the Golden State throughout the year. The state's abundant sunshine has been a boon for local, clean energy like rooftop solar. In June, California's growing solar industry reached a major milestone when it was announced the state had passed 150,000 homes and businesses with rooftop solar installations.
8. Coal Trending Down in Georgia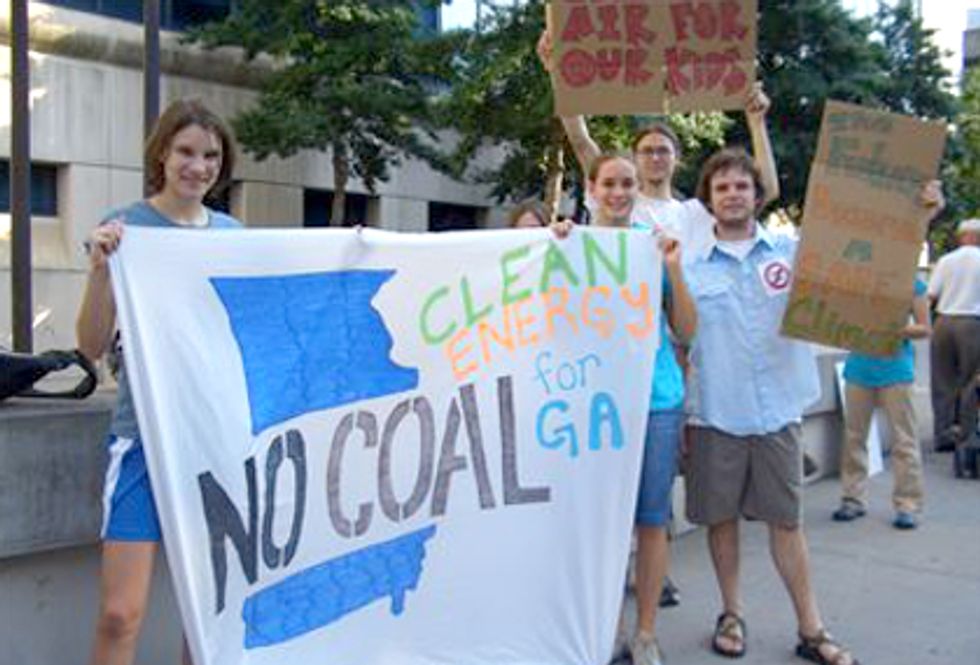 In one of the year's more surprising moves, environmental groups and Georgia's Tea Party teamed up to create the Green Tea Coalition. The group pushed for the Georgia Public Service Commission to approve Georgia Power's proposal to retire 20 percent of its coal plants and add 525 MW of solar power to Georgia by 2016. Georgia Power also withdrew a proposal to charge solar customers extra if they would have installed panels after Jan. 1.
 9. Empire State of Mind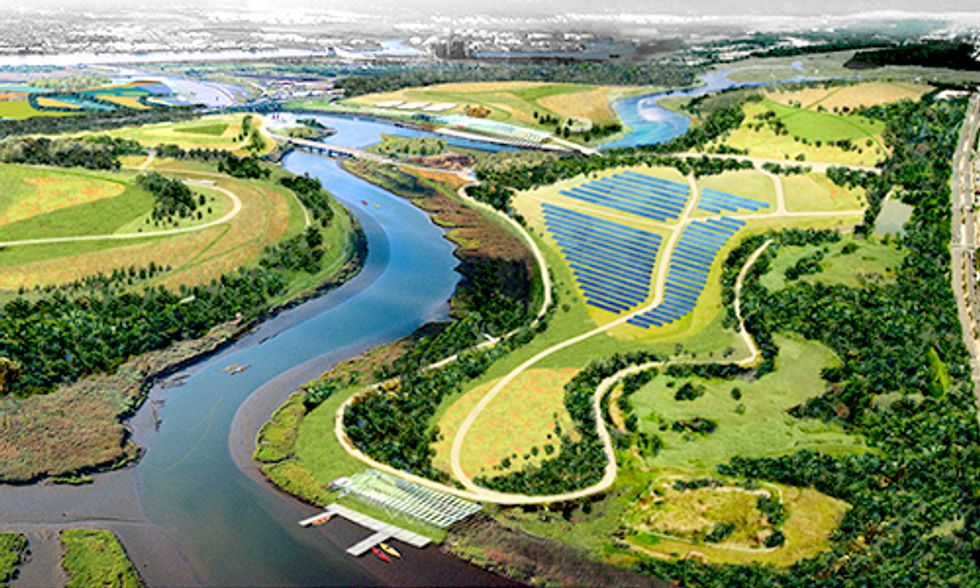 The Long Island Power Authority voted to invest in 100 MW of new solar power on the island, which is enough to power 20,000 homes. Just weeks later, the utility announced new plans to move forward with an additional 280 MW of renewable energy, enough to power 80,000 homes. The investment represents the single largest investment in renewable energy in New York history. New York City also got in the act this week, announcing a 10 MW project at Staten Island's Freshkills Park, which was once known as the world's largest landfill.
10. Offshore Wind Coming to Maryland
For more than three years, activists in Maryland have fought to push their elected leaders to harness the state's most abundant natural resource: offshore wind. On March 12, after years of organizing, the Maryland Offshore Wind Energy Act of 2013 reached final passage in the House of Delegates, securing the future for an offshore wind industry in Maryland that will provide clean energy for the state. The green icing on top came months later on the local level when Prince George's County Council voted to require renewable energy in all new and renovated governmental facilities.
Visit EcoWatch's RENEWABLES page for more related news on this topic.

EcoWatch Daily Newsletter