This website uses cookies to ensure you get the best experience while browsing it. By clicking 'Got It' you're accepting these terms.
10 Big Announcements Big Business Made to Meet Consumer Demand for Green Products
May. 18, 2015 09:09AM EST
Business
Big Business is scrambling to adapt to consumers' demand for environmentally conscious products. Yes, there are smaller businesses which are leaps and bounds ahead of these corporate behemoths, but when these giants adopt sustainability measures it has a far greater impact because so many people use their products and, as you'll see with some of the companies below, one company making a change leads all its competitors or its suppliers to do the same.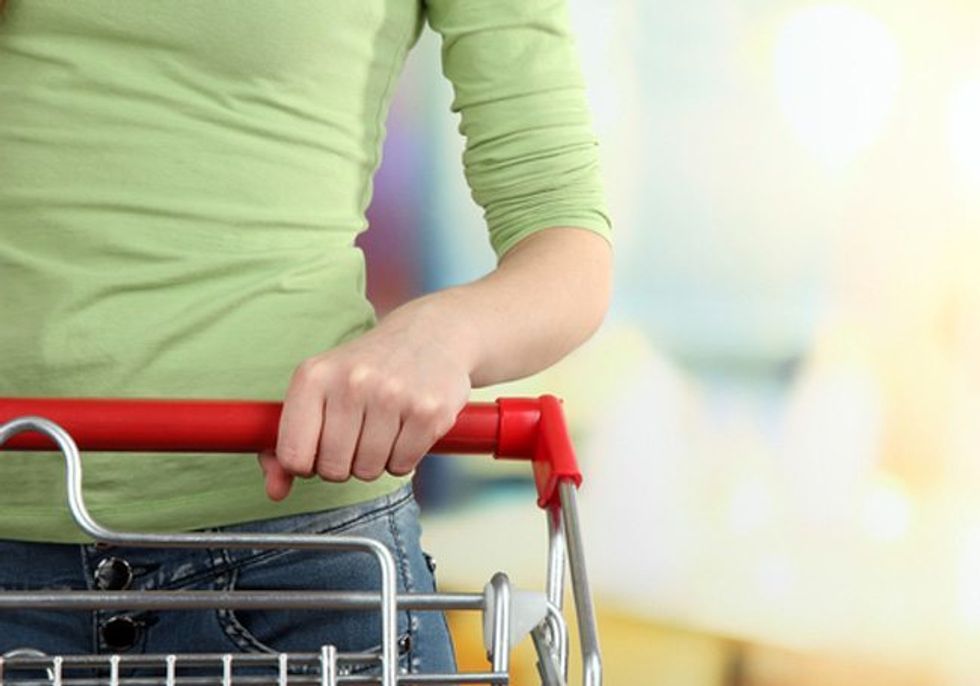 Photo credit: Shutterstock
Here are 10 ways Big Business has adapted recently to meet consumer demand for more environmentally-friendly products:
1. Panera Bread puts out its "No No List"
Last week, in an unprecedented move among national restaurant chains, Panera put out a list of more than 150 artificial preservatives, sweeteners, colors and flavors that it plans to remove from its menu by 2016. Panera is one of a number of fast-casual restaurants that has successfully marketed itself to Millennials.
2. Chipotle becomes first fast food chain to remove genetically modified food (GMOs) from its menu
Another first for a national restaurant chain, Chipotle has vowed to remove GMOs from its food. It will be completely GMO-free except for its meat and dairy products, which come from animals that are still being given GMO-feed and their beverages will still contain GMOs. Still, the health-conscious company, which has warned customers and investors alike about climate change, is far ahead of other national restaurant chains on environmental and animal welfare issues.
3. McDonald's curbs antibiotics in chicken and hormones in milk
McDonald's has made a number of big announcements in the past few months. Chipotle's and Panera's announcements came as little surprise as they have been moving in an eco- and health-conscious direction from the get-go. But now, even McDonald's is realizing it needs to adapt. The fast food chain recently announced it will only buy and sell "chicken raised without antibiotics that are important to human medicine." It also announced it will offer milk from cows that are not treated with the artificial growth hormone rBST in their U.S. restaurants later this year.
What's more, McDonald's also plans to eliminate deforestation from its entire supply chain. The announcement came less than a month after the Union of Concerned Scientists released a report, analyzing top international companies' palm oil commitment. The fast food giant has pledged to find more sustainable sources of beef, coffee, fiber-based packaging, palm oil and poultry to end the deforestation caused by producing these goods. Two other top fast food chains—Dunkin' Brands, parent of Dunkin' Donuts and Baskin-Robbins, and Yum! Brands, owner of KFC, Pizza Hut and Taco Bell—have made commitments to stop buying palm oil linked to deforestation.
4. Tyson Foods follows McDonald's lead 
Tyson, the largest U.S. poultry producer, announced plans to eliminate the use of human antibiotics in its chickens by September 2017. The company has been working on decreasing antibiotic use for years now, but was forced to get even more aggressive when McDonald's, one of its biggest customers, announced it was ditching human antibiotics in chickens.
5. Breyers pledges to stop using milk from cows treated with rBST
Ice Cream giant Breyers announced a few months ago that it will stop using milk from cows treated with the controversial hormone rBST, which has been linked to a number of health problems in humans. The move puts Breyers in line with some of the Millennial favorites, including Ben & Jerry's (which went rBST-free in 1989) and Chipotle. Wal-Mart, Haagen Dazs, and Yoplait and Dannon yogurts have all gone rBST-free, as well.
6. Shake Shack announces the value of its initial public offering had increased to $675 million 
Shake Shack is one of several emerging "fast-casual" restaurants like Panera, Five Guys and Chipotle that appeal to millennial diners with elevated, healthier, ethical and more sustainable food experiences. For example, Shake Shack prides itself on building eco-friendly restaurants out of recyclable and sustainable materials, paying employees well above minimum wage and serving only hormone-free, vegetarian-fed, humanely-raised beef.
7. Home Depot and Lowe's will phase out phthalates from vinyl flooring by the end of the year
Home Depot, the world's largest DIY retailer, made the announcement a few weeks ago and Lowe's, as predicted, followed suit a few days ago. Phthalate chemicals are considered hazardous and, despite being banned from toys by the Consumer Product Safety Commission in 2009, are still found in other products, including flooring. Recent reports have shown the danger they pose to human health, and consumer advocacy groups like Safer Chemicals Healthy Families put pressure on the major home improvement retailers to phase out the harmful chemical.
8. Lowe's will stop selling bee-killing pesticides to protect pollinators
After two years of pressure by the hard-hitting campaign by Friends of the Earth and partners, Lowe's announced a few weeks ago it will begin to eliminate neonicotinoid pesticides—a leading contributor to global bee declines—from its stores. It's the most significant announcement so far for a retailer of its size.
9. Adidas plans to turn ocean plastic into sportswear
The sportswear giant has partnered with the ocean advocacy group, Parley for the Oceans, to develop materials made from ocean plastic waste to use in its products starting in 2016. Adidas will also phase out plastic bags in its 2,900 retail stores around the world.
10. Levi's and other companies commit to water conservation in drought-stricken California
Levi Strauss & Co., Symantec, General Mills, KB Home, Coca-Cola Company, Driscoll's and Gap Inc., among other companies, signed onto a commitment from nonprofit Ceres agreeing to make and implement a business commitment that supports the state's water conservation plan and to reach out to policymakers, customers, employees and other companies on improving water management and enhancing water efficiency.
Levi's went further, announcing aggressive action of its own. The company claims it has saved 1 billion liters of water since 2011 due to conservation measures it's taken and in working with cotton growers to use less water-intensive growing techniques and educating consumers about the water cost of frequent laundering.
YOU MIGHT ALSO LIKE
 6 Reasons Why Bike Commuting Is the Fastest Growing Mode of Transportation
 Why Renewables Are a Better Investment Than Cheap Oil to Grow the Global Economy
How Solar Can Help Power Nepal's Relief and Recovery Efforts
EcoWatch Daily Newsletter
A pangolin at a rescue center in Cambodia. Rhett A. Butler / Mongabay
A man carries plastic shopping bags in Times Square on May 5, 2018 in New York City. Kena Betancur / VIEWpress / Corbis / Getty Images
White gold man-made diamond solitaire engagement ring. Clean Origin
While keeping track of the new trends in the diamond industry can be hard, it is still an essential task of any savvy consumer or industry observer. Whether you are looking to catch a deal on your next diamond purchase or researching the pros and cons of an investment within the diamond industry, keeping up with the trends is imperative.
Rep. Alexandria Ocasio-Cortez (D-NY) (C) chants with housing and environmental advocates before a news conference to introduce legislation to transform public housing as part of her Green New Deal outside the U.S. Capitol Nov. 14, 2019 in Washington, DC. Chip Somodevilla / Getty Images
Rep. Alexandria Ocasio-Cortez (D-N.Y.) took to the floor of the House of Representatives yesterday to chide Republicans for not reading the Green New Deal, which she introduced over one year ago, as The Hill reported. She then read the entire 14-page document into the congressional record.
Anti Ivan Duque's demonstrator is seen holding a placard with the photos of social leader Alirio Sánchez Sánchez and the indigenous Hector Janer Latín, both killed in Cauca, Colombia during a protest against Ivan Duque visit in London which included a meeting about fracking, environmental issues, the peace process implementation, and questioning the risk that social leaders in Colombia face. Andres Pantoja / SOPA Images / LightRocket / Getty Images
Colombia was the most dangerous nation in 2019 to be an environmental activist and experts suspect that conditions will only get worse.