This website uses cookies to ensure you get the best experience while browsing it. By clicking 'Got It' you're accepting these terms.
10 Best Cities in the U.S. to Own an Electric Car
Jun. 01, 2015 10:17AM EST
Business
Thinking about buying an electric car? While more people appear to be embracing these fuel-efficient, environmentally friendly rides, softening the financial investment in these cars is easier in certain cities.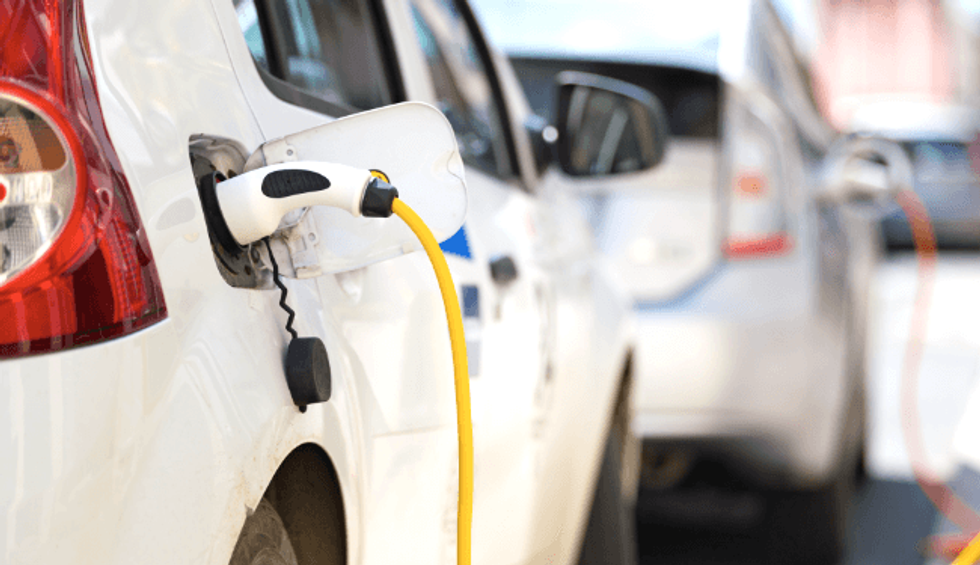 Photo Credit: Shutterstock
A recent analysis from personal finance technology company SmartAsset might help determine if buying an electric vehicle (EV) makes financial sense for you, especially if you live in the cities listed below.
For the analysis, the company compared the total costs of ownership for three of the most popular EVs—the Tesla Model S, the Ford Focus EV and the Nissan Leaf—to ownership costs of their gasoline-powered equivalents. They also considered retail price for a new vehicle, fuel and energy prices, state and local taxes, state and federal subsidies, and average miles driven.
Here are SmartAsset's top five cities for electric car ownership in descending order. We've also added an unlikely shining star at the bottom of the list.
5. San Diego, California
Did you know that Golden State electric car owners are allowed to drive in carpool lanes without any passengers? As SmartAsset pointed out, this is especially helpful in San Diego, one of the country's most congested cities.
4. Los Angeles, California
We mentioned previously that a whopping 40 percent of electric cars sold in the nation in the last couple of years were sold in California, with Tesla responsible for 10 percent of those sales. For many Angelenos, buying a Tesla over other luxury rides might be a no-brainer; SmartAsset's analysis found that for the average LA driver, the total cost of a Tesla is about $5,124 less than a comparable BMW. Los Angeles also has three Tesla super charger stations, which allows Model S drivers to charge their cars for free for life.
California's EV drivers also receive a $2,500 rebate for battery-powered electric vehicle purchases.
3. Seattle, Washington
The city's EV owners benefit from Washington's cheap and clean hydroelectric energy that costs, on average, 8.83 cents per kilowatt-hour, which is the cheapest in the nation, the analysis said.
The state also has a sales tax exemption on EVs for state residents. According to the analysis, with a tax rate of 9.5 percent in the city of Seattle, that adds up to between $2,700 and $6,500 in savings for owning a Tesla Model S, the Ford Focus EV or the Nissan Leaf.
2. Augusta, Georgia and No. 1. Atlanta, Georgia (with a big exception)
I'll go ahead and lump these two into one. Both of Georgia's major metropolitan cities took SmartAsset's top spots thanks to the state's subsidy program for electric vehicles that gives a generous tax credit worth 20 percent of the price of any zero-emission EV, up to $5,000. (Atlanta edged out Augusta because Atlanta's residents drive more miles per capita, translating to extra savings for those EV drivers.)
Unfortunately, Peach State cities probably won't make next year's list. Georgia legislature recently voted to discontinue the subsidy starting July 1, 2015, and added a $200 registration fee for anyone who already owns one, effectively punishing EV-car owners. As Green Car Report's John Voelcker pointed out, this makes Georgia the second state (after Virginia) in which electric-car owners pay more in taxes for driving than do owners of gasoline and diesel cars.
See how much money you'll save by going electric in certain cities via SmartAsset infographic below.
As you can see, tax breaks and subsidies are a big reason why some cities are more EV-friendly than others. So if the state won't help people buy electric cars, individual cities will have to step in, for example ...
Honorable mention: Kansas City, Kansas
TIME Money's Brad Tuttle recently praised Kansas City "of all places" for juicing up EV-car ownership in the region. Thanks to local utility KCP&L and its $20 million Clean Charge Network initiative, the area will be receiving 1,001 new electric charging stations (only a mere 40 existed before). As Tuttle pointed out, with about 1,000 EVs currently driving in Kansas City, "there will roughly be one public electric vehicle charging station for each of those cars." Amazingly, the service will also be free for EV owners for the first two years.
The aim of the initiative, according to the article, is to boost electric vehicle ownership by making the sight of charging stations so common that it'll get more residents to think about the cars, while also proving to them that it's convenient to charge the cars. It's also no surprise that Nissan—the maker of the Leaf, aka the world's top-selling plug-in—has a stake in the plan and is a partner in the initiative.
As for the worst cities to own an electric vehicle? SmartAsset crunched the numbers and here are the top five, with the average added cost of going electric in parenthesis:
Honolulu, Hawaii ($4,005)

Topeka, Kansas ($3,065)

Greenville, South Carolina ($2,994)

Lubbock, Texas ($2,988)

Sioux Falls, South Dakota ($2,869)
YOU MIGHT ALSO LIKE
Biking Is Faster Than Driving in These Major Cities
Google's Self-Driving Car About to Hit Public Roads
EcoWatch Daily Newsletter
With well over a billion cars worldwide, electric vehicles are still only a small percentage. An economist from the University of Michigan Energy Institute says that is likely to change. Maskot / Getty Images
In 2018, there were about 5 million electric cars on the road globally. It sounds like a large number, but with well over a billion cars worldwide, electric vehicles are still only a small percentage.
Nestlé is accelerating its efforts to bring functional, safe and environmentally friendly packaging solutions to the market and to address the global challenge of plastic packaging waste.
Nestlé
/ Flickr /
CC BY-NC-ND 2.0
Nestlé, the world's largest food company, said it will invest up to $2 billion to address the plastic waste crisis that it is largely responsible for.
Determining the effects of media on people's lives requires knowledge of what people are actually seeing and doing on those screens. Vertigo3d / iStock / Getty Images Plus
Indigenous people of various ethnic groups protest calling for demarcation of lands during the closing of the 'Red January - Indigenous Blood', in Paulista Avenue, in São Paulo, Brazil, Jan. 31, 2019. Cris Faga / NurPhoto / Getty Images
By Raphael Tsavkko Garcia
Rarely has something so precious fallen into such unsafe hands. Since Jair Bolsonaro took the Brazilian presidency in 2019, the Amazon, which makes up 10 percent of our planet's biodiversity and absorbs an estimated 5 percent of global carbon emissions, has been hit with a record number of fires and unprecedented deforestation.
Microsoft's main campus in Redmond, Washington on May 12, 2017. GLENN CHAPMAN / AFP via Getty Images
Microsoft announced ambitious new plans to become carbon negative by 2030 and then go one step further and remove by 2050 all the carbon it has emitted since the company was founded in 1975, according to a company press release.