1 Simple Way to Get Your Kids to Eat Their Fruits and Veggies
Jan. 16, 2015 10:13AM EST
Food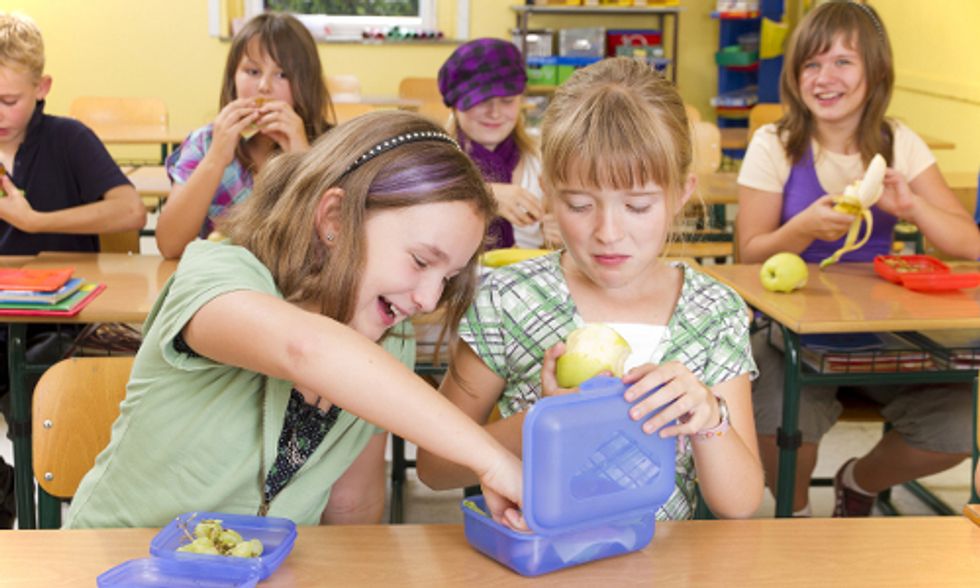 You can lead a kid to vegetables—and other healthy foods—but you can't make her eat them.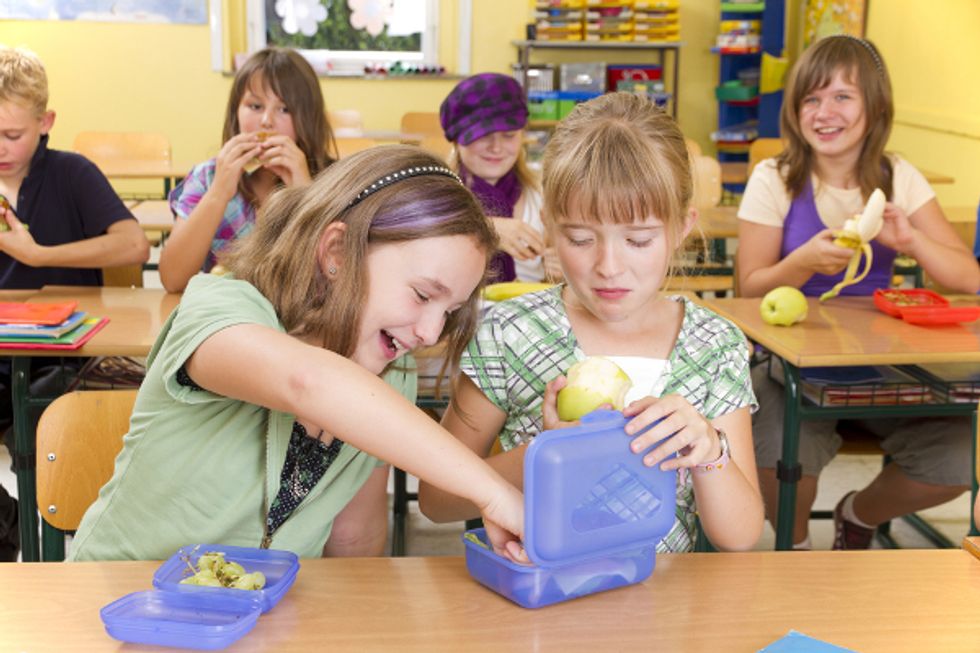 Photo credit: Shutterstock
But one school has come up with a simple, ingenious and intuitive fix that has caused the amount of produce eaten during lunches to soar. The answer is to tire them out and make them ravenous. Then they'll eat anything—even if it's good for them!
The National School Lunch Program, which provides free and low-cost meals to more than 100,000 schools across the country, noticed that when children were required to put a fruit and a vegetable on their trays, they weren't necessarily eating them. About 70 percent of them were getting thrown away—more than $3.8 million worth every day. And while offering a small reward did increase consumption, a lot was still wasted.
So researchers Joseph Price from Brigham Young University in Provo, Utah and David Just from Cornell University in Ithaca, New York sent observers to seven schools in Orem, Utah, to see what kids in grades one through six were actually eating, documenting how much produce they tossed in the trash.
Then they tried an intriguing experiment. Most schools schedule recess immediately after lunch with the idea that kids could work off what they just ate. But the researchers theorized that they were rushing through lunch, eating only what they liked and throwing the rest away, eager to get out and play.
"Recess is a pretty big deal to kids," Price told the Salt Lake City Tribune. "So if you make them choose between recess and vegetables, recess is going to win."
So they decided to see what would happen if they flipped the order, sending kids to recess before lunch. They moved three of the schools to that new schedule.
The results were striking. Apparently, the kids worked up quite a health appetite. They ate 54 percent more fruits and vegetables and there was a 45 percent increase in the number who ate at least one serving of produce.
"Not only do kids eat more vegetables, but they throw less away," Price told the Tribune. "For a school trying to serve good fruits and vegetables, it's encouraging to know you can get more in the tummy and less in the trash."
Modern Farmer reported on the story, noting, "The researchers recommend that every single school make the switch, and though this study only looked at kids of a certain age in one town in Utah, the results certainly seem promising enough to convince schools to try it. What's the worst that could happen, after all?"
Your kid might discover that broccoli isn't poisonous after all?
YOU MIGHT ALSO LIKE
Cafeteria Man Fights for Healthier School Food
Nation's First All-Vegan School Menu Coming to Los Angeles
School Garden Program Teaches Kids to Eat and Grow Healthy Food
EcoWatch Daily Newsletter
Related Articles from EcoWatch