This website uses cookies to ensure you get the best experience while browsing it. By clicking 'Got It' you're accepting these terms.
1,000 People Attend Hearing on Proposal for Nation's Largest Oil-by-Rail Terminal
Jan. 13, 2016 11:25AM EST
By Brett VandenHeuvel, Columbia Riverkeeper
The people—a lot of people—have spoken loud and clear against the proposal to build the nation's largest oil-by-rail terminal at the Port of Vancouver in Washington. After 10 hours of testimony with more than 1,000 people in attendance last week, Washington's Energy Council had to hold a second hearing to accommodate the overflow testimony. And now with Congress lifting the crude oil export ban, stopping this massive shipping terminal takes on added importance.
---
Tesoro Savage would ship almost half as much crude oil as the Keystone XL pipeline, but on trains. Tesoro would offload the trains onto large oil tanker ships to sail over the notorious Columbia River bar to the Pacific Ocean.
Washington's Gov. Jay Inslee will make the final decision on the oil proposal, after a recommendation from his energy council. In a normally quiet area of southwest Washington an unprecedented cross section of local businesses, labor leaders, conservation groups, tribal nations, physicians and even the city governments of Vancouver and Portland are taking a stand to protect the region.
Here are many of the diverse voices opposing Tesoro's oil-by-rail project:
"When it comes to oil spills it's not a question of if it's going to happen but when it's going to happen." —Carlos Smith, member of the tribal council of the Confederated Tribes of Warm Springs and treasurer of Columbia River Inter-Tribal Fish Commission
"Doctors are deeply troubled by the well-documented health and safety impacts of these proposals." —Dr. Elisabeth Lee, a family medicine physician from Clark County
"Our members do not want to work around oil trains and oil terminals. It's not safe." —Jared Smith, president of the International Longshore and Warehouse Union Local in Vancouver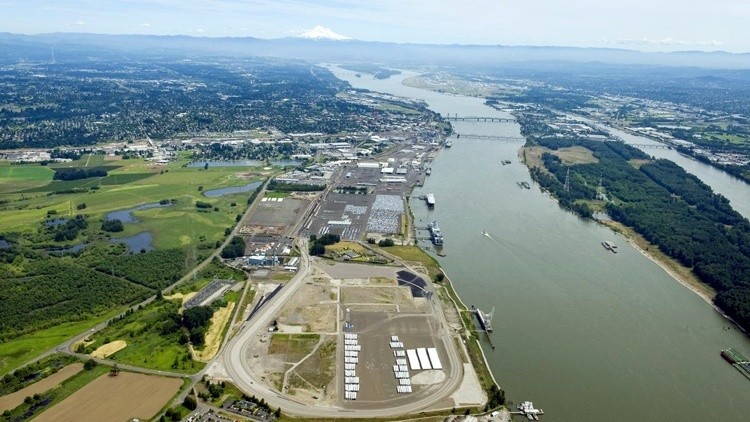 "With the increase in rail traffic the risk of a catastrophic oil train accident would increase dramatically." —Laurent Picard, a firefighter and Hood River city councilmember
"What we're fighting for today is the future of fishing on the Columbia River." —Bob Rees, fishing guide and executive director of the Association of Northwest Steelheaders.
"Vancouver's business community does not want this project here." —Don Orange, owner of Hoesly Eco Automotive in Vancouver and founder of Vancouver 101
"This project is completely incompatible with the ideals and goals of our community." —Dan Serres, conservation director with Columbia Riverkeeper
Now, it's your turn to give your number one reason why Washington should reject Tesoro's proposed oil train terminal in Vancouver.
YOU MIGHT ALSO LIKE
Obama to Climate Deniers in SOTU: Go Ahead 'Dispute the Science', But 'You'll Be Pretty Lonely'
What You Need to Know About the Flint Water Crisis
Geologists: Humans' Mark on the Earth Will Be Detectable Millions of Years From Now
Note to Self: Don't Park Car Next to Lake Erie When It's Freezing Out
Best 3 Recommended CBD Oils
Pixabay
By John R. Platt
The world needs to change the way it eats, not just as individuals but as a society.
The Russian military is taking measures to protect the residents of a remote Arctic settlement from a mass of polar bears, German press agency DPA reported.
The move comes after regional authorities declared a state of emergency over the weekend after sightings of more than 50 bears in the town of Belushya Guba since December.
This year's letter from Bill and Melinda Gates focused on nine things that surprised them. For the Microsoft-cofounder, one thing he was surprised to learn was the massive amount of new buildings the planet should expect in the coming decades due to urban population growth.
"The number of buildings in the world is going to double by 2060. It's like we're going to build a new New York City every month for the next 40 years," he said.