What You Need to Know About the Paleo Diet
Our epidemics of dietary disease have prompted a great deal of research into what humans are meant to eat for optimal health. In 1985, an influential article was published proposing that our chronic diseases stem from a disconnect between what our bodies ate while evolving during the Stone Age (about 2 million years ago) and what we're stuffing our face with today. The proposal advocated for a return towards a hunter-gatherer type diet of lean meat, fruits, vegetables and nuts.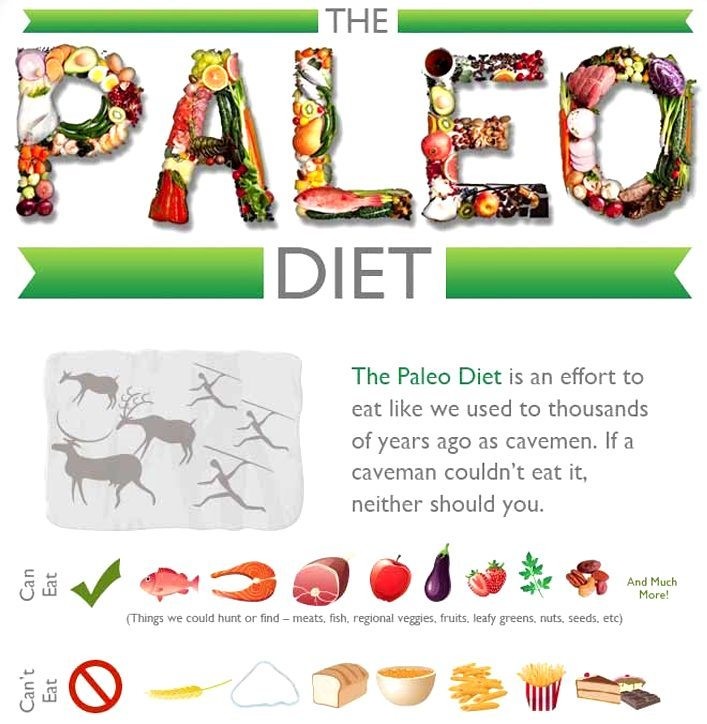 It's reasonable to assume our nutritional requirements were established in the prehistoric past. However, the question of which prehistoric past we should emulate remains. Why just the last 2 million? We've been evolving for about 20 million years since our common great ape ancestor, during which our nutrient requirements and digestive physiology were set down. Therefore our hunter-gatherer days at the tail end probably had little effect. What were we eating for the first 90 percent of our evolution? What the rest of the great apes ended up eating—95 percent or more plants.
This may explain why we're so susceptible to heart disease. For most of human evolution, cholesterol may have been virtually absent from the diet. No bacon, butter or trans fats; and massive amounts of fiber, which pulls cholesterol from the body. This could have been a problem since our body needs a certain amount of cholesterol, but our bodies evolve not only to make cholesterol, but also to preserve it and recycle it.
If we think of the human body as a cholesterol-conserving machine, then plop it into the modern world of bacon, eggs, cheese, chicken, pork and pastry; it's no wonder artery-clogging heart disease is our #1 cause of death. What used to be adaptive for 90 percent of our evolution—holding on to cholesterol at all costs since we weren't getting much in our diet—is today maladaptive, a liability leading to the clogging of our arteries. Our bodies just can't handle it.
As the editor-in-chief of the American Journal of Cardiology noted 25 years ago, no matter how much fat and cholesterol carnivores eat, they do not develop atherosclerosis. We can feed a dog 500 eggs worth of cholesterol and they just wag their tail; a dog's body is used to eating and getting rid of excess cholesterol. Conversely, within months a fraction of that cholesterol can start clogging the arteries of animals adapted to eating a more plant-based diet.
Even if our bodies were designed by natural selection to eat mostly fruit, greens and seeds for 90 percent of our evolution, why didn't we better adapt to meat-eating in the last 10 percent, during the Paleolithic? We've had nearly 2 million years to get used to all that extra saturated fat and cholesterol. If a lifetime of eating like that clogs up nearly everyone's arteries, why didn't the genes of those who got heart attacks die off and get replaced by those that could live to a ripe old age with clean arteries regardless of what they ate?
Because most didn't survive into old age. Most prehistoric peoples didn't live long enough to get heart attacks. When the average life expectancy is 25 years old, then the genes that get passed along are those that can live to reproductive age by any means necessary and that means not dying of starvation. The more calories in food, the better. Eating lots of bone marrow and brains, human or otherwise, would have a selective advantage (as would discovering a time machine stash of Twinkies for that matter!). If we only have to live long enough to get our kids to puberty to pass along our genes, then we don't have to evolve any protections against the ravages of chronic disease.
To find a population nearly free of chronic disease in old age, we don't have to go back a million years. In the 20th century, networks of missionary hospitals in rural Africa found coronary artery disease virtually absent and not just heart disease, but high blood pressure, stroke, diabetes, common cancers and more. In a sense, these populations in rural China and Africa were eating the type of diet we've been eating for 90 percent of the last 20 million years, a diet almost exclusively of plant foods.
How do we know it was their diet and not something else? In the 25 year update to their original paleo paper, the authors tried to clarify that they did not then and do not now propose that people adopt a particular diet just based on what our ancient ancestors ate. Dietary recommendations must be put to the test. That's why the pioneering research from Pritikin, Ornish and Esselstyn is so important, showing that plant-based diets can not only stop heart disease but have been proven to reverse it in the majority of patients. Indeed, it's the only diet that ever has.
YOU MIGHT ALSO LIKE 
Is the Chemical Acrylamide in Coffee Harmful to Your Health?
5 Non-Stick Pans That Won't Give You Cancer
The Truth About Gluten: Is it Healthy for Me?
Katahdin Woods and Waters. National Parks Conservation Association.
Looks like you'll have to trust your map if you want to find the newly designated Katahdin Woods and Waters National Monument in Maine.
Gov. Paul LePage has refused to put up any official signs along the four main roads to the 87,500-acre preserve, which is on the list of 27 national monuments under Interior Sec. Ryan Zinke's review.
Keep reading...
Show less
Keep reading...
Show less
More than 58 percent of Swiss voters supported a measure to phase out nuclear power in favor of renewable energy.
The plan provides billions in subsidies for renewable energy, bans the construction of new nuclear plants and decommissions Switzerland's five aging reactors. There is no clear date when the plants will close.

Keep reading...
Show less
iStock
By Alex Kirby
An ambitious scientific expedition is due to start work on May 22 on Bolivia's second-highest mountain, Illimani. The researchers plan to drill three ice cores from the Illimani glacier, and to store two of them in Antarctica as the start of the world's first ice archive.
Keep reading...
Show less
CC-BY-SA-2.5 and GNU FDL
Although not on most people's radar here, New York is one step closer to becoming the first state to have genetically modified, non-sterile insects released outside without cages.

Keep reading...
Show less
Photo credit: Michael Fujiwara/YouTube
The viral video of a young girl snatched off a Richmond, British Columbia dock by a sea lion is another reminder that people shouldn't get too close to wild animals.
Port officials in Canada have sharply criticized the family for putting themselves at risk for feeding the large animal, especially since there are several signs in the area warning people not to do so.
Keep reading...
Show less
Bears Ears National Monument. Tim Peterson
An anti-public lands official in Utah said Interior Sec. Ryan Zinke has already made up his mind to repeal Bears Ears National Monument, a move experts say could be against the law.
Keep reading...
Show less
The Crop Trust
Flooding breached a supposedly impregnable Arctic "doomsday" vault containing a collection of seeds stored for an apocalypse scenario last week, after warmer-than-average temperatures caused a layer of permafrost to thaw.
Keep reading...
Show less