Oct. 19, 2011 08:24PM EST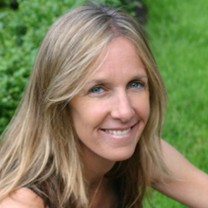 Wendy Abrams is the founder of Cool Globes, Inc., a nonprofit organization dedicated to raising awareness of climate change.
Using the venues of public art and public education, the inaugural "Cool Globes: Hot Ideas for a Cooler Planet" exhibit premiered in Chicago in June 2007 with more than 3 million viewers. Since then, Cool Globes went on to tour across the U.S., Europe and South America. Abrams serves on the National Council of Environmental Defense Fund. She is a Trustee for Waterkeeper Alliance and on the Board of Trustees at The Field Museum of Natural History in Chicago. In 2011, she helped establish The Abrams Environmental Law Clinic at the University of Chicago Law School. Abrams earned her bachelor's degree from Brown University and received an MBA from Northwestern University's Kellogg Graduate School of Management. She lives in a suburb of Chicago with her husband Jim and their four children.