Renewable Energy
18 April 2013
Powering America: How Solar Energy Creates Green Jobs and Grows the Economy
Calling job creation in America a "shared goal," the Solar Energy Industries Association (SEIA) today joined other trade associations, labor unions, environmental groups and business and community advocates in pushing for new efforts to address climate change, rebuild America's aging infrastructure and foster innovation.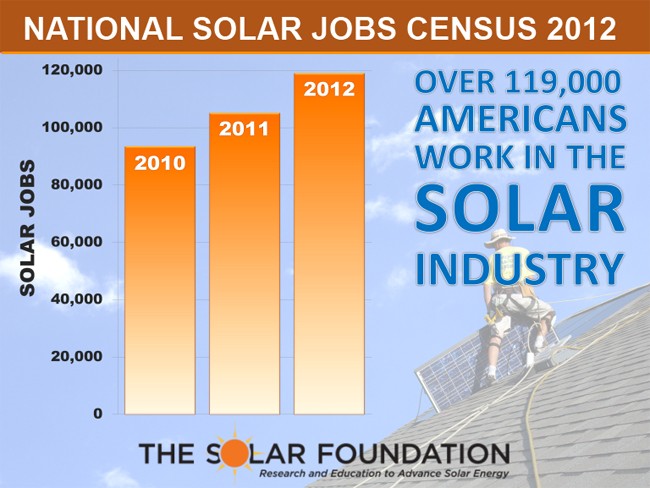 Members of the BlueGreen Alliance, which represents more than 15 million members and supporters nationwide, held a press conference today on Capitol Hill to discuss ways to jump start job creation. One important way, they said, was to dramatically expand the use of renewable energy, including solar.
"Today, solar is one of the fastest-growing industries in the United States, providing good-paying jobs for more than 119,000 American workers," said Rhone Resch, president and CEO of SEIA. "Over the past five years, the U.S. solar energy industry has experienced sustained growth thanks to rising demand, falling costs and new financing options. Since 2008, the amount of solar powering our homes, businesses and military bases has increased six-fold–from 1,100 megawatts to more than 7,700 megawatts today, which is enough to power more than 1.2 million American homes."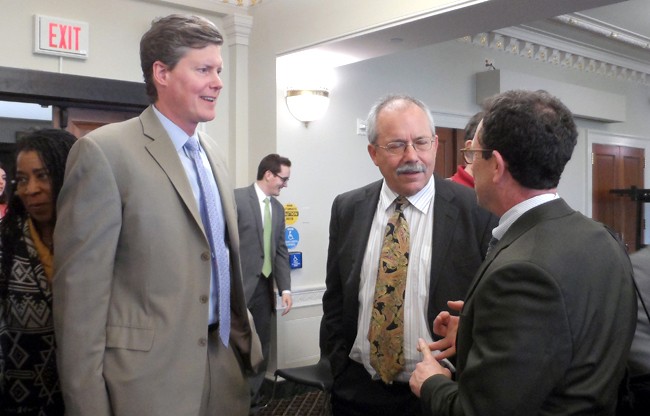 Resch went on to say, "Some of this growth is attributed to the fact that the cost of a solar system has dropped by nearly 40 percent over the past two years, making solar more affordable than ever for consumers. If we want to want to create new jobs, foster innovation and ensure prosperity for future generations of Americans, we must expand our commitment to using clean, renewable energy sources in the U.S. and around the world."
In a related development, The Solar Foundation, an independent nonprofit solar research and education organization, today announced the release of its State Solar Jobs Map, a web-based tool providing the first ever solar jobs numbers for each of the 50 states.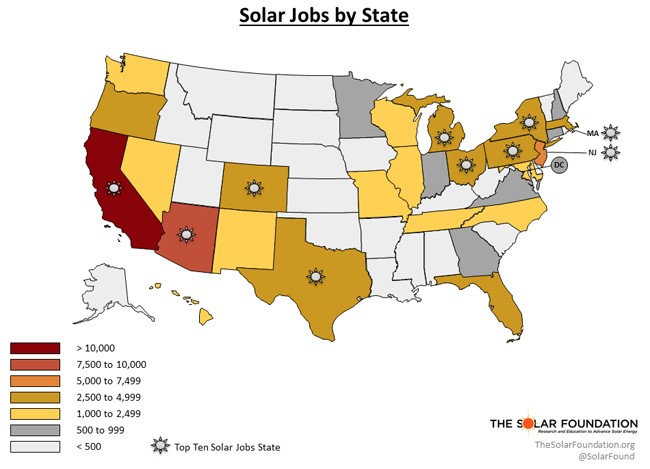 Visit EcoWatch's RENEWABLES page for more related news on this topic.
——–
Click here to tell Congress to Expedite Renewable Energy.

iStock
By Alex Kirby
An ambitious scientific expedition is due to start work on May 22 on Bolivia's second-highest mountain, Illimani. The researchers plan to drill three ice cores from the Illimani glacier, and to store two of them in Antarctica as the start of the world's first ice archive.
Keep reading...
Show less
More than 58 percent of Swiss voters supported a measure to phase out nuclear power in favor of renewable energy.
The plan provides billions in subsidies for renewable energy, bans the construction of new nuclear plants and decommissions Switzerland's five aging reactors. There is no clear date when the plants will close.

Keep reading...
Show less
The Crop Trust
Flooding breached a supposedly impregnable Arctic "doomsday" vault containing a collection of seeds stored for an apocalypse scenario last week, after warmer-than-average temperatures caused a layer of permafrost to thaw.
Keep reading...
Show less
The edge of the Filchner-Ronne ice shelf in the Weddell Sea. Ralph Timmermann/AWI
By Tim Radford
German scientists have worked out the process that could destroy an Antarctic ice shelf the size of Iraq.
Keep reading...
Show less
An adult 17-year cicada and two nymph exoskeletons. Joel Duff
Cicadas cropping up early in the mid-Atlantic region may be responding to climate change, scientists hypothesize.
Keep reading...
Show less
May. 21, 2017 01:11PM EST
Unsplash
If you want to see a solution to the climate crisis in your lifetime, they might be the two most important words you hear this year: carbon pricing.
Keep reading...
Show less
May. 21, 2017 01:01PM EST
Methane released from frozen permafrost trapped as bubbles within ice. NASA
Japan and China have successfully extracted methane hydrate—ice crystals with natural methane gas locked inside—from the ocean floor near their coastlines.
Commercial development of this frozen fossil fuel is considered by many countries as a key to energy security. However, releasing this massive methane monster is a potential environmental disaster.
Keep reading...
Show less
Owen Buggy
By Sabrina Imbler
The Kodiak Queen had a long, storied life. One of five vessels to survive the Dec. 7, 1941, attack on Pearl Harbor, the ship later traveled up north to serve as an Alaska king crab vessel and salmon tender.
Keep reading...
Show less