Jan. 06, 2012 08:24PM EST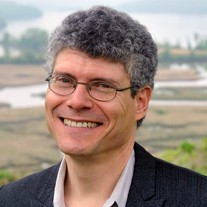 Paul Gallay has worked for over 25 years to protect the environment and support local communities, as a non-profit executive, public official and educator. For thirteen years, Paul worked for the New York State's Attorney General and Department of Environmental Conservation. After leaving government, Paul served as Westchester Land Trust's executive director from 2000 to 2008. WLT helped protect thousands of acres of sensitive land and successfully pushed for sounder, more sustainable development practices. Before joining Riverkeeper in July 2010, Paul served nearly two years as president of Maine Coast Heritage Trust, helping MCHT open its preserves to the public and engage more deeply with local communities.
Paul graduated from Columbia Law School in 1984. His undergraduate degree is from Williams College. Paul grew up in Thornwood, near the Kensico Reservoir, where he learned to fish. His new home, as Riverkeeper, will be in the Village of Ossining.