Oil and Gas Drilling Takes Precedence Over Conservation on Public Lands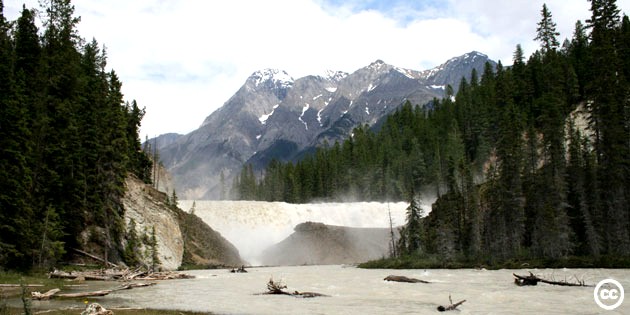 The integrity of natural lands in the U.S. are in jeopardy. Severe droughts, raging wildfires and other extreme weather events enhanced by climate change are wreaking havoc on America's most beautiful places. On top of this, many of these lands are being targeted for oil and gas drilling—the very activity that drives climate change.
Under President Obama, the pace of drilling on public lands is double that of protecting public lands. The current U.S. Congress is the first since World War II to fail to designate a single new acre of protected land.
The Sierra Club's Wild America campaign is calling on President Obama to elevate more land in the west to the status of "national monument," which would prevent land leases for fossil fuel extraction.
Sportsmen and outdoorsmen identify climate change and the fossil fuels that cause it as the biggest threat to America's wild places. Climate change is fueling unprecedented drought, wildfires and changes in ecosystems that are endangering wildlife and biodiversity. Protecting these ecologically important places means halting our dependence on fossil fuels.
The Obama administration recently unveiled its plans for the Energy Security Trust, a federal plan to speed up the permitting process for oil and gas drilling on public lands and send the royalties from these activities to a trust fund for clean technology advancements, including electric vehicles. It was met with applause from the petroleum industry, who was eager to get the go-ahead from President Obama on increased domestic drilling.
Expanding drilling on public lands runs counter to conservation efforts. At a time when extreme weather, fueled by climate change, is wreaking havoc on beautiful places, the government shouldn't give the fossil fuel industry permission to pollute natural landscapes and public lands for their dangerous activities.
Visit EcoWatch's PUBLIC LANDS page for more related news on this topic.
——–
Click here to sign a petition to tell the Bureau of Land Management to issue strong rules for federal fracking leases on public lands.

On the eve of World Turtle Day, the world's largest travel website—TripAdvisor—removed the sale of tickets to the Cayman Turtle Centre, where more than 5,000 endangered sea turtles live in horrific conditions.
Keep reading...
Show less
The Dakota Access Pipeline under construction. Photo credit: Flickr
The Dakota Access Pipeline (DAPL) system leaked more than 100 gallons of oil in two separate incidents in North Dakota in March.

This is the $3.8 billion project's third known leak. The controversial pipeline, which is not yet finished and not yet operational, also spilled 84 gallons of oil in South Dakota on April 4.

Keep reading...
Show less
Robin Loznak
After numerous legal efforts trying to get a federal district court in Oregon to throw out a climate lawsuit brought by 21 young people, a defeated National Association of Manufacturers (NAM) filed a motion Monday requesting the court's permission to withdraw from the litigation.
Keep reading...
Show less
Greenland ice sheet melt in action. Sara Penrhyn-Jones
The Department of Interior edited a news release on a study coauthored by government scientists to remove a mention of climate change, the Washington Post reported.
Keep reading...
Show less
Hurricane Sandy floods a street in Lindenhurst, Long Island. Jason DeCrow/CC BY SA/2.5
By Robert McSweeney
Billions of people across the world could see climates they've never experienced before by the middle of the century, a new study said.
Keep reading...
Show less
Buyers look through frozen tuna on sale at the fish market in Tokyo's Tsukiji district. Rob Gihooly
By Tony Long
Japan, one of the world's largest fish importers, has joined 47 other governments in ratifying the Port State Measures Agreement (PSMA)—an international treaty designed to stop illegal, unreported and unregulated (IUU) fishing.
Keep reading...
Show less
Katahdin Woods and Waters. National Parks Conservation Association.
Looks like you'll have to trust your map if you want to find the newly designated Katahdin Woods and Waters National Monument in Maine.
Gov. Paul LePage has refused to put up any official signs along the four main roads to the 87,500-acre preserve, which is on the list of 27 national monuments under Interior Sec. Ryan Zinke's review.
Keep reading...
Show less
Keep reading...
Show less


Get EcoWatch in your inbox