How Iowa Caucus Could Place Urgency of Climate Action to Forefront of National Debate
The road to my caucus location in Iowa on Monday will wind along an Iowa River valley littered with the reminders of record flooding and drought since the last election—and a sea change on voters' priorities on climate action since 2008.
Climate change, like the candidates' climate action plans, may have received scant attention in the presidential debates and media.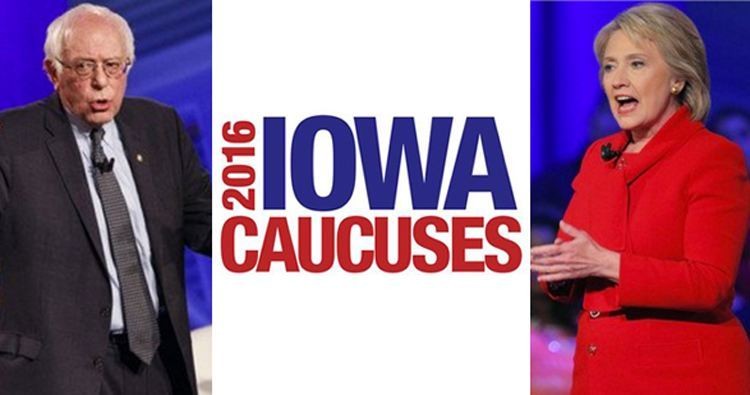 But in Iowa, a state that leads in wind energy production and faces severe economic and agricultural risks from extreme weather, Bernie Sanders' bold climate action plan and long-time track record to take on the fossil fuel lobby is uniting a new generation of Iowa farmers and clean energy entrepreneurs, inspiring a groundswell of student activism, and tapping into the real and urgent climate leadership emerging in cities like Des Moines, Dubuque and Iowa City.
As the only candidate standing up to the Bakken pipeline, fracking and the fossil fuel lobby, and laying out a plan for farmers and displaced workers to be part of a clean energy revolution, Sanders is not just Iowa's climate champion.
A Sanders victory in Iowa next Monday could place the urgency of climate action back to the forefront of national debate—and electrify a new coalition of clean energy voters across the country.
All Democrats, of course, have touted their clean energy and climate action bona fides. But there is a huge divide between Hillary Clinton's and Martin O'Malley's notable renewable energy plans, and Sanders' long-time track record of standing up to the fossil fuel lobby and calling for an end to huge fossil fuel subsidies, as well as extraction on public lands.
The controversy of the Bakken pipeline for Iowans, as seen in this ad, highlights Sanders' leadership:
As part of his plans to cut carbon pollution by 40 percent by 2030, Sanders—unlike Clinton—calls for a carbon tax on polluters, in order to "return billions of dollars to working families to ensure the fossil fuel companies don't subject Americans to unfair rate hikes" and "protect low-income and minority communities that are most impacted by the transformation of our energy system and protect the most vulnerable communities in the country suffering the ravages of climate change."
As rural Iowans hold off devastating frac sand mining operations in the northern part of the state, Sanders is the only candidate to campaign against hydraulic fracking and liquefied natural gas exports.
The challenge, Sanders writes, remains the fossil fuel lobby:
"The fossil fuel industry spends billions and billions of dollars lobbying and buying candidates to block virtually all progress on climate change. At the national level where companies have to report what they spend on lobbying and campaign contributions, the oil companies, coal companies and electric utilities spent a staggering $2.26 billion in federal lobbying since 2009 and another $330 million in federal campaign contributions."
Sanders stands alone in defiance of the stranglehold of the fossil fuel lobby in Washington, and in the Democratic Party.
In this respect, an Iowa victory for Sanders will determine any real debate and progress on climate action and a clean energy revolution in the future.
Follow Jeff Biggers on Twitter.
YOU MIGHT ALSO LIKE
Sanders vs. Clinton: Hard Hitting Final Pitches to Iowa Voters
Michael Bloomberg Considers a Run for President
5 Reasons Ted Cruz Is More Dangerous Than Donald Trump
15 Florida Mayors to Marco Rubio: We're Going Under, Take Climate Change Seriously
Katahdin Woods and Waters. National Parks Conservation Association.
Looks like you'll have to trust your map if you want to find the newly designated Katahdin Woods and Waters National Monument in Maine.
Gov. Paul LePage has refused to put up any official signs along the four main roads to the 87,500-acre preserve, which is on the list of 27 national monuments under Interior Sec. Ryan Zinke's review.
Keep reading...
Show less
Keep reading...
Show less
More than 58 percent of Swiss voters supported a measure to phase out nuclear power in favor of renewable energy.
The plan provides billions in subsidies for renewable energy, bans the construction of new nuclear plants and decommissions Switzerland's five aging reactors. There is no clear date when the plants will close.

Keep reading...
Show less
iStock
By Alex Kirby
An ambitious scientific expedition is due to start work on May 22 on Bolivia's second-highest mountain, Illimani. The researchers plan to drill three ice cores from the Illimani glacier, and to store two of them in Antarctica as the start of the world's first ice archive.
Keep reading...
Show less
CC-BY-SA-2.5 and GNU FDL
Although not on most people's radar here, New York is one step closer to becoming the first state to have genetically modified, non-sterile insects released outside without cages.

Keep reading...
Show less
Photo credit: Michael Fujiwara/YouTube
The viral video of a young girl snatched off a Richmond, British Columbia dock by a sea lion is another reminder that people shouldn't get too close to wild animals.
Port officials in Canada have sharply criticized the family for putting themselves at risk for feeding the large animal, especially since there are several signs in the area warning people not to do so.
Keep reading...
Show less
Bears Ears National Monument. Tim Peterson
An anti-public lands official in Utah said Interior Sec. Ryan Zinke has already made up his mind to repeal Bears Ears National Monument, a move experts say could be against the law.
Keep reading...
Show less
The Crop Trust
Flooding breached a supposedly impregnable Arctic "doomsday" vault containing a collection of seeds stored for an apocalypse scenario last week, after warmer-than-average temperatures caused a layer of permafrost to thaw.
Keep reading...
Show less