Oct. 31, 2011 09:17PM EST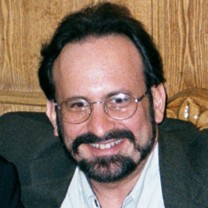 Geoffrey Sea is a writer, historian and preservationist in Sargents Station, Ohio. He received his A.B. degree magna cum laude in history and science from Harvard College and did graduate work in various fields of natural and social science at MIT, University of California and Columbia. He has published in the American Scholar, Columbia Journalism Review, the Bulletin of the Atomic Scientists, and numerous newspapers, and won a Project Censored Award for reporting on human radiation experiments. He has founded and/or directed non-profit organizations including the Atomic Reclamation and Conversion Project, International Foundation on Radiation, Ecology and Health, Southern Ohio Neighbors Group and Sargents Historic Preservation Project. Since 2004, Sea has owned and lived in the Barnes Home, a historic home in Sargents Station, Ohio. He is known for his transmigration theory, an explanation of the ancient earthworks of the Ohio Valley as having been built as path-markers and refuge stations for passenger pigeon flock migrations. 
Sea can be reached at SargentsPigeon@aol.com or follow him on Twitter at @GeoffreySea.