95% of Meteorologists Back Climate Consensus
According to a new survey of American Meteorological Society (AMS) members, 95 percent of meteorologists conclude climate change is happening, and more than 80 percent say it is human-caused.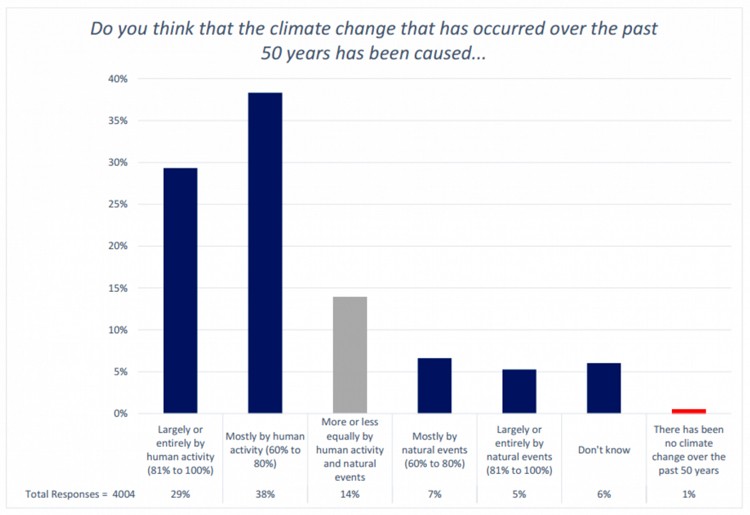 The survey represents a shift in the stance on climate change views among meteorologists that is reflective of that of the American public. Nearly 90 percent of AMS members say they are more convinced than ever in human-caused climate change, and one in five say their opinion about climate change has changed in the past five years.
The shift is driven by "new peer-reviewed studies, the growing scientific consensus on climate change, and evidence of climate change where they live."
For a deeper dive:
News: Washington Post $, The Hill
Commentary: Forbes, Marshall Shepherd column