7 Super Cool Tiny Houses Revolutionizing Micro-Living
For a long time in America, the dominant mentality was always "bigger is better." Finally, "small is beautiful" is having its moment. Tiny houses offer a viable solution for people looking to reduce their environmental impact and live more simply.
"Micro-living," as its proponents call it, is becoming increasingly popular. Tiny houses are even being touted as an affordable way to house the homeless. And nothing says these homes have to be boring and ugly. Don't believe me? Check out these 10 beautiful tiny houses:
1. This tiny house, the "Wedge," is designed and built by Wheelhaus. The "Wedge" features an angled roof which starts low in the bedroom and builds to 17 feet in the living room. The front is almost entirely glass, which gives the house an open feeling with plenty of natural light. The starting price is $89,000.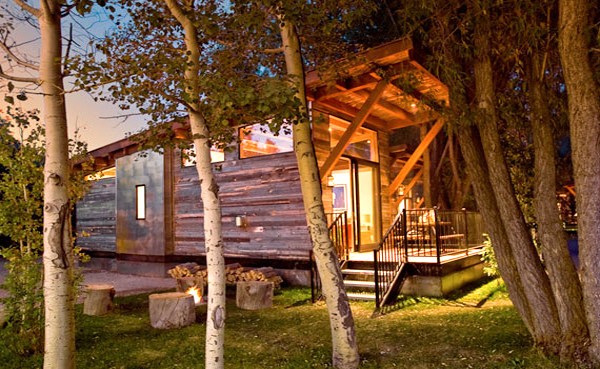 2. Don't have that kind of money to drop? No problem! Macy Miller is just one of the many tiny homeowners who built her own house. It took two years, in which she broke her foot and her back, but also met her future husband (quite the rollercoaster!). It's portable and it only cost her $11,000.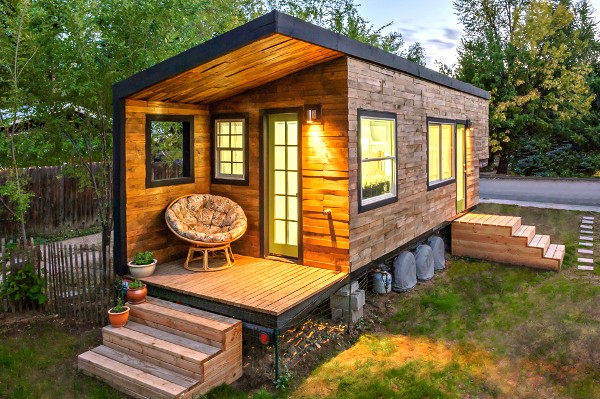 3. Take a video tour of Steve Areen's "Dome Home." He made his tiny house out of mostly natural materials for $9,000 on a mango farm in northeast Thailand. He was offered the space to build it by a friend, the materials were relatively inexpensive and he didn't have to worry about insulating for cold temperatures. The house features a hammock, a pond and plenty of tropical plants.
4. Don't want to buy a house or build from scratch? Michelle de la Vega turned her 250-square-foot garage into a tiny house. And most of the fixtures and the furniture were custom-made for the house or were salvaged or re-purposed by de la Vega.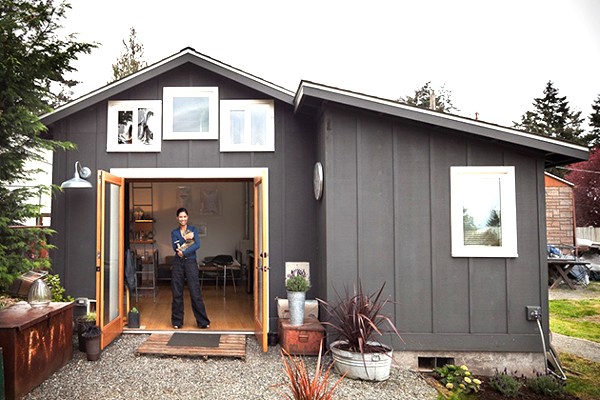 5. By far, one of the most futuristic looking tiny houses, the "Blob VB3" by the architectural design firm dmvA is an egg-shaped house with a bathroom, kitchen, lighting, a bed and several shelves for storage. There's a skylight and a door for lighting and air flow, and one entire side opens up to function as a porch.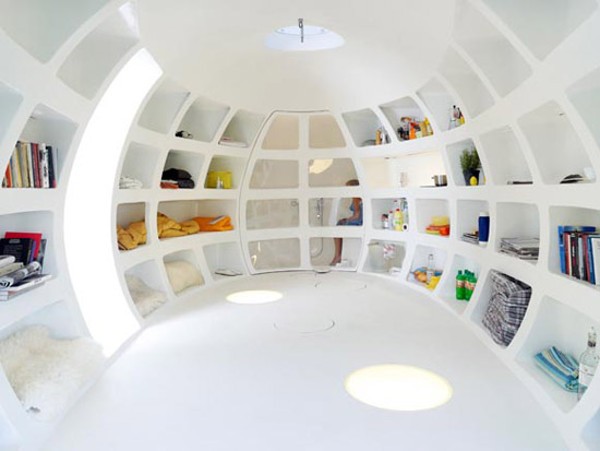 6. The Nomad Micro Home is a relatively cost effective option for those who want to buy their tiny home. This 100-square-foot house, which costs $30,000, can be shipped to you anywhere in the world and only takes a few days to assemble. The downstairs has a living room, kitchen and bathroom, while the upstairs has a small bedroom. This tiny home comes with solar panels, a rain collection system and large windows, which provides natural light and helps the small space feel larger than it actually it is. As its name suggests, it is portable.
7. A sustainable building advisor, Megan Lea, built a backyard retreat with reclaimed local barn wood and copper roofing. It is heated by a wood stove. Lea was frustrated by how poorly that corner of her garden was doing because it got too much shade, so she decided to build a tiny house there. The result is a beautiful little house made of mostly recycled material.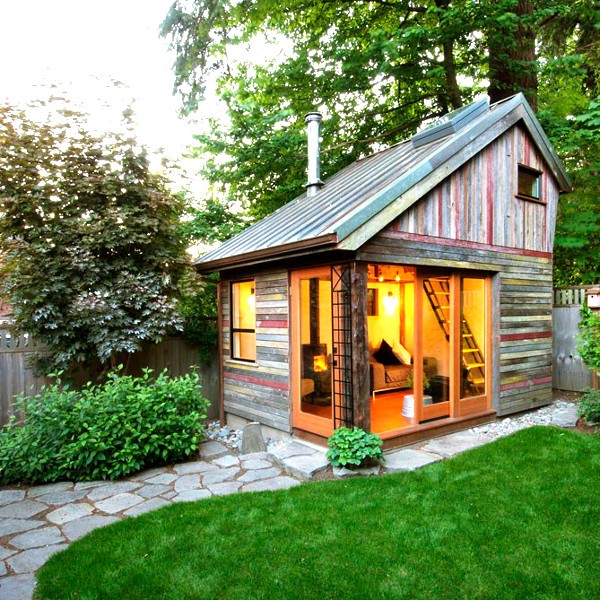 YOU MIGHT ALSO LIKE
How House Plants Keep You Healthy
Hydroponic Planter Makes It Easy to Grow Your Own Indoor Edible Garden
The U.S. Environmental Protection Agency (EPA) budget will still be slashed by nearly a third, from $8.2 billion to $5.65 billion, under President Trump's fiscal 2018 budget proposal released Tuesday.
The EPA, which has long been targeted by the Trump administration, is the hardest hit federal agency under the new plan. Opponents say it "endangers Americans" and cripples an institution charged with protecting their health and safety.
Keep reading...
Show less
Frustrated by non-experts taking to the internet to dispute the science behind human-made climate change, North Carolina meteorologist Greg Fishel issued a challenge to climate deniers, urging them to "put up or shut up" and "submit your work the way real scientists do, and see where it takes you."
Keep reading...
Show less
The Dakota Access Pipeline under construction. Photo credit: Flickr
The Dakota Access Pipeline (DAPL) system leaked more than 100 gallons of oil in two separate incidents in North Dakota in March.
This is the $3.8 billion project's third known leak. The controversial pipeline, which is not yet finished and not yet operational, also spilled 84 gallons of oil in South Dakota on April 4.
Keep reading...
Show less
The Center for Biological Diversity sued the Trump administration Tuesday to uncover public records showing that federal employees have been censored from using words or phrases related to climate change in formal agency communications.
Keep reading...
Show less
Keep reading...
Show less
On the eve of World Turtle Day, the world's largest travel website—TripAdvisor—removed the sale of tickets to the Cayman Turtle Centre, where more than 5,000 endangered sea turtles live in horrific conditions.
Keep reading...
Show less
Robin Loznak
After numerous legal efforts trying to get a federal district court in Oregon to throw out a climate lawsuit brought by 21 young people, a defeated National Association of Manufacturers (NAM) filed a motion Monday requesting the court's permission to withdraw from the litigation.
Keep reading...
Show less
Greenland ice sheet melt in action. Sara Penrhyn-Jones
The Department of Interior edited a news release on a study coauthored by government scientists to remove a mention of climate change, the Washington Post reported.
Keep reading...
Show less


Get EcoWatch in your inbox