5 Species Bouncing Back From the Brink of Extinction
Our planet is incredible and so are the creatures that inhabit it. Sadly, their habitats are under threat. Every two seconds, an area of rainforest the size of a football field is lost to human destruction. Oceans are filling with plastic and everyday, illegal trade and poaching are threatening to wipe entire species off the face of the planet.
However, these five amazing species are pulling back from the brink of extinction.
1. The Ili Pika, Spotted For the First Time in 20 Years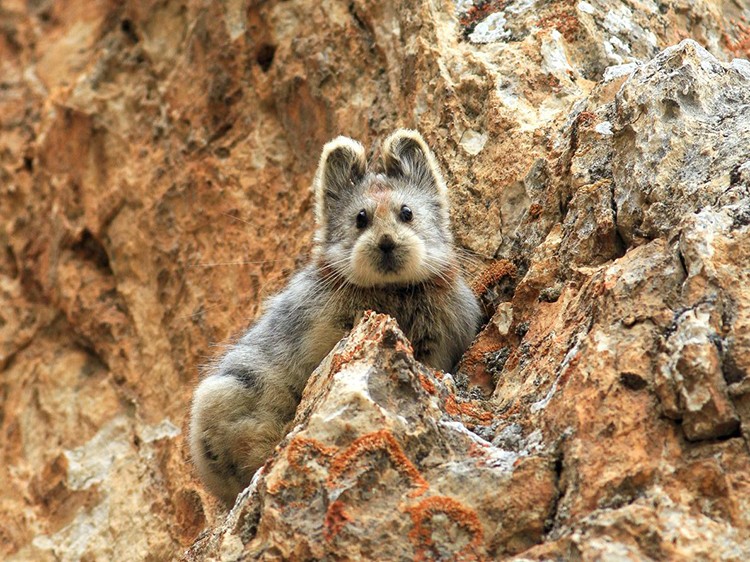 The almost impossibly cute Ili Pika is so rare that it was believed extinct for more than 20 years before it reappeared in March 2015.
The "magic rabbit" was discovered by accident in 1983 by conservationist Li Weidong in Northwest China's Xinjiang region and has been spotted only a handful of times since then. The last glimpse of the tiny creature with the teddy bear face was caught in 1990, leading to fears that it had been lost forever.
The re-emergence of the rare creature has given hope to Li Weidong and other conservationists. But climate change and an expanding human population at the foot of the mountain means that the creature is still under threat. Li is now fighting for official conservation status for the Ili Pika.
2. Record Number of Manatees Off the Florida Coast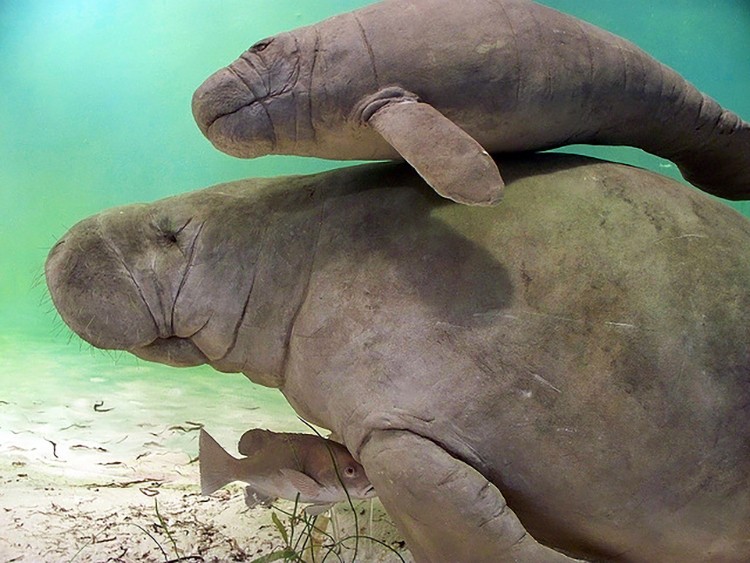 Conservation efforts for the manatees are being held up as a global success story. A record number were counted off the Florida coast this month. The slow moving sea creatures are in fact distant relatives of the landlubbing elephant. Among the first species to be classified as endangered in 1973, their population has leapt up from only 1,267 in 1991 to more than 6,000 today.
3. China's Wild Panda Population is Up 17 percent!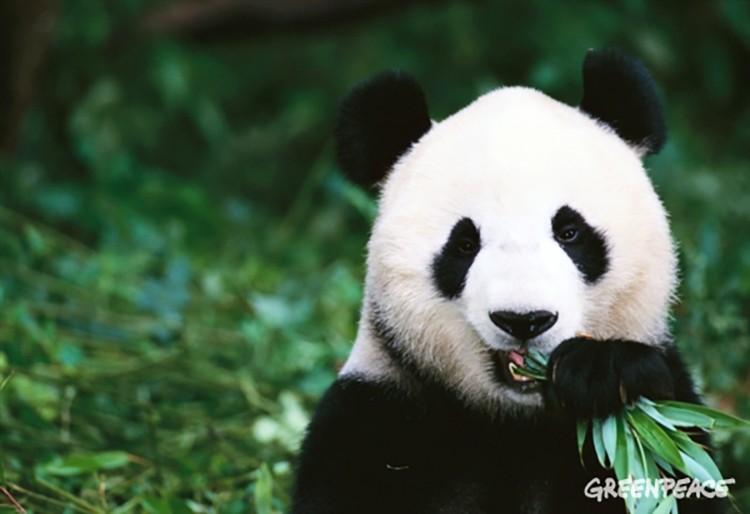 Wild populations of the Giant Panda, the rarest bear on the planet, saw an unprecedented leap of almost 17 percent in the past decade, according to China's 2015 National Survey of Giant Pandas. This is amazing progress, especially given that it's notoriously difficult for pandas to breed.
Their population growth is the result of decades of concerted effort, including establishing nature reserves and safe habitats for the pandas in its native Sichuan Province, in southwest China. Finally starting to pay off.
Sadly, the Giant Panda is still facing serious threat from habitat fragmentation. Find out more about our work fighting illegal logging in the Giant Panda's habitat here.
4. The Amur Leopard Population Doubled in 2015
The beautiful and elusive Amur leopard has made remarkable progress, more than doubling its population in just seven years. The world's rarest cat, the Amur leopard roams the broad expanses of forest and mountain in northeastern China and eastern Russia. Since a national park was established to protect their habitat in 2012, their population has grown from only 30 to 57.
5. Yunnan Golden Monkey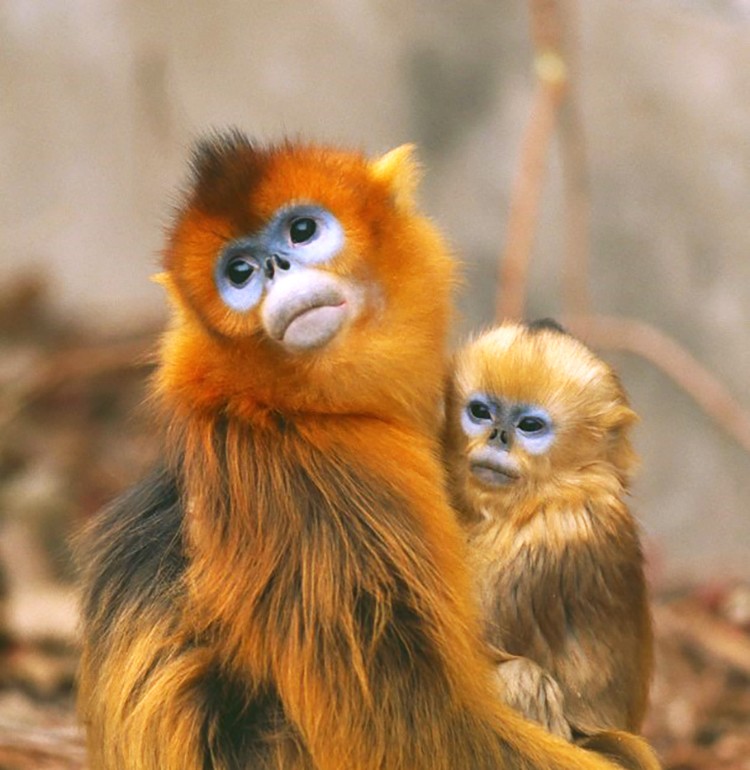 Sometimes referred to as "the wild men of the mountains," these rare primates live at altitudes of 4,000 m and higher in the mountains of southwestern China's Yunnan province. With a small population of only around 3000 and living in such remote locations, many suspected that the Yunnan Golden Monkey was extinct until the 1960s, when researchers found skeletons of the monkey on sale in the province.
Inhabiting only areas of pristine mountain forest, the monkeys are extremely vulnerable to deforestation. However, numerous projects to protect the high altitude forests of Yunnan have helped the Yunnan Golden Monkey to make a comeback. Some localities have seen their population triple since the 1980s.
Hundreds of species across the world face threats to their existence. But if there is one thing the above five unique animals show, it's that conservation works! It can be a lot of work, but protecting animal habitats can help these special creatures we share the world with to survive and thrive.
We can all play a part in helping these animals. We can support ocean sanctuaries, call for an end to deforestation and act against habitat threatening climate change. All these small acts help bring about change, and help create a world flourishing in spectacular wildlife.
YOU MIGHT ALSO LIKE
Penguin Swims 5,000 Miles Each Year to Visit the Man Who Rescued Him
Palm Oil Scorecard: Find Out Which Brands Are (and aren't) Helping Save Indonesia's Rainforests
How You Can Help Save the Whales by Eating the Right Fish
Wild Baby Wolverines Make On-Screen Debut in Remarkable New Documentary
The U.S. Environmental Protection Agency (EPA) budget will still be slashed by nearly a third, from $8.2 billion to $5.65 billion, under President Trump's fiscal 2018 budget proposal released Tuesday.
The EPA, which has long been targeted by the Trump administration, is the hardest hit federal agency under the new plan. Opponents say it "endangers Americans" and cripples an institution charged with protecting their health and safety.
Keep reading...
Show less
Frustrated by non-experts taking to the internet to dispute the science behind human-made climate change, North Carolina meteorologist Greg Fishel issued a challenge to climate deniers, urging them to "put up or shut up" and "submit your work the way real scientists do, and see where it takes you."
Keep reading...
Show less
The Dakota Access Pipeline under construction. Photo credit: Flickr
The Dakota Access Pipeline (DAPL) system leaked more than 100 gallons of oil in two separate incidents in North Dakota in March.
This is the $3.8 billion project's third known leak. The controversial pipeline, which is not yet finished and not yet operational, also spilled 84 gallons of oil in South Dakota on April 4.
Keep reading...
Show less
The Center for Biological Diversity sued the Trump administration Tuesday to uncover public records showing that federal employees have been censored from using words or phrases related to climate change in formal agency communications.
Keep reading...
Show less
Keep reading...
Show less
On the eve of World Turtle Day, the world's largest travel website—TripAdvisor—removed the sale of tickets to the Cayman Turtle Centre, where more than 5,000 endangered sea turtles live in horrific conditions.
Keep reading...
Show less
Robin Loznak
After numerous legal efforts trying to get a federal district court in Oregon to throw out a climate lawsuit brought by 21 young people, a defeated National Association of Manufacturers (NAM) filed a motion Monday requesting the court's permission to withdraw from the litigation.
Keep reading...
Show less
Greenland ice sheet melt in action. Sara Penrhyn-Jones
The Department of Interior edited a news release on a study coauthored by government scientists to remove a mention of climate change, the Washington Post reported.
Keep reading...
Show less


Get EcoWatch in your inbox