5 Amazing Places to Visit Before Climate Change Alters Them Forever
Some of the world's most amazing sights are gradually disappearing because of climate change..
Here, courtesy of Fodor's Travel, are five places that are on the brink of disappearing or changing forever because of pollution. If you've thought of traveling to these destinations, you might want to see them soon.
1. Antarctica—The frozen continent of Antarctica is thawing. While it may be some time until it melts away, go while it's still possible to see incredible wildlife, immense ice shelves and outstanding mountain ranges. Meanwhile, efforts are in place to minimize the environmental impact of tourism. Cruise ships carrying more than 500 passengers are no longer allowed to sail the straits. Some stricter limitations are on the docket from the International Association of Antarctic Tour Operators, an organization devoted to promoting safe, responsible tourism. Book a cruise through Abercrombie and Kent for an eco-friendly journey.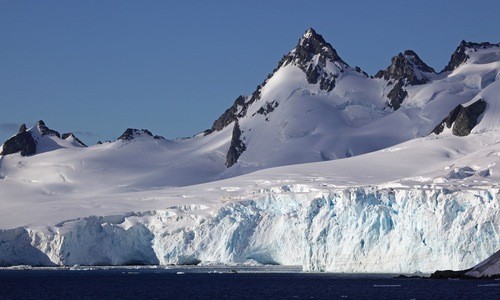 Shutterstock
2. Mt. Kilimanjaro, Tanzania—Few spots in the world are as picturesque as the volcanic mountain of Kilimanjaro, Africa's tallest peak. A study published by the Proceedings of the National Academy of Sciences says those snows are likely to be gone in 20 years. During the last century, 85 percent of the ice cap disappeared. To have the best Kilimanjaro climbing experience, strongly consider an operator like Alpine Ascents that's registered, has qualified guides, has porters' interests at heart and follows an environmental policy.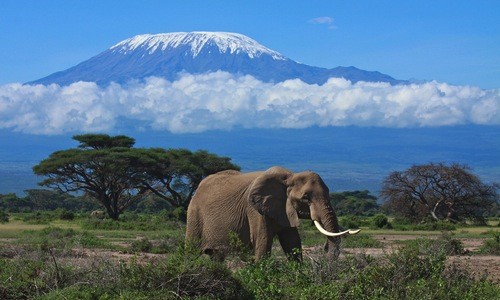 Shutterstock
3. Great Barrier Reef, Australia—Known as one of the world's premier diving sites, the Great Barrier Reef is suffering from rising ocean temperature, water pollution and fishing, which are causing erosion to the largest coral reef in the world. According to the Intergovernmental Panel on Climate Change, the rate of disintegration to the 7,000-year-old reef is unprecedented. Some scientists say that the reef could be dead within the next 40 years, taking a significant amount of sea life along with it. With such a unique and spectacular array of coral, fish and other marine life, travelers should put this on their must-see list. But when visiting be sure to look and not touch—the coral is easily damaged.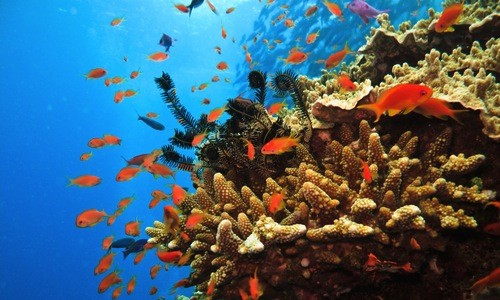 Shutterstock
4. Taj Mahal, Agra, India—The world's most elaborate mausoleum, built in the 17th century in memory of Mughal emperor Shal Jahan's favorite wife, Mumtaz Mahal, welcomes 3 million visitors a year. However, the United Nations Environmental, Scientific and Cultural Organization and some preservation groups are urging India to close the Taj Mahal as air pollution, shoddy restoration, population explosion and tourism's impact have been eroding the structure's exterior.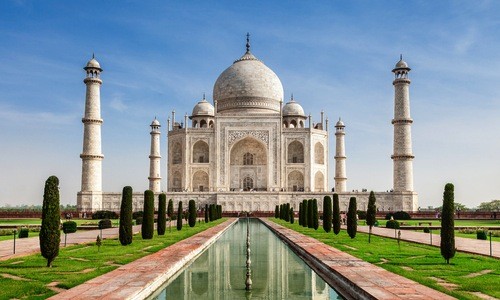 Shutterstock
5. The Dead Sea, Israel and Jordan—The salty, buoyant body is evaporating, sinking about three feet a year because border countries have been diverting water from the Dead Sea's main tributary for 50 years. The suggested answer: the "Red-Dead" project, which will channel the Red Sea into the Dead Sea. A group of local environmentalists, Friends of the Earth Middle East, claim the project will irrevocably compromise the Dead Sea's ecosystem. If a solution isn't put into place, the famed sea could dry up within the next 40 years.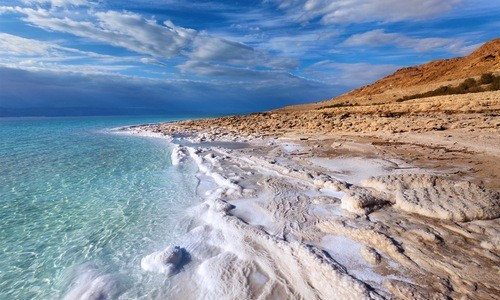 Shutterstock
Visit EcoWatch's TIPS page for more related news on this topic.

Katahdin Woods and Waters. National Parks Conservation Association.
Looks like you'll have to trust your map if you want to find the newly designated Katahdin Woods and Waters National Monument in Maine.
Gov. Paul LePage has refused to put up any official signs along the four main roads to the 87,500-acre preserve, which is on the list of 27 national monuments under Interior Sec. Ryan Zinke's review.
Keep reading...
Show less
Keep reading...
Show less
More than 58 percent of Swiss voters supported a measure to phase out nuclear power in favor of renewable energy.
The plan provides billions in subsidies for renewable energy, bans the construction of new nuclear plants and decommissions Switzerland's five aging reactors. There is no clear date when the plants will close.

Keep reading...
Show less
iStock
By Alex Kirby
An ambitious scientific expedition is due to start work on May 22 on Bolivia's second-highest mountain, Illimani. The researchers plan to drill three ice cores from the Illimani glacier, and to store two of them in Antarctica as the start of the world's first ice archive.
Keep reading...
Show less
CC-BY-SA-2.5 and GNU FDL
Although not on most people's radar here, New York is one step closer to becoming the first state to have genetically modified, non-sterile insects released outside without cages.

Keep reading...
Show less
Photo credit: Michael Fujiwara/YouTube
The viral video of a young girl snatched off a Richmond, British Columbia dock by a sea lion is another reminder that people shouldn't get too close to wild animals.
Port officials in Canada have sharply criticized the family for putting themselves at risk for feeding the large animal, especially since there are several signs in the area warning people not to do so.
Keep reading...
Show less
Bears Ears National Monument. Tim Peterson
An anti-public lands official in Utah said Interior Sec. Ryan Zinke has already made up his mind to repeal Bears Ears National Monument, a move experts say could be against the law.
Keep reading...
Show less
The Crop Trust
Flooding breached a supposedly impregnable Arctic "doomsday" vault containing a collection of seeds stored for an apocalypse scenario last week, after warmer-than-average temperatures caused a layer of permafrost to thaw.
Keep reading...
Show less