16 Popular Seafood Choices You Should Avoid Eating
Most commercial fisheries are in decline. Scientists and economists are concerned that commercial seafood harvesting may end within three decades. If the long-term trends continue, they predict there will be little or no seafood available for a sustainable harvest by 2048.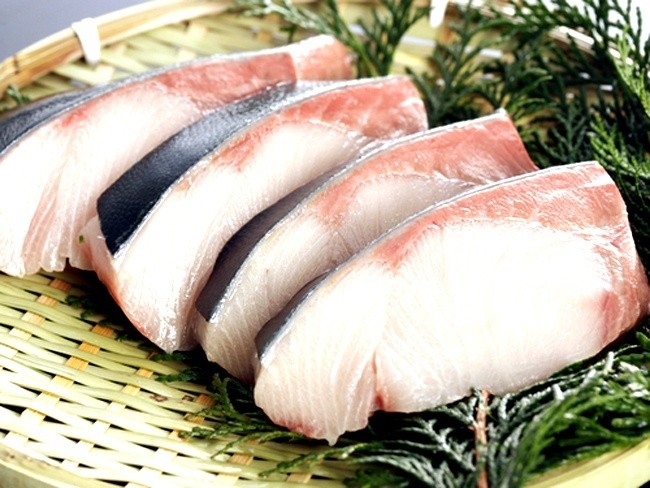 Photo credit: Shutterstock
Luckily, there are organizations working hard to change that. The Monterey Bay Aquarium's Seafood Watch program has been providing consumers with information on "ocean-friendly choices" for 15 years through its printable guides, website and recently revamped mobile app.
The app is a user-friendly guide for choosing the most environmentally responsible seafood to eat. It tells you best options, good alternatives and ones you should avoid.
Here are 16 popular seafood options that you should avoid eating, according to Seafood Watch:
Caviar: "Avoid" caviar from all wild-caught sturgeon and paddlefish. Instead, opt for caviar and fish that's been farmed in the U.S. or Canada as a "best choice."
Cod: Atlantic cod from the Gulf of Maine and the Georges Bank is generally considered an "avoid." The exception to this is, the "good alternative" handline fishery on Georges Bank, which is more selective and does not catch any other depleted stocks. All Pacific cod from Japan and Russia is on the "avoid" list because so little is known about the health of cod populations in the Japanese and the Russian Pacific.
Eel: Freshwater eel is most commonly sold as "unagi" and served in sushi. Worldwide, farmed freshwater eel is on the "avoid" list. Young eels are farm-raised after being captured from the wild. This practice adds pressure to wild populations already in decline. In addition, there's concern about habitat loss and damage, and the amount of wild-caught fish required to feed farm-raised eels.
Halibut: Most Atlantic halibut is overfished, so it's on the "avoid" list. The exception is farmed Atlantic halibut. It's a "good alternative" because it's raised in closed tank systems that have little impact on local habitats.
Lobster: American (Maine) lobster from the Gulf of Maine and Georges Bank is a "good alternative," but "avoid" lobster from southern New England. Avoid spiny lobsters from Belize, Brazil, Honduras and Nicaragua, which have poor management, declining populations of lobsters and high levels of illegal fishing.
Mahi Mahi: Generally, mahi caught by international longline fleets is on the "avoid" list. The exception is Ecuador, where improved longline methods reduce accidental catch so mahi is a "good alternative."
Marlin: All striped marlin and most blue marlin are on the "avoid" list. The exception is blue marlin that's caught in Hawaii. There's minimal bycatch in this fishery, so it's a "good alternative."
Octopus: Octopuses from Mauritania, Morocco, and the Philippines are all on the "avoid" list due to heavy fishing pressure, habitat damage and a lack of fishery management. Octopuses from Spain and Portugal caught with trawl are also an "avoid." Trap-caught octopuses from Spain, Hawaii and the Gulf of California are "good alternatives."
Orange Roughy: This is an "avoid" because orange roughy grows slowly and reproduces late in life (they can live to be 100 or more!). These traits make it especially vulnerable to overfishing. It is caught using bottom trawls in sensitive seamount habitats, which causes damage to vulnerable corals.
Salmon: Most farmed salmon is on the "avoid" list due to concerns such as the use of antibiotics important to human health and the potential for parasite and disease transfer to wild salmon populations. Wild-caught salmon is generally a "best choice" or "good alternative."
Shark: Though there are some exceptions, most sharks are on the "avoid" list because there's concern about bycatch and serious overfishing. Studies show that shark has among the highest levels of mercury and other dangerous toxins found in fish because they are an apex predator and toxins bioaccumulate as they travel through the food web.
Shrimp: Wild shrimp from Louisiana and Mexico are on the "avoid" list for poor management, illegal fishing or heavy bycatch loads that include sea turtles and many other species. Most shrimp imported from outside the U.S. is on the "avoid" list. A recent Consumers Reports study found 60 percent of raw shrimp tested positive for bacteria, including salmonella, E. coli and listeria.
Snapper: Red snapper from the South Atlantic is on the "avoid" list because it hasn't recovered yet from overfishing. New Zealand Tai snapper is also on the "avoid" list when caught by bottom trawls or Danish seines. These methods can severely impact the seafloor habitat.
Squid: Squid from India, Thailand and China are on the "avoid" list due to poor management, bycatch and damage to seafloor habitats. Squid from California, the Gulf of California and the U.S. Atlantic are "good alternatives."
Swordfish: Swordfish were considered overfished in the 1990s. Their populations are stable now, due in part to the "Give Swordfish a Break" campaign that prompted an international recovery plan. But fishing methods matter, so avoid imported swordfish caught by international longline fleets.
Tuna: Some tuna populations are healthy and abundant. Others are being fished faster than they can reproduce. Tuna is on the "avoid" list when caught with purse seines with FADs (fish aggregating devices) and most longline methods.
YOU MIGHT ALSO LIKE
What to Consider When Buying a Can of Tuna
NOAA: Overfished Stocks on the Rebound
Katahdin Woods and Waters. National Parks Conservation Association.
Looks like you'll have to trust your map if you want to find the newly designated Katahdin Woods and Waters National Monument in Maine.
Gov. Paul LePage has refused to put up any official signs along the four main roads to the 87,500-acre preserve, which is on the list of 27 national monuments under Interior Sec. Ryan Zinke's review.
Keep reading...
Show less
Keep reading...
Show less
More than 58 percent of Swiss voters supported a measure to phase out nuclear power in favor of renewable energy.
The plan provides billions in subsidies for renewable energy, bans the construction of new nuclear plants and decommissions Switzerland's five aging reactors. There is no clear date when the plants will close.

Keep reading...
Show less
iStock
By Alex Kirby
An ambitious scientific expedition is due to start work on May 22 on Bolivia's second-highest mountain, Illimani. The researchers plan to drill three ice cores from the Illimani glacier, and to store two of them in Antarctica as the start of the world's first ice archive.
Keep reading...
Show less
CC-BY-SA-2.5 and GNU FDL
Although not on most people's radar here, New York is one step closer to becoming the first state to have genetically modified, non-sterile insects released outside without cages.

Keep reading...
Show less
Photo credit: Michael Fujiwara/YouTube
The viral video of a young girl snatched off a Richmond, British Columbia dock by a sea lion is another reminder that people shouldn't get too close to wild animals.
Port officials in Canada have sharply criticized the family for putting themselves at risk for feeding the large animal, especially since there are several signs in the area warning people not to do so.
Keep reading...
Show less
Bears Ears National Monument. Tim Peterson
An anti-public lands official in Utah said Interior Sec. Ryan Zinke has already made up his mind to repeal Bears Ears National Monument, a move experts say could be against the law.
Keep reading...
Show less
The Crop Trust
Flooding breached a supposedly impregnable Arctic "doomsday" vault containing a collection of seeds stored for an apocalypse scenario last week, after warmer-than-average temperatures caused a layer of permafrost to thaw.
Keep reading...
Show less